I just got home from Columbus, Ohio where I spent a day giving a sort of a "myth-busters" class on armed self-defense for Buckeye Firearms Association.  We had 400 attendees, not counting a couple dozen more from BFA staff.  The class only ran six hours, but we were able to pack in a lot of "reality check" info.

In October, we gave an intensive 20-hour MAG-20 classroom course over a two-day weekend West Des Moines for Iowa Gun Owners. That curriculum is a full "armed citizens rules of engagement" class. We had thirty-some people in attendance.
Earlier in October we did a full-blown 40-hour MAG-40 course that included all of the above plus a bunch of shooting at the ISRA (lllinois State Rifle Association) range and classroom facility in Bonfield, IL.  Got about two dozen people through it, and about 12,000 bullets into ISRA's well-crafted backstops. It was a combined effort between Midwest Training Group and ISRA.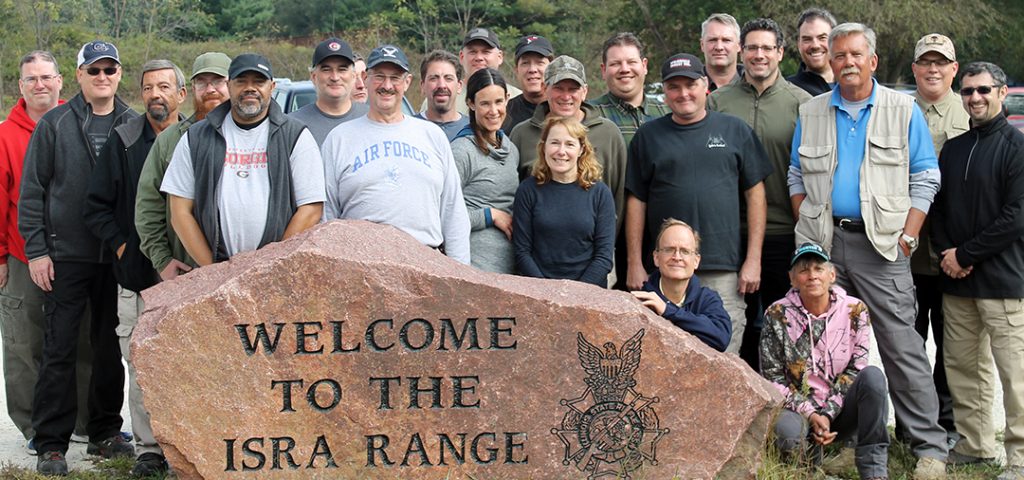 My primary job is teaching the judicious and effective use of defensive weapons (http://massadayoobgroup.com).  It's always a pleasure to get the truth and the reality to more folks in the American heartland.  I'm not saying this to drum up business; we're already packed full on the 2016 schedule, and what remains on our 2015 calendar.
A respectful suggestion: talk to your state-level gun owners' civil rights organizations about hosting training. On the local level, talk to your gun club, grange, or whatever about doing the same. You don't necessarily need high-priced out of state talent; there are lots of NRA-certified firearms instructors, pro-gun attorneys who've done self-defense cases, and street-wise cops who would love to come in and share reality with you and others in your club and your community.
The more we spread the knowledge, the more we spread the hard-won truth, the better it is for all of us.