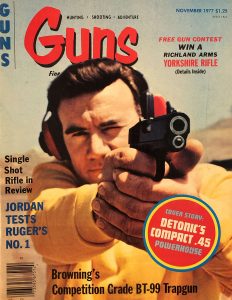 Elden Carl was one of the original Combat Masters to whom the late, great Col. Jeff Cooper dedicated his classic book "Cooper on Handguns." I'm happy to say he's still around, and still dispensing wisdom. Carl was one of the founders of the movement called "the new pistolcraft" that led to what is known today as "the modern technique of the pistol."
                His blog, www.eldencarl.com, has some fascinating first-person history.  I hope to someday have a chance to sit at his feet and learn, as I did from some of his contemporaries, Col. Cooper and Ray Chapman.
            In the meantime, here's a sample.