Air guns, that is. In most jurisdictions there's little if any hassle in buying and transferring, nor worry about "straw man" purchase accusations.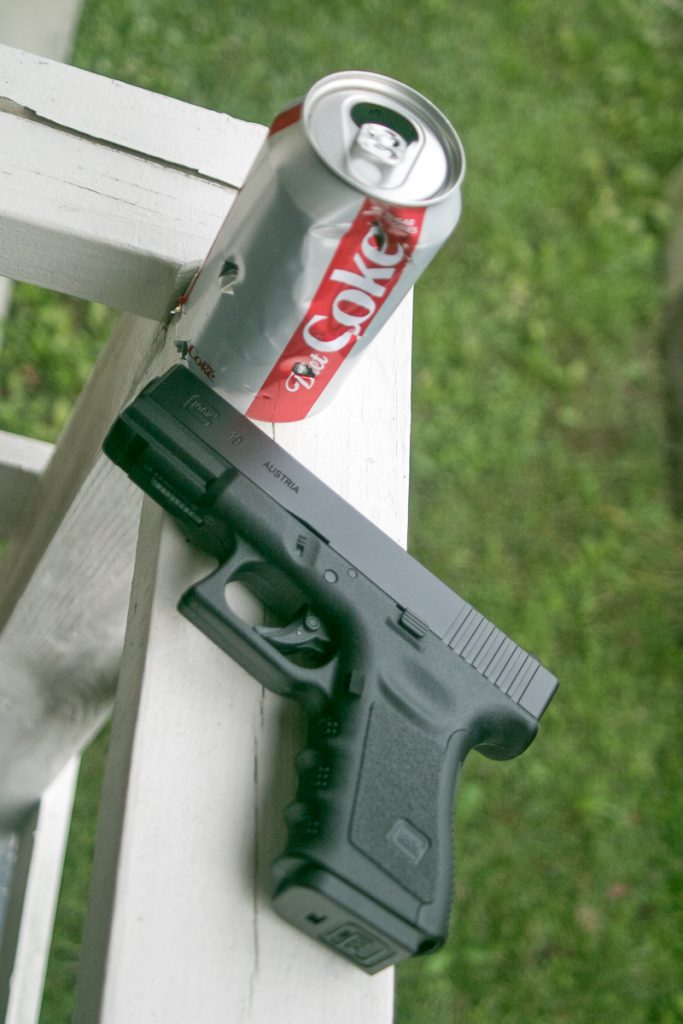 An air rifle or air pistol can be shot in the basement without polluting the air in the house. It can be shot in the living room. Purpose-designed bullet traps are available, and you can make one out of one of the many big cardboard boxes likely to be left over from Christmas morning, and some judiciously placed heavy carpet scraps.
Significant other and I have been playing of late with a most realistic, Glock-approved Glock 19 clone from Umarex, a giant in the air gun field, and having a ball with it. It has a fifteen-shot magazine, just like the real 9mm G19, and of course fits the same holster for drawing practice. I think my sweetie, the Evil Princess of Podcasts, Pixels, and Polymer Pistols, is enjoying it even more than I; a Glock 19 was her first centerfire handgun, and she used it to win her first prize gun, a Glock 34.
Works as advertised, and utterly reliable thus far. Accuracy? The group shown was fired at seven yards; not what you'd want for the Air Pistol Olympics, but good enough for practice and fun. It creeped her out a bit pulling a trigger without earmuffs; girl is used to gunpowder. We discovered that on a rainy day, we could stand in the shelter of the porch and plink tin cans on the pool deck across the way with BBs, and stay totally dry.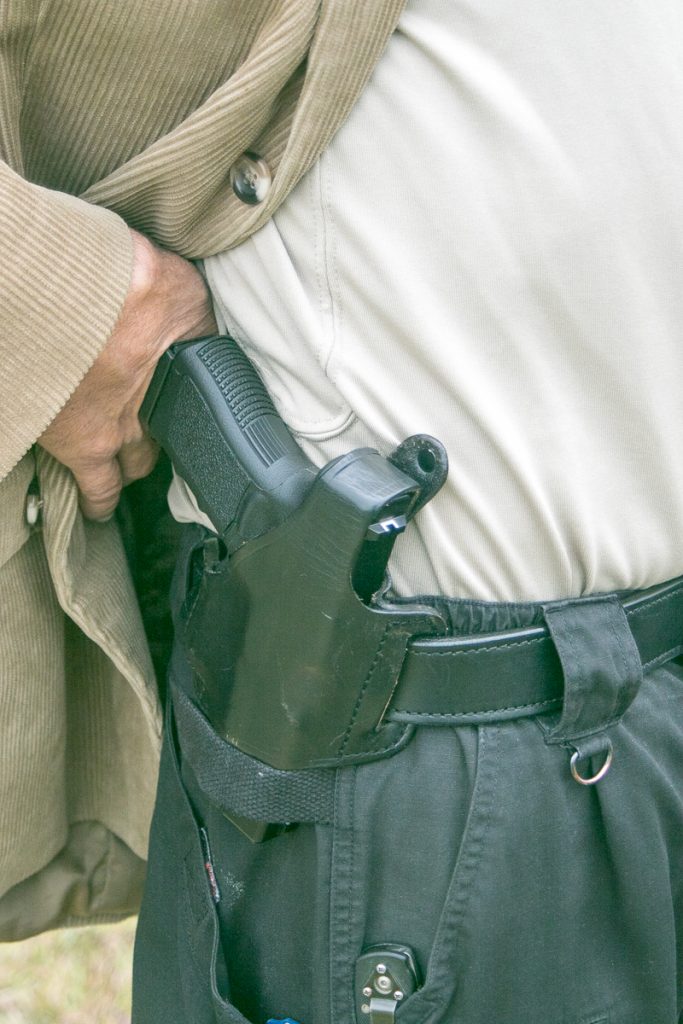 My only complaint with it is that the trigger pull – which isn't actually bad – isn't quite like a realGlock. Instead of the true Glock'stwo-stage pull (light take-up, then a wall of resistance and the final shortroll to the shot), the Umarex G19 has more like three or four stages. At aboutthe point where the shot would break with your real Glock, there's an audibleand palpable "tick," and then one more stage of press and "bang." Uh, I mean,"poof." It's less noticeable in rapidfire.
Umarex is currently listing it on their website at $74, which we think is a steal; about a hundred bucks less than their Airsoft version. Shooting BBs is cheap, and so is the gun. We liked its realistic heft and overall quality. If they don't have them at your local gun shop or sporting goods store, go to the Umarex website at www.umarexusa.com.
And remember what Santa told Ralphie in "A Christmas Story." You don't need ear protection with a BB gun, but you sure do need your eye pro on.