ZIMMERMAN SPEAKS AT LEGAL EAGLES CONFERENCE
While terrorists slaughtered helpless unarmed citizens unable to fight back in Paris, armed Americans on the West Coast listened to trainer of instructors Marty Hayes, completing his lecture program begun the day before.  Then, they heard from a series of survivors.
There was Bob, the jeweler who when a masked thug from Compton burst into his store screaming profane commands and waving a Glock .40 responded by drawing his own Kimber .45 and putting a 230 grain jacketed hollow point into the thug's chest, fatally ending the encounter. Bob's description of this incident, along with links to the security camera recording of the shootout, can be found at proarmspodcast.com.   There was John, who used his skills in combatives to keep a fellow vet with PTSD from snatching John's gun to commit suicide and end his despair.  There was Sherry, who when she was 18 and unarmed endured along with a friend a nightmare ordeal at the hands of an armed rapist.  Miraculously and courageously surviving that, she now walks the path of the armed citizen.
And, capping the day, there was George Zimmerman.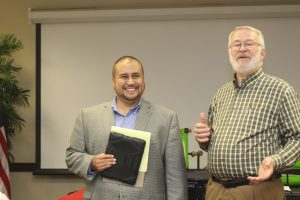 He went through his notorious incident in detail, clarifying many of the points that became confused in the media propaganda blitz that followed. I learned something I hadn't been aware of until now.
If you read my take on Zimmerman's trial (here in the blog archives beginning on the day of his acquittal, July 13, 2013 and running for a total of twenty segments), you saw how Benjamin Crump – the attorney for the family of the deceased Trayvon Martin – manipulated the media. I did not know at that time that when Crump won an earlier multi-million dollar lawsuit in the state of Florida, he had received assistance from then-Illinois Senator Barack Obama.  In return, Zimmerman said, Crump had sent a very substantial donation to Obama's campaign for President.
Hmm.  And then came from President Obama: "If I had a son, he would have looked like Trayvon."
Gosh, Mr. President…if Trayvon had wanted to date one of your daughters, and you had Secret Service check him out first, would you have allowed that date to take place?
The Legal Eagles conference on firearms law, hosted by JB and Glenda Herren, continues for four more days.