We're getting ready for our homesteading seminar and progressing on our homestead as usual
I'm madly trying to wrap things up on my end as I prepare to fly out Thursday to Colorado Springs for the Preparedness Expo where I'll be speaking and hanging out at the BHM booth with all the rest of the crew who will be there. Unfortunately, this trip is only a few days before our seminar. It's amazing all the things we have to think of ahead of time. Today we ordered porta-potties and two of my friends, Jeri and Linda, are coming over to discuss meals. They'll be helping out readying food while Will and I are busy teaching our guests. Whew!
Meanwhile, spring is here and we have to keep moving forward with our homestead so we don't get behind. I tilled a good strip in the garden and picked rocks (again!), planted onion sets and Copra onion plants I'd raised from seed. Then Will set out to till another big strip and ended up tilling the rest of the garden! Now all I have to do is to pick rocks and keep on planting.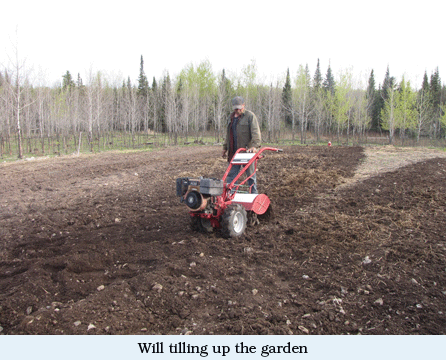 We had another baby goat born — a buckling this time from our best milker. She's getting old so we had hoped for a doe to carry on her bloodlines. It never works out that way, does it? We do have a yearling doe from her though and maybe Trieste will produce kids yet another year.
Will has been working on our new porch as well as the barn. Today he's out in the woods cutting blow-down trees which will be used as porch posts and rafters. We don't waste much around here!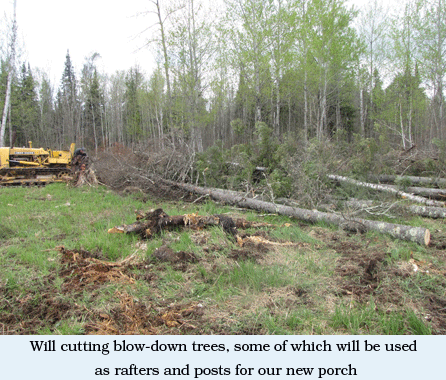 Mother's Day was nice. Bill, my oldest son, and his kids, Mason and Ava, came up, dropping off Kelly at work on the way. I can't believe how big little Ava is getting. And what big eyes! David didn't have to work so he was there for dinner. Later on my son, Javid, from Montana called and we talked a long time. How nice!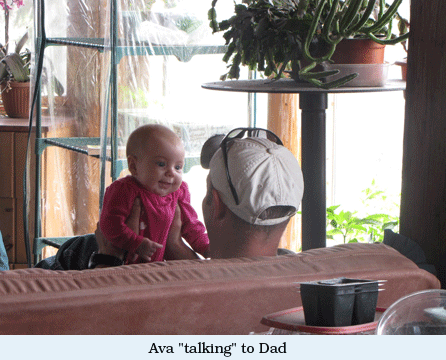 Well, I've got to go now. If any of you are attending the Preparedness Expo, be sure to stop by the BHM booth and visit.