See you at the MREA Fair!
We worked like dogs today to get ready to drive down to Custer, Wisconsin, to the MREA Fair. We have a mama pig ready to farrow and no fence around the pig house that we finished today. So we made a big pen inside our calf barn next to the training ring … just in case she has piggies while we're gone. We did NOT want her to farrow in a mud hole in the pig pen! She's happy and we're less worried. David will do chores and watch over her while we're gone.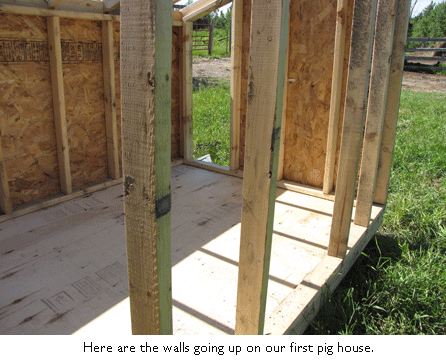 Then there's our five new calves going through various stages of scours. We've been treating them for four days now and some seem better — a couple have relapsed. They're on sulfa and electrolytes (the sick ones), so David will also have to play vet, doctoring those babies. I really hate to leave them like that as he's not real experienced in sick animals yet. But both our vet and I are only a phone call away so I'm praying everything will be okay while we're gone. It's hard to be a homesteader and go away for longer than a day!
I hope to see a lot of you at the Fair!