Monday, November 5th, 2012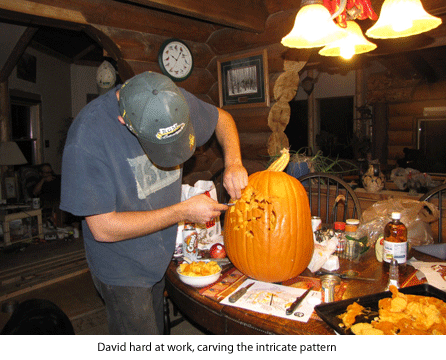 We have been feeding all of our animals lots of our two tons of pumpkins. They love them, from chickens to the pigs, goats, and cattle. But we did save some of the nicest ones. And come Halloween, David couldn't resist carving one, even though he's well past "trick or treat" age! And he is quite an artist, too.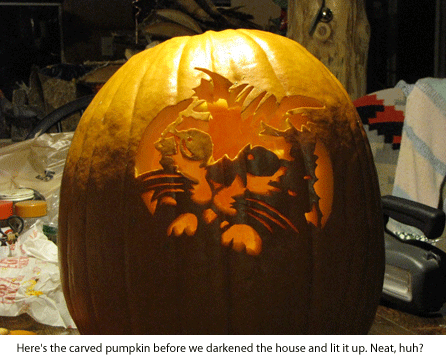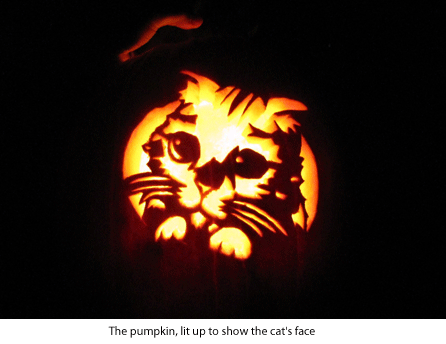 He went online and found a pumpkin pattern for this cat because his girlfriend loves cats. And then he spent two hours, delicately carving the pattern in the fat pumpkin. Meanwhile, I carefully saved seeds from it and got a whole cookie sheet full. We'll try planting pumpkins around the edges of the new pasture in the spring. The deer will probably eat them before they ripen, but who knows? It costs nothing but a little work and could surprise us.