Will's friend, Christian, joins our homestead
Christian had been planning on attending our seminar. But when he was suddenly faced with a housing screw-up, we invited him to join us for however long he wished to stay. Will and I had been talking about the possibility of taking an apprentice for a few weeks during the summer but had not reached a decision; we don't have time to babysit a person who doesn't know how to work or want to bother to learn. But Will had previously shared an apartment with Christian while both worked out in teaching positions, so he knew him well and the decision was easily and quickly made. We're so fortunate to have this energetic, pleasant young man here on the homestead. Today he and Will are hauling rotted manure onto our orchard where they are spreading it around all of the trees and bush cherries while I do less interesting but knee-healing appropriate stuff indoors. (Bah! Humbug!) The knee still hurts like crazy but is getting better every day. I can even sleep at night with little pain.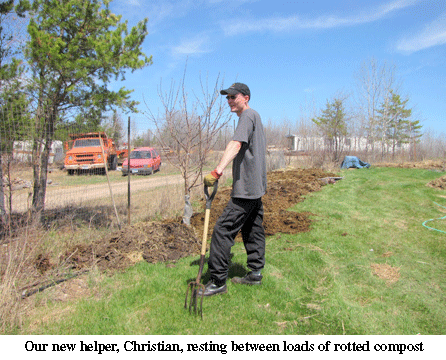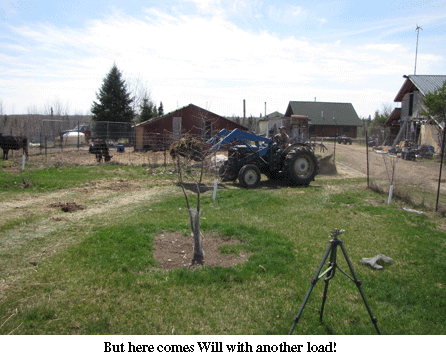 And I'm watching our cow, Lace, as she is building a huge bag prior to calving. I wonder if I could talk her into lying on her back to milk her? What a beautiful cow! We are so glad we finally got her bred! Hopefully next time won't be so trying.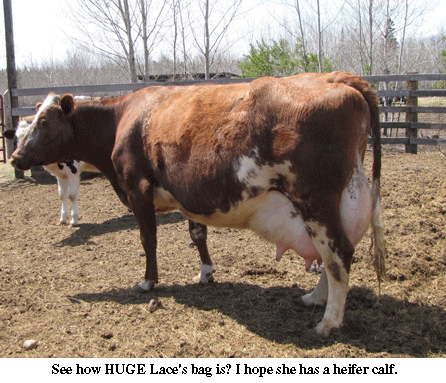 We're wanting to get onions in the garden but the tiller broke down a couple days ago. The wheels turned but the tines wouldn't and it seemed bound up. Will tore it apart. The gear and bearings that turn the tines were worn, shot, and torn up. Luckily, we found a place online that had parts (Partstree.com) and we quickly ordered them. They're on the way so we're waiting and doing other things while we wait. That's homesteading! — Jackie