After being gone for a week, we're playing catch-up
Of course it doesn't help to be exhausted and have a cold, to boot! Will's got the cold worse than I do; he's coughing and I'm just running at the nose like a fire hose. We had to toss a bunch of tomatoes that had gone "over the edge" while we were gone. But it wasn't that bad as it seemed that tomatoes just didn't keep as well, picked green, as they usually do. Maybe they had frost damage that wasn't obvious.
While we were gone, David cut our cabbage that the deer hadn't gotten around to eating yet. So I have a wheelbarrow full of cabbage sitting in our entry way waiting to be canned, turned into sauerkraut, and into Amish coleslaw. Hopefully tomorrow will bring more energy and a whole lot of chopped cabbage.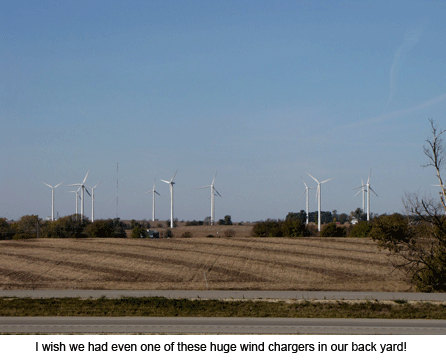 Our trip was interesting, although long. We were amazed at the huge wind farms dotting the Illinois landscape among endless fields of corn and soybeans. The white wind chargers looked majestic, slowly turning in the breeze. It was noteworthy that they actually took up very little space in the fields and the crops were planted right up to the bases.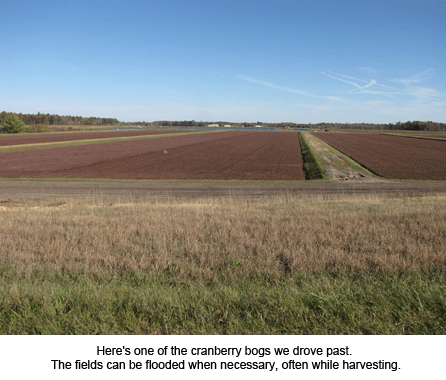 Then when we came back through Wisconsin we came upon huge cranberry bogs under cultivation. Here we only have wild cranberries, but there we saw acres of cultivated cranberry bogs. It was pretty impressive to say the least. — Jackie