Keeping busy even when it's cold
We haven't had a break from the Arctic cold and wind we've been having lately, with the lows in single digits and the highs in the low teens. Brrr. But we've still got lots to do. I've been saving seeds from lots of pumpkins (Howden and Winter Luxury) and squash (Hopi Pale Grey, Canada Crookneck, etc.) and shelling Painted Mountain and Glass Gem popcorn. While we save seeds, we're planning what to plant next spring. And just where we'll put it to keep our seed pure. Will jokes that he'd better fire up Old Yeller and get out and clear some more land!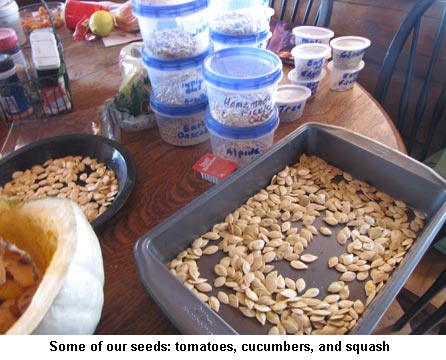 Meanwhile, Will's been out in the woods hauling in dead logs he stockpiled this fall. Yesterday, he brought in about a cord of some big ash and some mixed logs. The weather this weekend is supposed to be mild, so I hope we can get it cut up and split.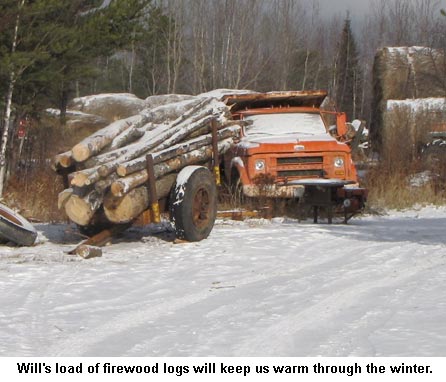 Because it's been so cold, I've started using the kitchen range. It's sure nice to have it fired up again and it really helps keep the house toasty. Since it's below the upstairs bedrooms, the floor gets nice and warm.
We were having trouble getting our cows AI'd; they kept returning in heat. So Will talked to our neighbor who happened to have a young bull he needed to move out of a pen. We ended up moving him to our pasture for the winter. He was only here a few hours before he bred our Jersey cross heifer. — Jackie