After all the rain, making the fields and garden soppy, it finally quit pouring. Yesterday, Will and Krystal went out to the new corn/pumpkin field and hand planted several trial varieties of corn. If they do well for us, we'll choose one to grow out next year and save pure seed. But planting was awful, with them sticking in the mud, hoisting heavy boots and struggling with the planting. Will wouldn't let me help because of my bad knee and I kind of felt left out.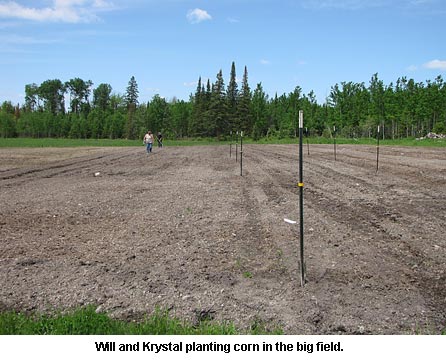 Luckily, when Krystal and I planted the pumpkins and squash on the pumpkin side, it was dry and very easy planting! Now we're waiting for them to come up.
Today Will and Krystal went out again to plant more corn, and it went much better due to warmer temperatures and a good breeze that dried things out a lot. Now over half of the field is planted but we'll have to wait to do the rest as it's too wet for the tractor to till. We'll see how that goes…
Every Wednesday we've had a baby doe goat born. And today we had another! Willow, our best doe, had a huge, long-legged doeling that we're calling "Wednesday." We're thrilled at how pretty she is.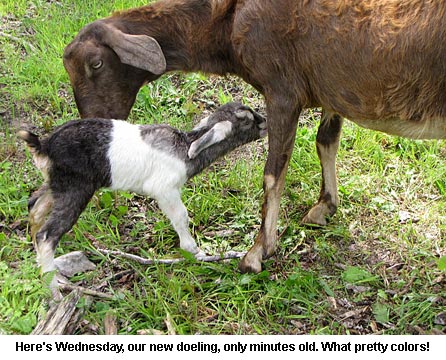 Does anyone happen to have an old, working tablet or laptop they would donate to my adopted son, Javid, who lives in assisted living? He has a desktop computer but is restricted in the time he can be up in his wheelchair as he is still healing from pressure sores. So he spends a lot of time in bed (boring!) and would sure like to be online instead of watching daytime TV. Right now we can't afford to buy him a new one so thought I'd ask around.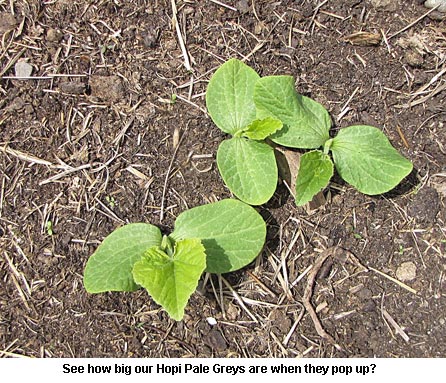 We are amazed that our Hopi Pale Grey squash are popping up so strong. Most are as big as your hand when they come out of the ground. This year we are trying two new pumpkin/squash varieties,  San Filipe (Native pumpkin) and Apache Giant squash. We are hoping they'll do as well for us. — Jackie