A bigger and better harvest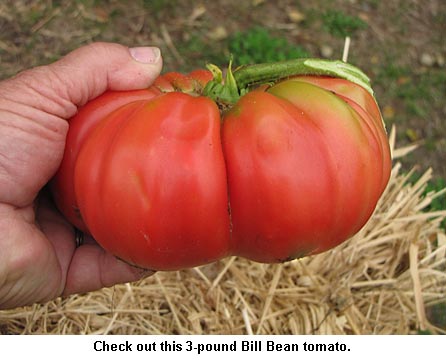 We are totally amazed at how productive our garden is this year. We've been harvesting tomatoes for over a month now, and the BIG Bill Beans are just now getting ripe. Some weigh more than 3 pounds and are not cracked or scarred. And the pumpkins and squash! Wow. Our new-to-us San Filipe pumpkins (an old south-of-the border pumpkin) is outdoing itself. Not only are they very productive, setting lots and lots of nice orange pumpkins, but they're big, too! One cool thing about them is that they start out yellow (not green like most pumpkins) and slowly ripen to a nice orange.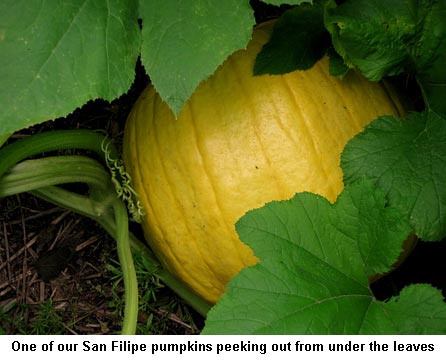 Our onions were big; carrots huge, and the flour corn varieties amazing. Maybe it was the hot weather this summer, coupled with good watering from our spring basin. Of course "Mo' poo poo" helps everything!
Will is out spreading lime on our fields today. He got a semi-load from a cement plant in Superior, Wisconsin, where it's a by-product. And it was cheap; we only have to pay hauling (fuel) cost. As our soil is fairly acidic, that lime will help raise the pH so our pasture, hay, and garden crops will do much better. As it's supposed to rain tonight, he wants to get it spread so it'll wash down into the soil instead of clinging to the clover and grass.
I've been seeing migrations of wooly bear caterpillars so I figure we've got about four more weeks of Fall, then it'll get cold. I'm SO not ready for winter. Well, we are ready, but I am not looking forward to snow. — Jackie