We're simply stunned seeing how much food we have produced this year! I've been canning like mad as well as extracting seed for our little seed business. Yesterday I did up celery. I was a bit worried as we have had temps down into the high twenties and although celery can take frosts with no problem, freezing can damage it. Luckily, although the outside stalks had frozen and were getting hollow and off-colored, the inside stalks were fine. And as each plant had made three or four plants, we sure have plenty of celery! I like to dehydrate the leaves and upper stalks, also, to crumble for flavoring in soups and stews.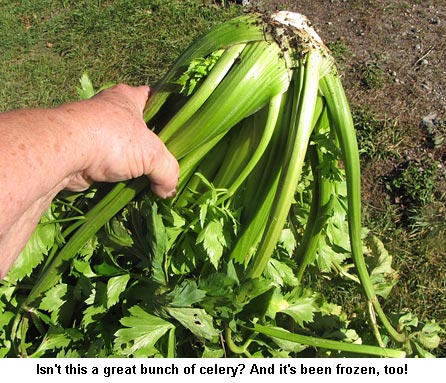 Will got busy and pulled our Provider bean pods. As we've been having intermittent rain, he laid them out on feed sacks around the house, even in our living room. (Hey, we've got tons of pumpkins and squash EVERYWHERE so what are a few beans in the living room, anyway?) This morning, he put them in a five-gallon bucket and tread on them with his slippers, which opens the pods, popping most of the beans out. Then he sat down and picked through the pile, releasing more beans that hadn't popped out. Soon we'll have LOTS of beans. We use Providers as kidney beans in chili as well as using them for green beans.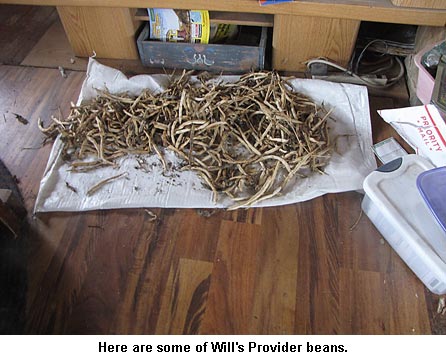 This year we grew another new squash; Geraumon Martinique. What a beautiful squash! It's a C. moschata so it can be grown with Hopi Pale Grey without crossing. It should taste very good as most C. moschatas do. And it was hugely productive and reasonably early. We love it; it's a keeper for sure!


I'm putting up salsa this afternoon, the only tomato product I'm a bit low on. And I've sure got tomatoes and peppers! — Jackie