Another snow — but it warmed up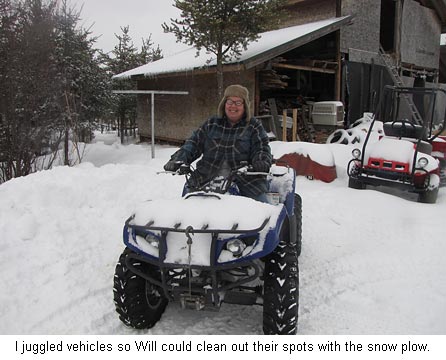 After a week of real sub-zero weather, we were glad to wake up this morning to six inches of new snow and 20 degrees ABOVE zero! After every significant snow, we have a lot of cleaning up to do. Will took Hondo out on the plow truck to clear our driveway while I moved the vehicles around so he could clear their parking spots.
While he plowed, I got out the scoop shovel and cleared the plow berm away from our walkway, the path to the chicken coop, and goat barn. Luckily it was light snow.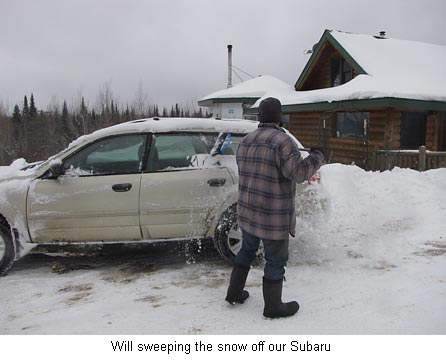 Then Will swept the snow off of the Subaru while I fed the chickens and goats. Walking past the pen where our "motley crew" of Angus calves were that Will had bought at the sale barn I was happy to see how much weight they had put on.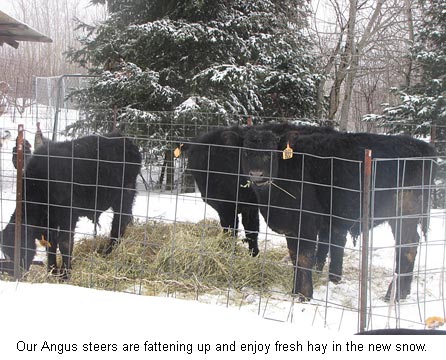 We've been feeding the birds and still haven't had any but woodpeckers, chickadees, and nuthatches. I'm always hoping for a cardinal or even some grosbeaks but so far, nothing "fancy."
I took a half ham out of the freezer last night and hope to be canning a big batch of ham as well as bean soup and maybe some split pea. It's amazing at how far a big half ham will go!
I'm thinking maybe I'd better seed another Hopi Pale Grey squash again. We've got lots of seeds for our little seed business but last time I made two "pumpkin" pies and they were gone in two days (with just the two of us). Life is good. — Jackie