Tuesday, June 28th, 2016
And we're getting a lot done, too. We just finished mulching, staking, and caging all 107 tomato plants and are working on weeding and mulching our main garden. Will is hard at work mulching the sweet corn and pole beans right now. With warmer weather, all of our corn is taking off big guns. (Thank you God!) And the beans everywhere look fantastic.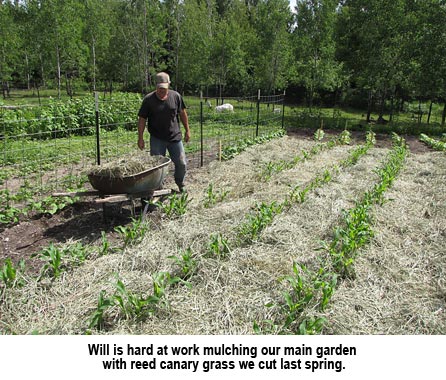 I had to laugh. Yesterday I was going to turn the water on to water the big hoop house and did a double take. "Hidden" on the frost-free hydrant was a pretty tree frog. He was all in camo but that didn't cut it on a red hydrant. He looked cool though and looked like he had a big smile on his face.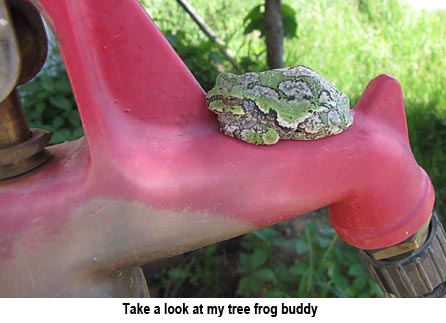 My flowers look fantastic this year. The peonies are blooming like crazy and only two are the same variety. I think there are fourteen … so far. Okay, I'm a junkie.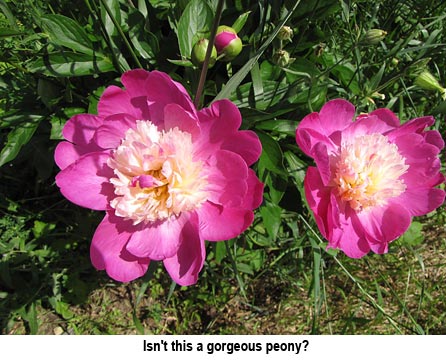 We are enjoying having our big solar panels hooked up, generating over 10 times as much charging power as the little ones did. Wow! Those batteries charge up SO much faster now. And I know we'll be saving tons of money in gas for the generator. When such a big milestone comes around we really rejoice. It really happened! — Jackie