The big Bill Bean is ripe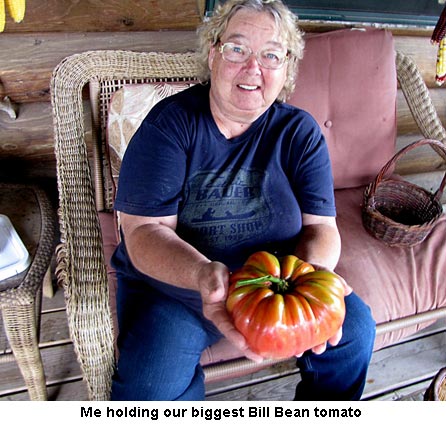 You've been wondering when you'd get a chance to see our biggest big Bill Bean tomato? We harvested it before the chickens could get a beak on it, and it's a whopper — the biggest tomato I've ever seen. It measured 22 inches around. Now that's a tomato!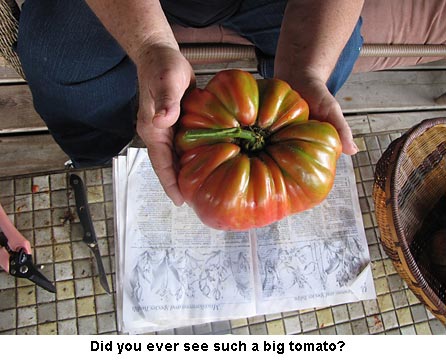 And the other tomatoes are coming in gangbusters, too. We picked a nice big pair of Solar Flares yesterday and not only are they big, but gorgeous too! We can hardly eat one they're so pretty (we did, anyway).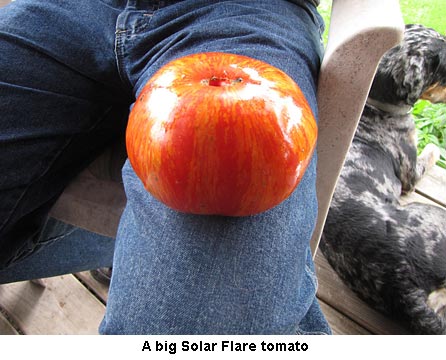 Haying is finally finished. And boy, what a finish. We ended up with three out of four tractors broken down and both big round balers with bearings gone out. Just ahead of a big rainstorm, too. Whew, are we glad that's done!
Now I'm getting packed for the big Lakeland, Florida Self Reliance Expo where I'll be speaking on Friday and Saturday. Will I ever be canning when I get back! — Jackie