We had a nice week but now we've slid back into the cold. Last night it was -20 F. I do have to laugh though. I just finished cleaning out the freezer, packing all the still good meat into two coolers. I just have to wash out the freezer and start it up again and we're good to go. It was cold outdoors and here I am, digging through the freezer! Luckily, Will pitched in and helped me by thawing out the ice floes in it with a propane heater. I've only got about an hour of washing and it's good to be plugged in again.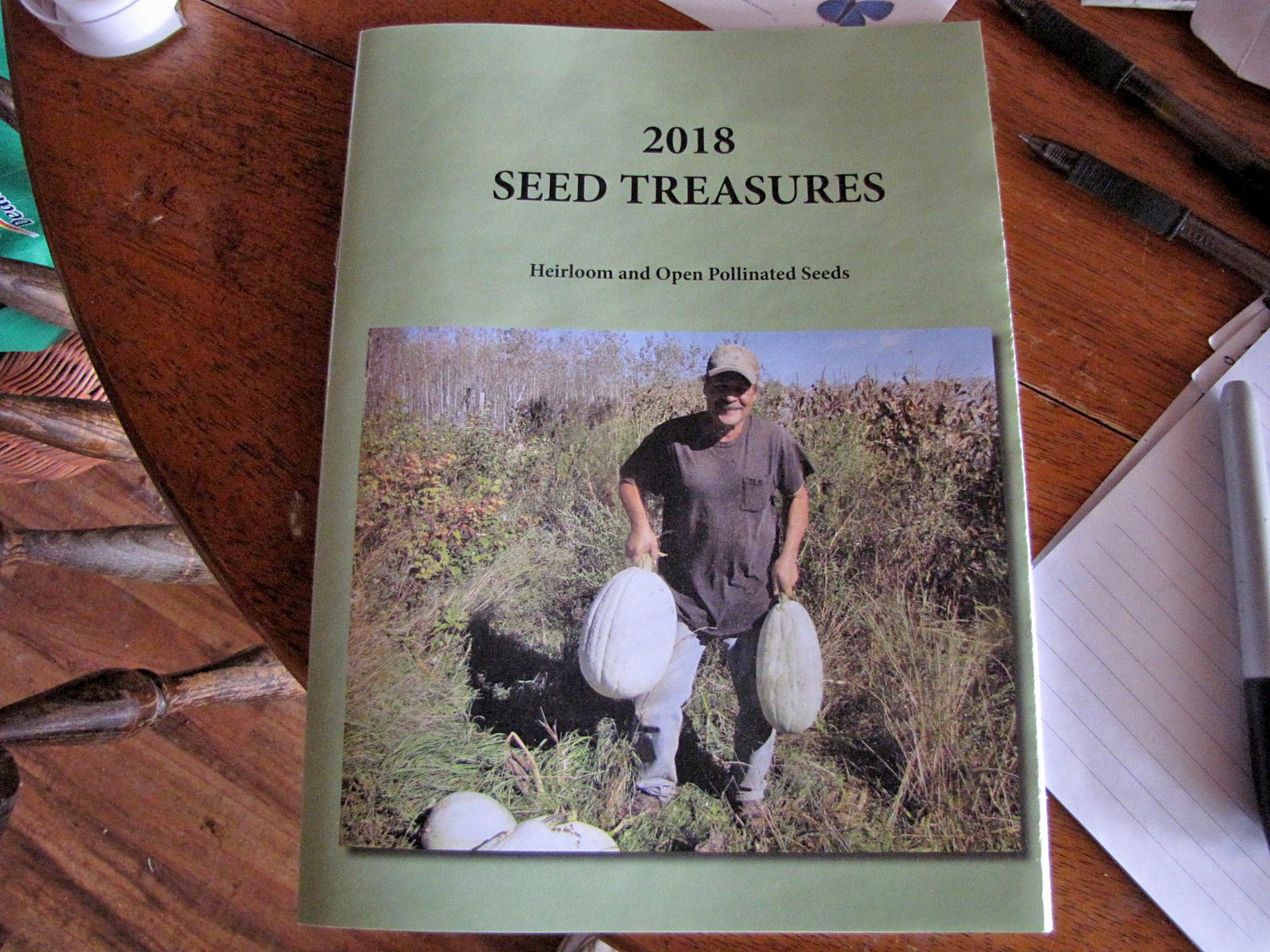 We've been sending out a lot of Seed Treasures catalogs this year, both from the printer (bulk mail; much cheaper) and from home (costs more). Unfortunately, our catalog this year, being much larger, was just half an ounce over the 3 ounce limit and that half an ounce was costing us twenty cents per catalog. So to keep our costs down and therefore the prices we charge, we leaped on the idea of cutting our catalog down just half an ounce to save postage. Our friend, Wendy, director of the Orr Center in Orr, Minnesota, where we have our Tomato Tasting Festival, said she had a big paper cutter we could borrow. So I drove up and soon we were trimming the catalogs down a bit. By taking only 1/4 of an inch off the side of the catalog we are saving twenty cents per catalog. And when you multiply that by 100 or 200, that's a big savings!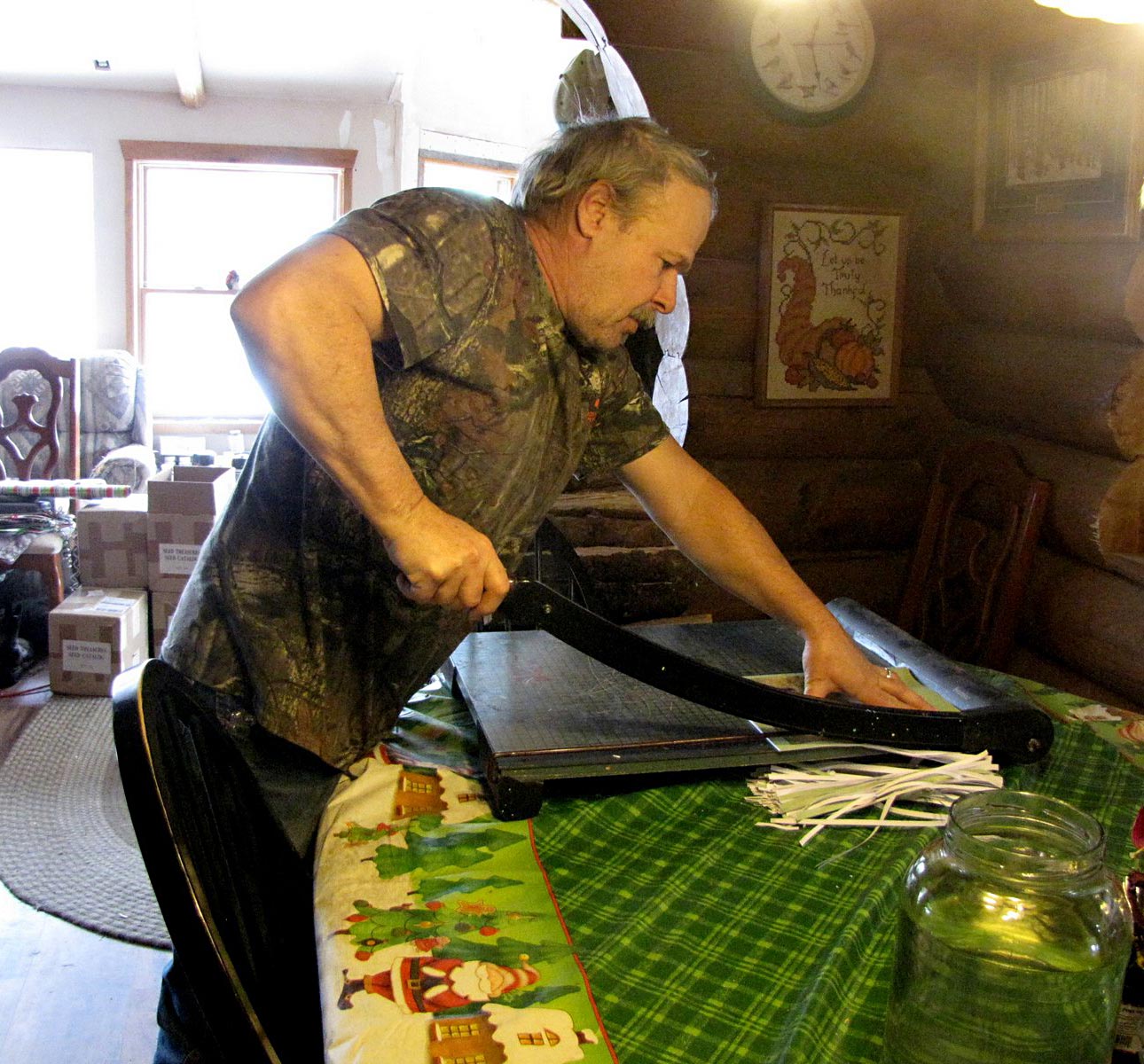 I've been digging through my stored seeds, trying to decide which peppers we'll be growing out this summer as well as some flowers like petunias and snapdragons which must be started very early. Ashley fell in love with petunias last year and has ordered several very fancy and rare ones. Some even came from China, directly! So that'll be fun.
Yesterday, David cleaned out the two feet of snow from his cabin site with the tractor. He wants to get busy and get building next weekend. Unfortunately, the forecast is for highs of only 6 degrees F. It's hard to work outside with those cold temperatures but we'll see how things go. It pays to be flexible on the homestead.
Wolves have started thinking about mating. When I went out the driveway this morning, there were all sorts of tracks of wolves playing and peeing on the snowbanks — a prelude to mating. It's strange how wolves and coyotes only have pups in the spring where dogs breed year-round. God sure planned that right. — Jackie