Will has our kitchen just about finished (but for the upper cabinets that we can't afford yet) and the bathroom vanity is nearly hooked up. Wow! All that cold is worth something, I guess. I can't remember such a long period of intense cold here in northern Minnesota, even when we lived down by Sturgeon Lake for more than 20 years. But other than the weather being nasty, we homesteaders and all our critters are doing fine.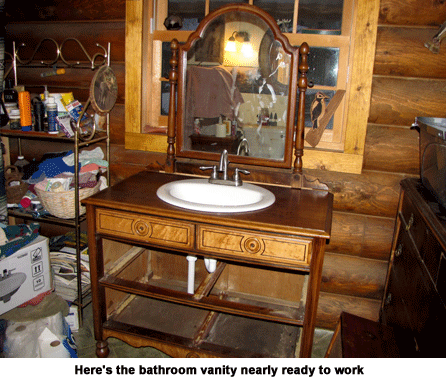 Meanwhile, we've been busily packaging seeds for folks. Our mailbox is stuffed every day with orders. We may be a bit slow (just Will and I are counting and packing seeds) but so far the seeds are holding out pretty well. I can see that we'll be saving many more seeds this fall!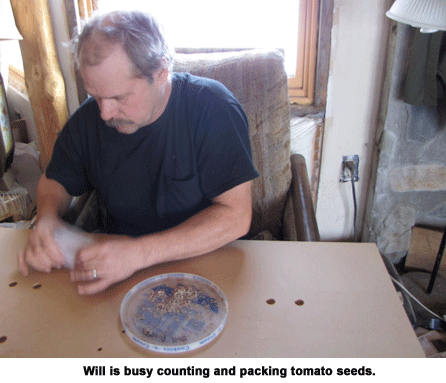 I'll be starting peppers in the greenhouse in only three weeks. Doesn't that make spring seem so much closer? I can hardly wait.
Then there is the new, larger, better worked up pumpkin patch in the new forty. I'm planting just about every kind of pumpkin and squash I can think of. Not to save seeds but just to see how they do. Most will end up as poultry and animal feed but we'll harvest some to eat, too. The deer didn't bother our small, late-planted crop last year so we have hopes they'll go off to the new seeding of clover on the 5 acre patch that Will plowed and worked up last fall. Bait? Mmmm. Whatever works. — Jackie