We had snow last night but it didn't stick. Thank goodness! We still have a lot to get done before serious snow hits. We have gotten more firewood in and stacked and Will got the big pile of small popple from the goat pasture all cut up and that's ready to come in when it dries out. (We don't like to stack wet wood because it doesn't ever seem to dry out well.)
But the drive bearing went out on Old Yeller, our 1010 John Deere dozer, and we spent a good part of yesterday driving to get parts and seals. So much for canning carrots! Then today after I'd gone to town to mail seeds to folks who had ordered them, Will called. Oh oh. Another trip 23 miles to the town of Virginia for another seal. As I was already "out," I drove on to Motion Industries and got his seal. I'll pull those carrots today anyway. I remember this time of year about two years ago when I went out to pull late carrots and found that the deer had gotten in and eaten them all. (I forgot and left a gate open…) Don't want a repeat of that!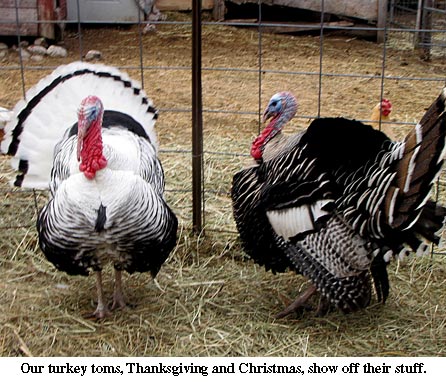 Our big turkeys, Christmas and Thanksgiving, are strutting like mad. I guess they don't realize their time is coming. I sure hate to butcher, but I DO like to eat good food that came from animals who lived a happy life without chemicals and hormones added.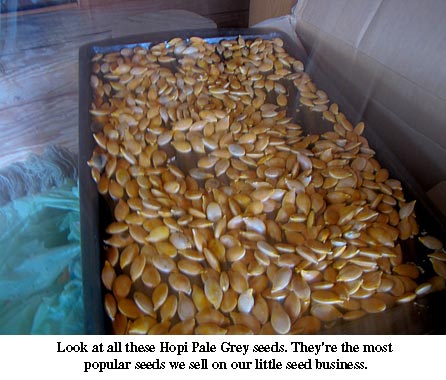 I'm still busy pulling seeds out of squash and pumpkins to dry. We had a slight setback: two of our cows got out and helped themselves to our pumpkin pile! But there's still a lot left so get busy Jackie. — Jackie