The spring rush is here in full force with sunny, nice weather. Things are really jumping on the homestead. We have two turkeys sitting on eggs and three hens have already hatched baby chicks. One had eight, another only two and one more today had four. All are good moms. The hens are Buff Orpington/Cornish cross and the rooster is a Buff Orpington, so the chicks should be nice.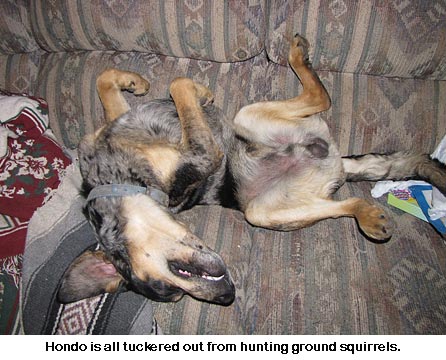 Will and Krystal have weeded out tons of grass around the blueberries, laid down mulching fabric, and put six inches of sawdust over that for a dense mulch. Blueberries like acid and the sawdust will help, although our soil is a little acidic to start with. The bushes are doing well.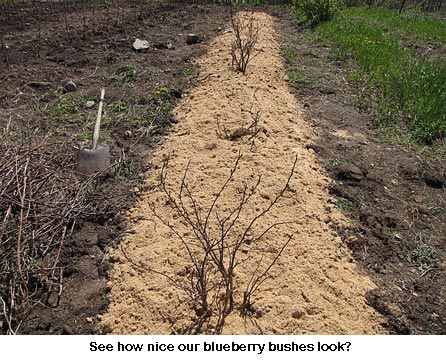 Our berry patch has been neglected after Will and I fell off the barn roof a couple years back, but now we are trying mightily to re-do it. Will and Krystal dug lots of Polana red raspberry canes that had popped up all over the place around the original canes, pulled out the grass roots and replanted them in nice rows that Will had tilled with the tractor tiller. It looks so nice! Now we've got to get them mulched heavily with hay, as grass and weeds are a problem in that spot.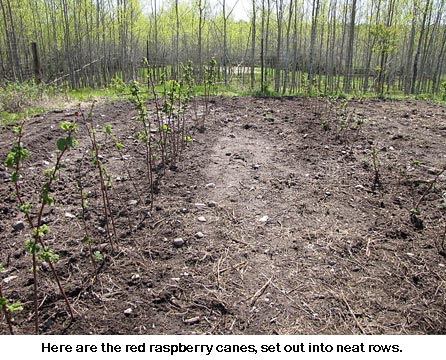 Krystal and I mulched the asparagus rows in the berry patch with old reed canary grass hay after I shoveled rotted manure down the rows. The asparagus will soon take a jump as the asparagus in the garden was treated the same and already the spears are as thick as my thumb!
This afternoon, I'm starting to plant onions, lettuce, spinach in the garden. The plastic is up on the small hoop house and Will is about ready to put the greenhouse fabric (plastic) up on the big one. But it's windy today, so that'll have to wait. It's a big chunk of plastic to handle! — Jackie