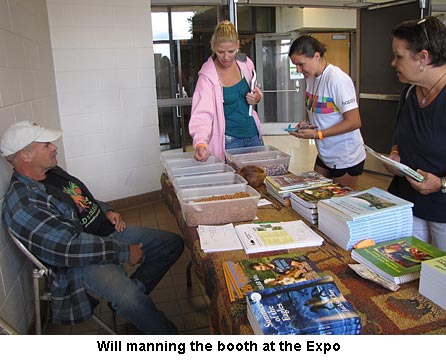 Will and I attended the Expo on Saturday and Sunday, taking our Seed Treasures booth, seeds, and vegetables and promoting Backwoods Home and Self-Reliance magazines, of course. I gave the keynote address each day, one on canning, the other on gardening and seed saving. Both were well attended by excited and very interested people.
After the workshops, we had a chance to visit with many of these people at our booth and answer even more questions. Needless to say, both Will and I were pretty tired last night.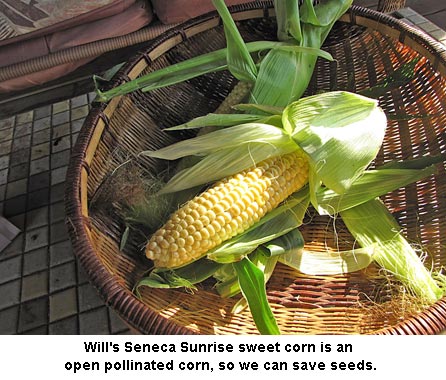 The gardens are doing extremely well. Friday evening I picked two ears of Will's Seneca Sunrise sweet corn for us to try. Oh my! It was SO good I almost went back for a dozen ears more! The ears were nearly eight inches long, had 14 rows of delectable, nicely sweet, tender corn. And Will checked out the Bill Bean tomatoes and found one was ¼-inch short of being the same size as a 5-quart ice cream pail. And it's still green, not ripe! We think it's going to be over 4 pounds easily.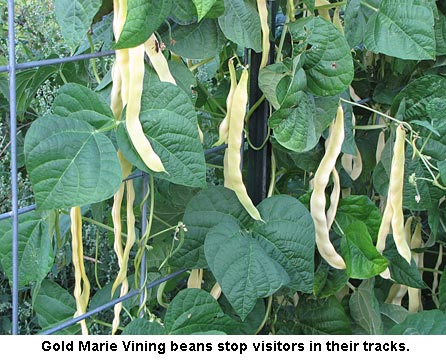 And BEANS! We're simply blown away by the production on the various bean vines. Some of our new ones are stupendous. And I can't pick a favorite. There's a dozen or more we simply love. Like pretty Gold Marie Vining and Purple Dove. And Magpie, Iroquois, and Folsom Indian Ruin and… It's so great to be doing what you love every day! — Jackie