I know I did. We did our annual Mother's Day event by starting out at Bryn's Greenhouse, about 30 miles south of us. We met our oldest son Bill, his wife Kelly, and grandkids Mason and Ava there at opening. David took a morning off his duck house building and came with us. Javid went to church so couldn't come. But he gave me lots of love and money to buy a nice hanging basket for the front porch.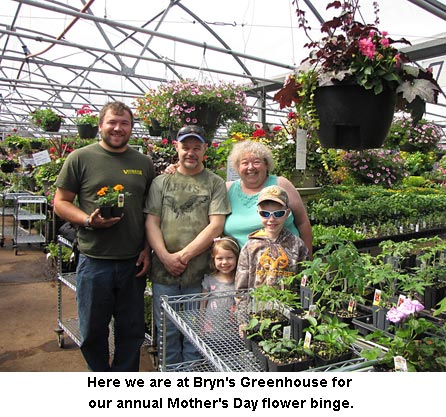 We all shopped their many greenhouses for two and a half hours! And I'm sure we didn't see everything. I'd been saving a little spending money back just for this event but knew I still had to be frugal. Bill and David also bought me hanging baskets, so that was real nice. I got a few perennials and just a few geraniums for a pot in the front yard, along with two roses.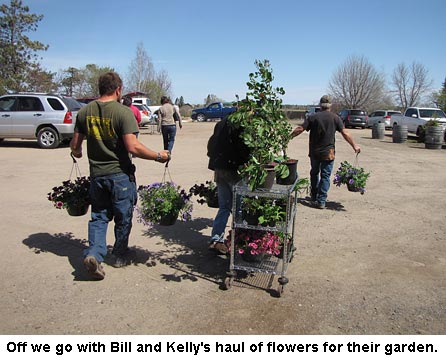 Bill and Kelly loaded up with lots of nice flowers and David surprised us by also filling a cart for himself and Ashley (who is busy test driving cars in Florida).
After our flower binge, we had all worked up an appetite and drove another 20 miles to a little family cafe and had a great lunch at a very reasonable price. So we sat, ate, and visited for another hour. Very nice!
Tomorrow we're driving down to Bill and Kelly's to help them build and fill two new flower beds along the front of their front porch. It's something they've been wanting to do for a long time and it's nice to see it about to happen.
Will finally got our little Ford 660 tractor back together and working. The very first jobs he did with it were splitting a little firewood (to see if the new hydraulic pump etc. was working right) and tilling our berry patch, main garden, then the house garden where we'd taken out the raised beds. It was so nice to see all that black dirt nice and fluffy again. Now I get to start planting!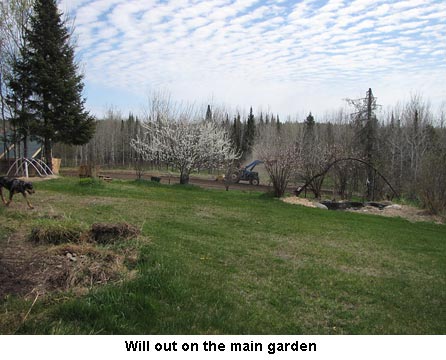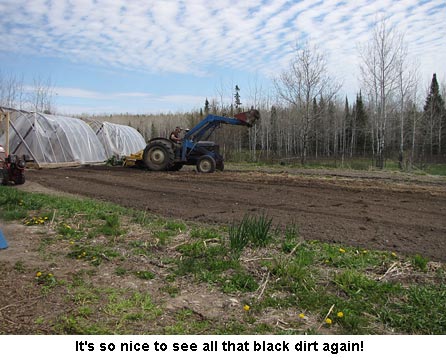 — Jackie