The garden, which has been dinking around for weeks with nothing ripening, IS ripening all of a sudden. We've got quite a few ripe tomatoes now, chiefly our favorite, Moravsky Div, and Mia's Italian Paste, both tasty and very early. At our recent tomato tasting, Moravsky Div was one of the top five in taste.
The Blue jays have started attacking our corn. Both Will's sweet corn, Seneca Sunrise, and my Bear Island Chippewa flour corn are attracting them. To save our crops, we've been busy pulling ears, shucking them and getting them in to dry. Last year I strung them up on ropes and dried them on the front porch, until the jays discovered them and started eating them. Now I'm bringing them inside, to the enclosed back porch and greenhouse/sunroom. And both corns have been very productive, despite the late season.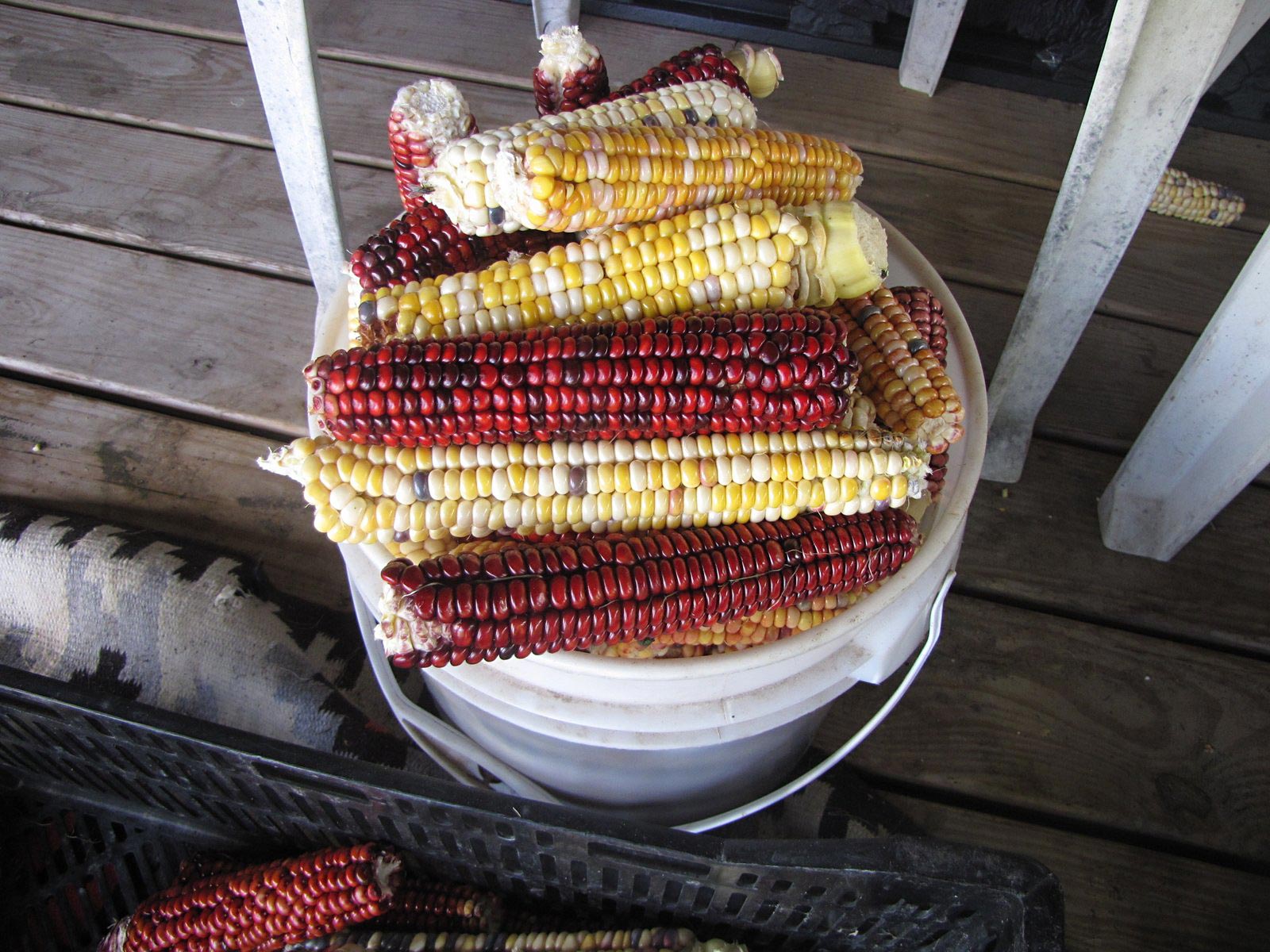 I've started picking peppers from which to harvest seed. We are very pleased with our Jimmy Nardello sweet Italian peppers and hope to have plenty. My friend, Dara, came by yesterday bearing a five-gallon bucket of her "extra" peppers saying if I happened to make Cowboy and Cowgirl Candy, she'd like a couple of jars. No problem there! My mouth is already watering. We use a lot, both as "pickles" and in stir-fries and casseroles.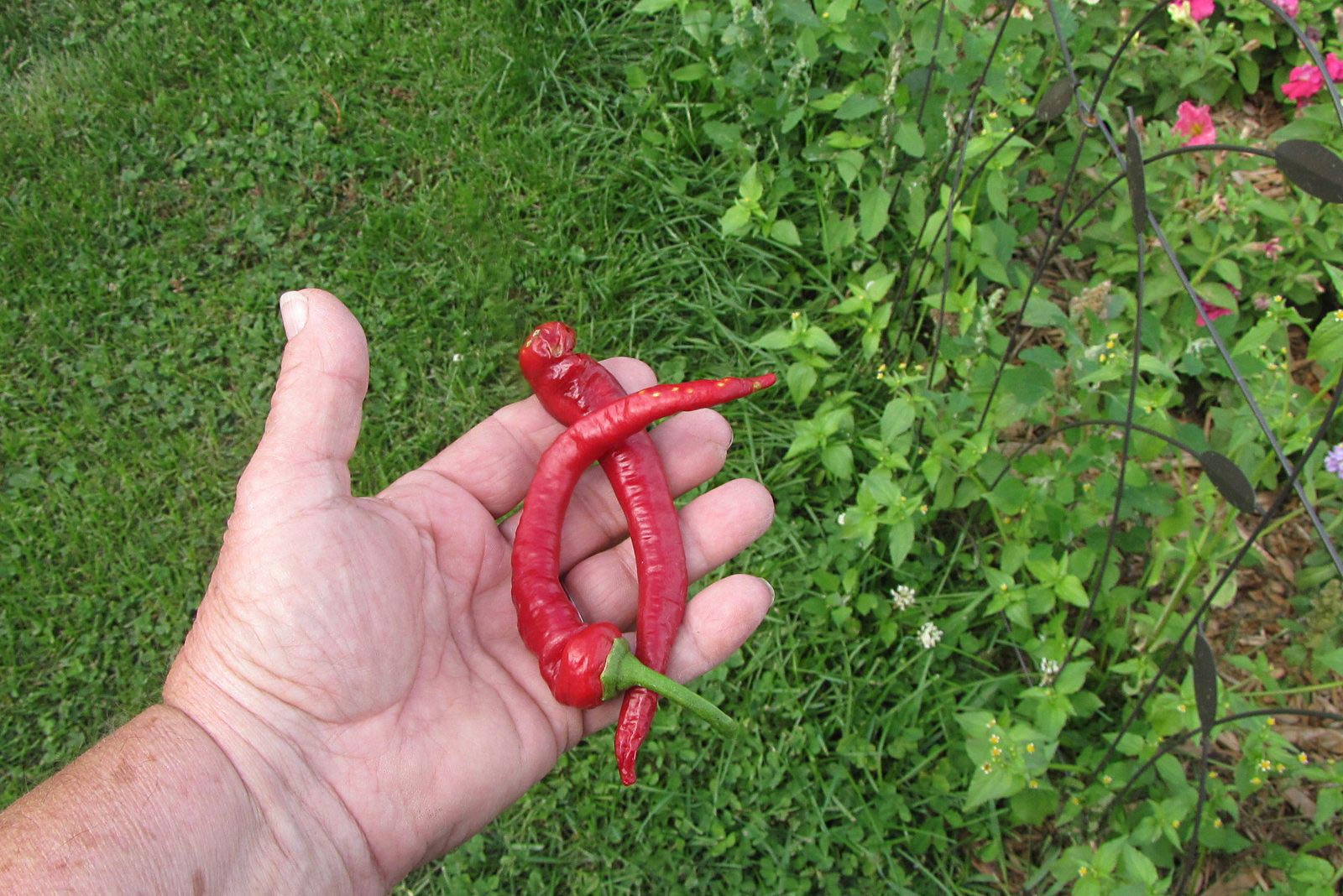 I'm packing for my trip to the Denver Self-Reliance Expo. I'd love to meet you, if you can come. I'll be speaking both Friday and Saturday and will be manning the Self-Reliance Magazine booth. If any of you have been following Discovery Channel's series, Alaska: the Last Frontier, you'll be tickled to find out Eivin and Eve Kilcher will be there too. What fun! I hope you'll come by and say hi.
Because I'll be gone from Thursday to Sunday, I'm scrambling to get things done before the trip. It's hard to be away from home this time of year, especially when so much is needing doing. Luckily, Will and David will be home to pitch in. They're also working on David's cabin footings. Last night David went out and strung work lights in the trees around the site, powered by a deep cycle battery and inverter. The days are getting shorter and he wants to be able to work from the time he gets home until bedtime. We saw tracks where deer had already been to the site and peered down into the holes. I suppose they wondered how big those gophers were, anyway! — Jackie