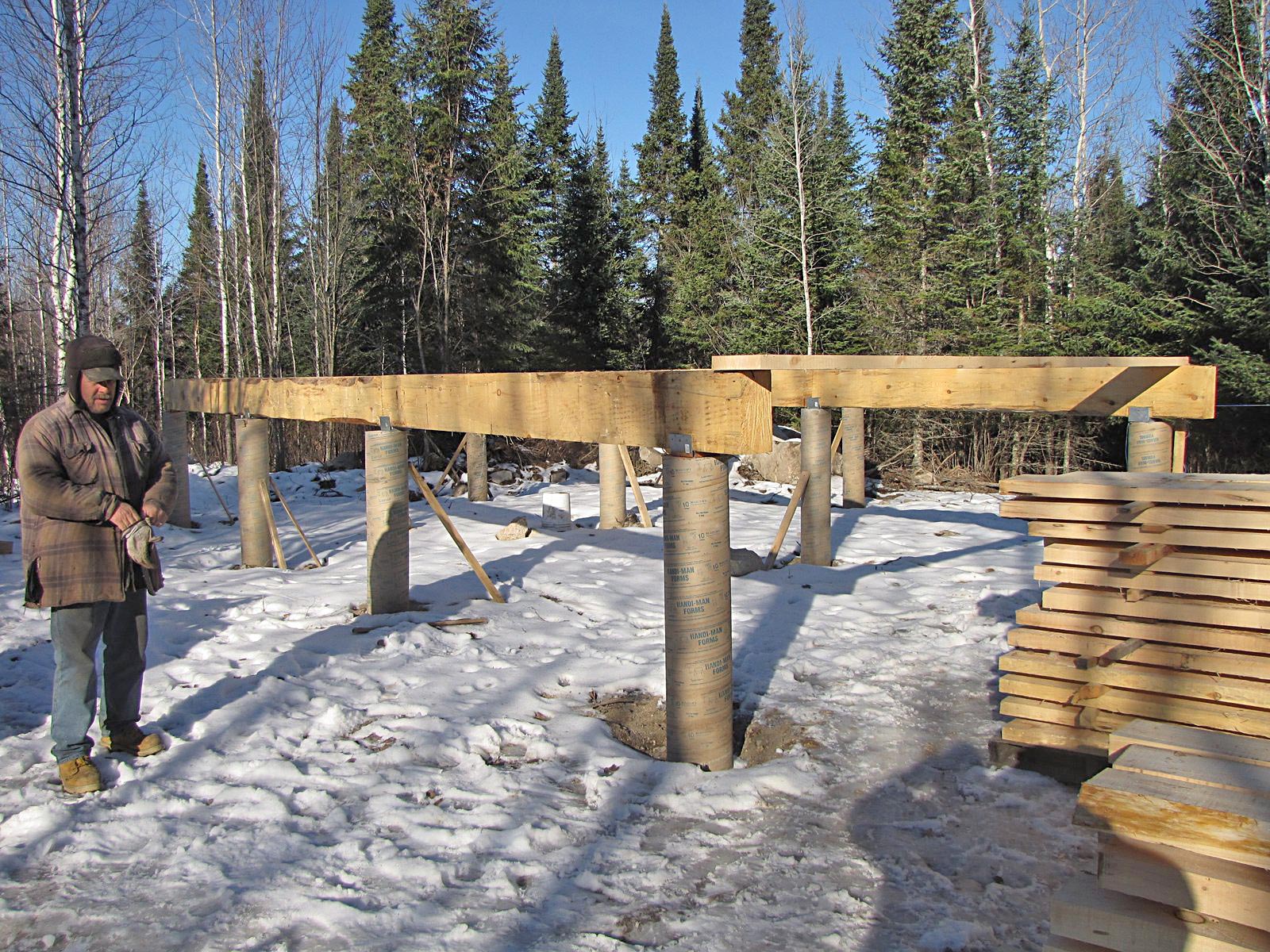 We're having strange weather this year. After temps near zero, all of a sudden we've got this warming trend hitting us. I'm not complaining as we are able to get a lot done and we're a lot more comfortable doing it. Will hauled all of the lumber for the first floor of David and Ashley's cabin over to the building site and they got it stacked and stickered up. (Stickered means smaller pieces separate the stack so there is airflow between each layer of lumber to prevent mold or rot.)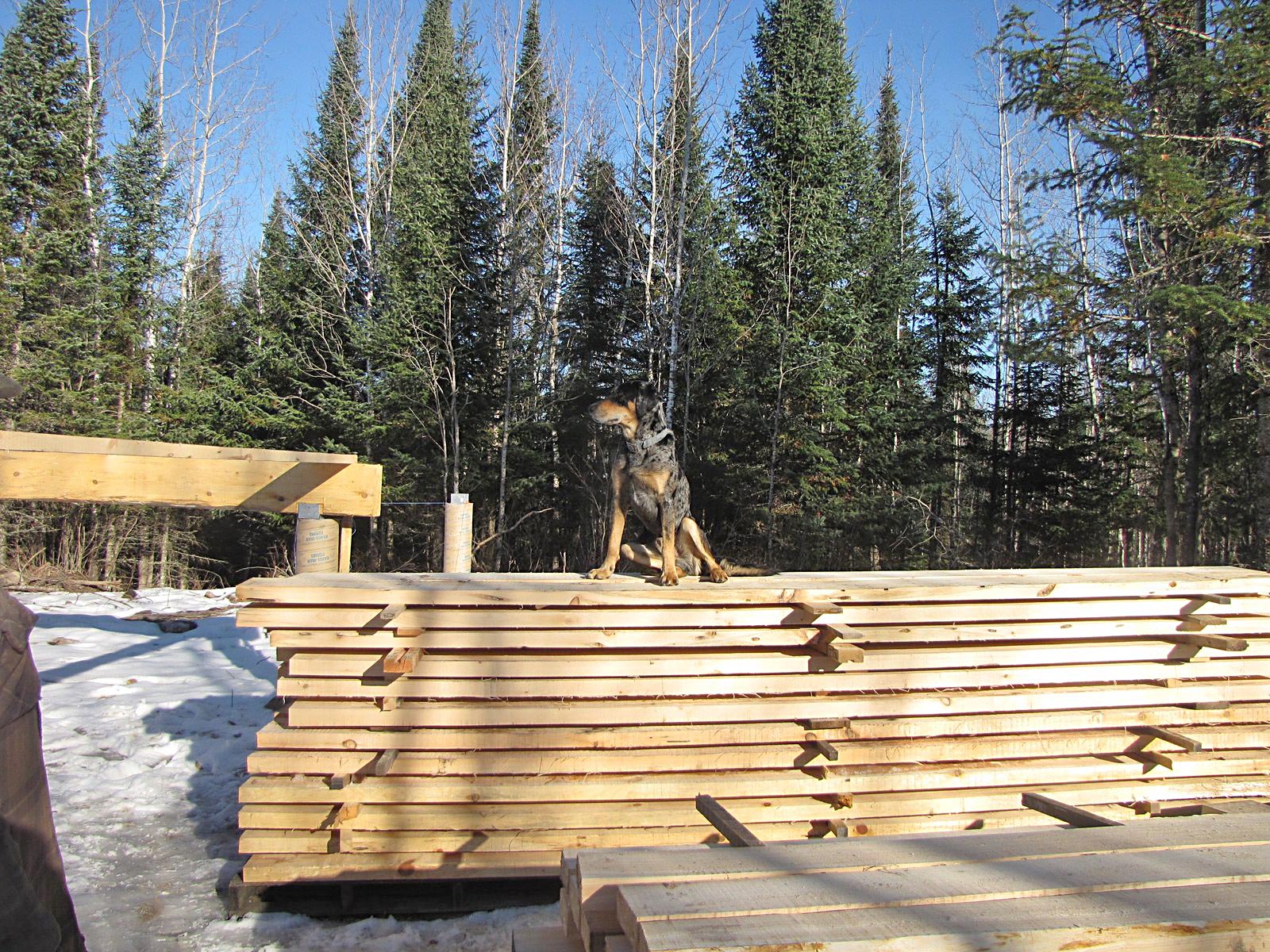 Hondo thinks those piles are just for him as he loves to hop up real high and look over the surrounding area. Strange dog. Ashley got the dogs and Mittens each a sweater on Black Friday and both Hondo and Mittens wore theirs like it was perfectly normal. Cooper tried to tear his off.
We had a pretty dull Thanksgiving. A few days before, I started getting sick. Every bone in my body ached and I had the headache from hell. Yep, I went to the clinic and had every test known to man, it seems. The doc was supposed to call me Wednesday afternoon with results. Well, that didn't happen and I was getting sicker. Suspecting some sort of infection, I began taking Spencer's left-over Amoxicillin. But I had to cancel the big family blow-out feast we usually have at Thanksgiving. Luckily, after starting the antibiotics, I began to feel better right away. Ashley bought a small turkey and we fixed that and a few yummies like garlic mashed potatoes and pumpkin pie. I was at least able to eat dinner! I called the clinic Friday and here it's Monday and I still haven't heard from the doctor. Hmmm. It'd be nice if at least he cared if I was suffering like I was…. Oh well, I'm sure glad I self-medicated! (See, all "emergencies" aren't zombie attacks! I try to keep at least a week's worth of common antibiotics on hand all the time and, being a 20-year vet tech, I do have a little medical knowledge.)
Will's in the sawing mood. Besides cabin lumber, he's sawn enough one-inch lumber to side most of the barn and now he's working on the rest of the haymow flooring for the new barn.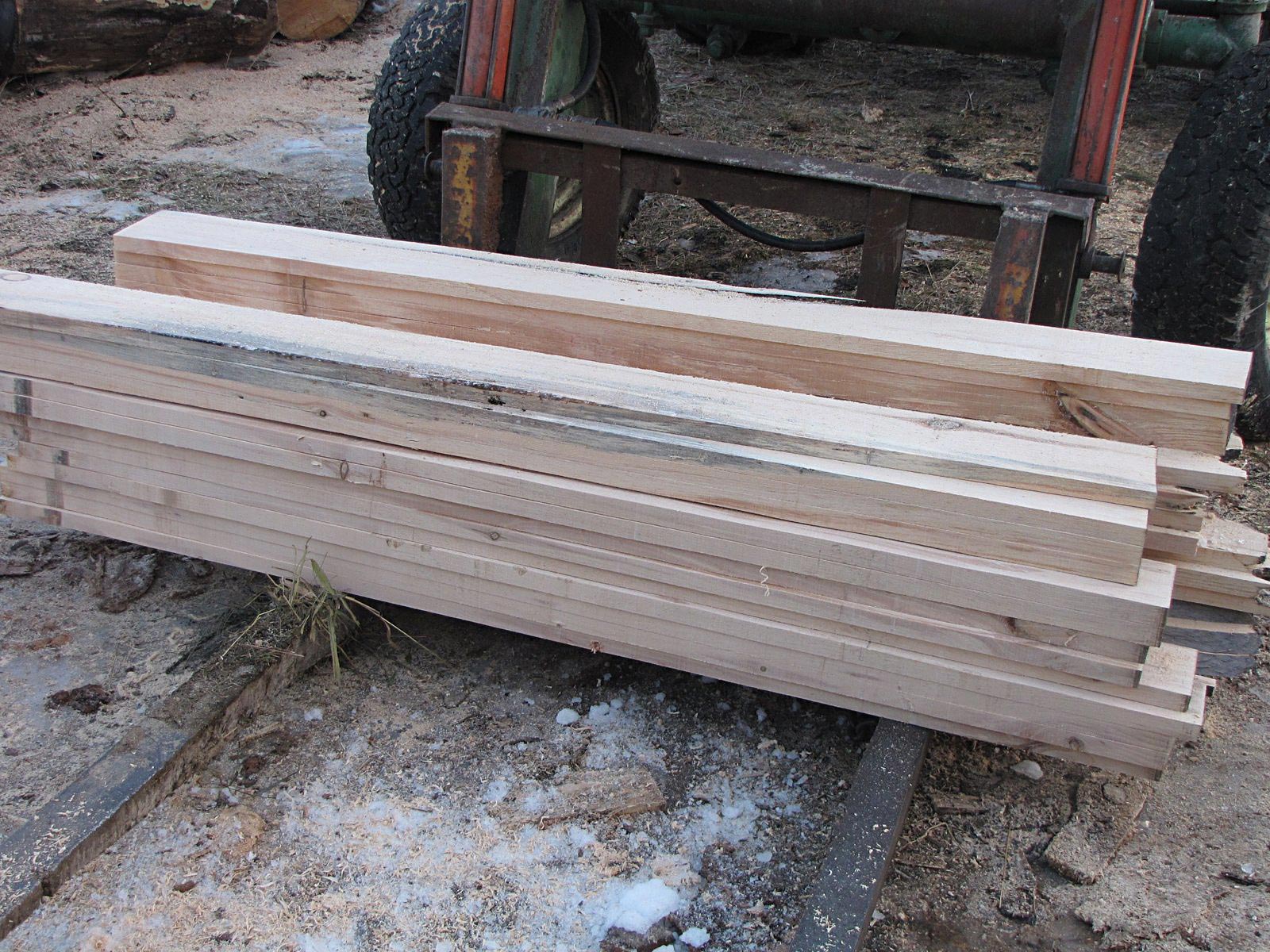 It's amazing to me how we don't waste a bit of those logs. Besides the lumber, we also have "farm boards" which have rounded, bark on edges, tons of firewood and plenty of sawdust. We use the sawdust to cover the heavy, permanent rubber mulching mat between grapes and berry bushes as well as mulching on top of fabric mulch around our blueberries. When we clean up, there's nothing but grass left.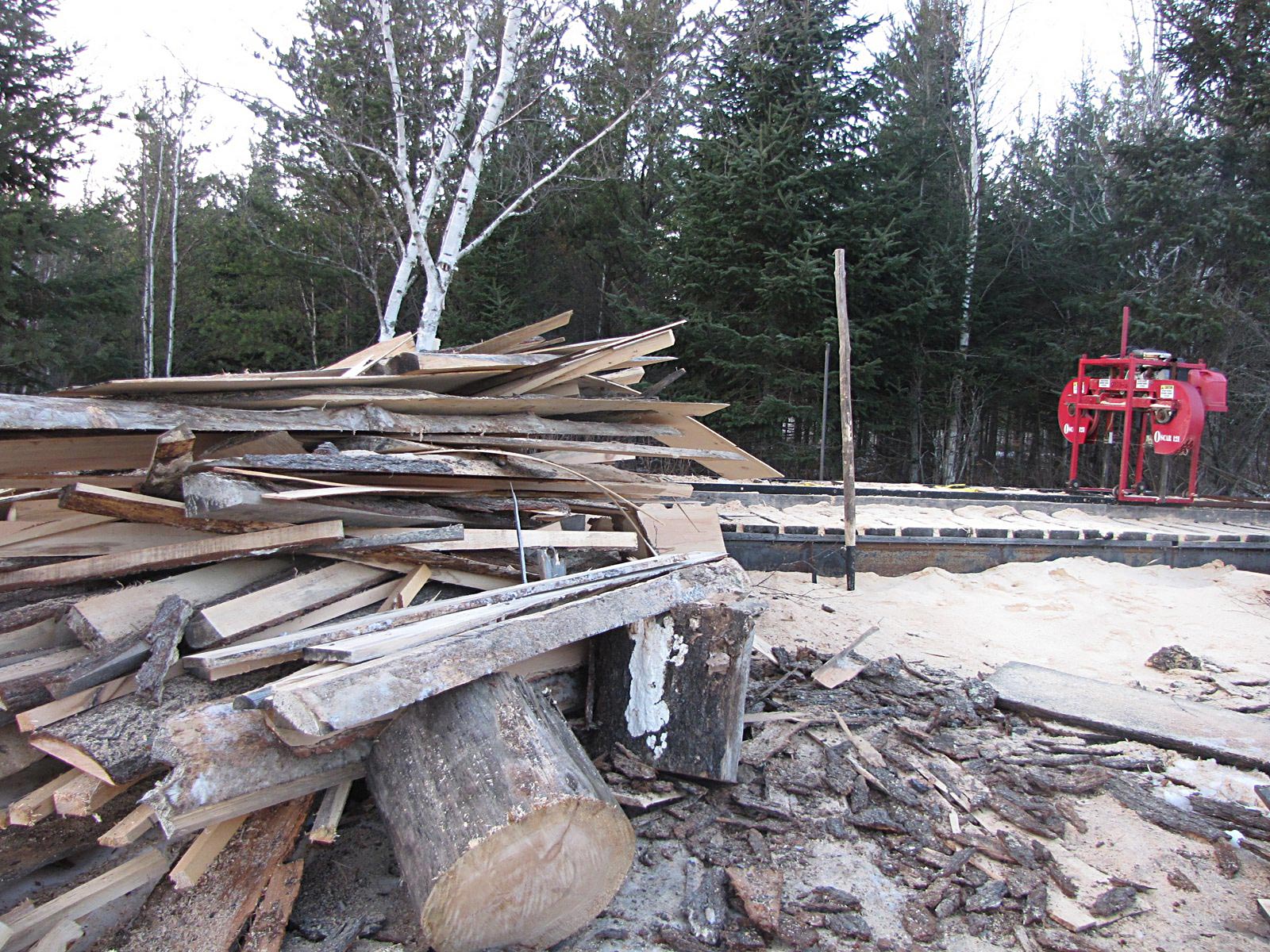 But then, that's how we try to run our whole homestead, kind of a circle. Like the livestock manure which fertilizes our gardens and fields. They grow and we feed the pasture, hay and leftover produce to the critters, then they make more manure. It just seems right. — Jackie