On Friday, David didn't have work because the high temperatures the past few days have been sub-zero and they work outside. So he and Ashley made some of David's favorite "cookies." You take Ritz crackers, sandwich peanut butter between them, then dip them in melted chocolate Almond Bark. They are very good; we went through two batches in two weekends! We had extra melted chocolate left over so I dipped some fresh strawberries Ashley bought. Very pretty — and tasty too!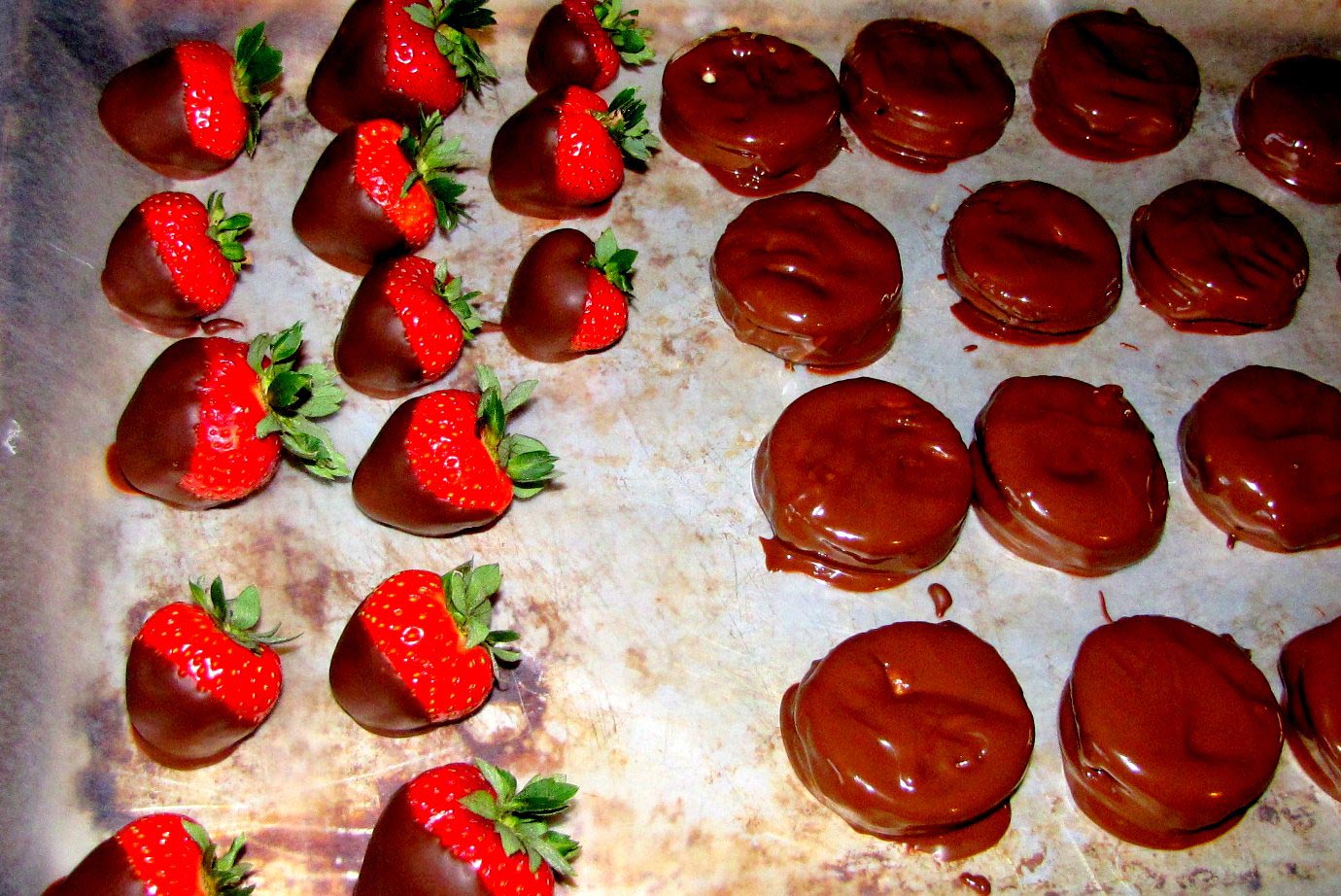 My oldest son, Bill, and his family came, as well as Javid so we had a merry time opening gifts and eating a big fat turkey with all the trimmings. We were too full to even attack the pies and cheesecake, not to mention cookies! But we eventually did munch on a few cookies.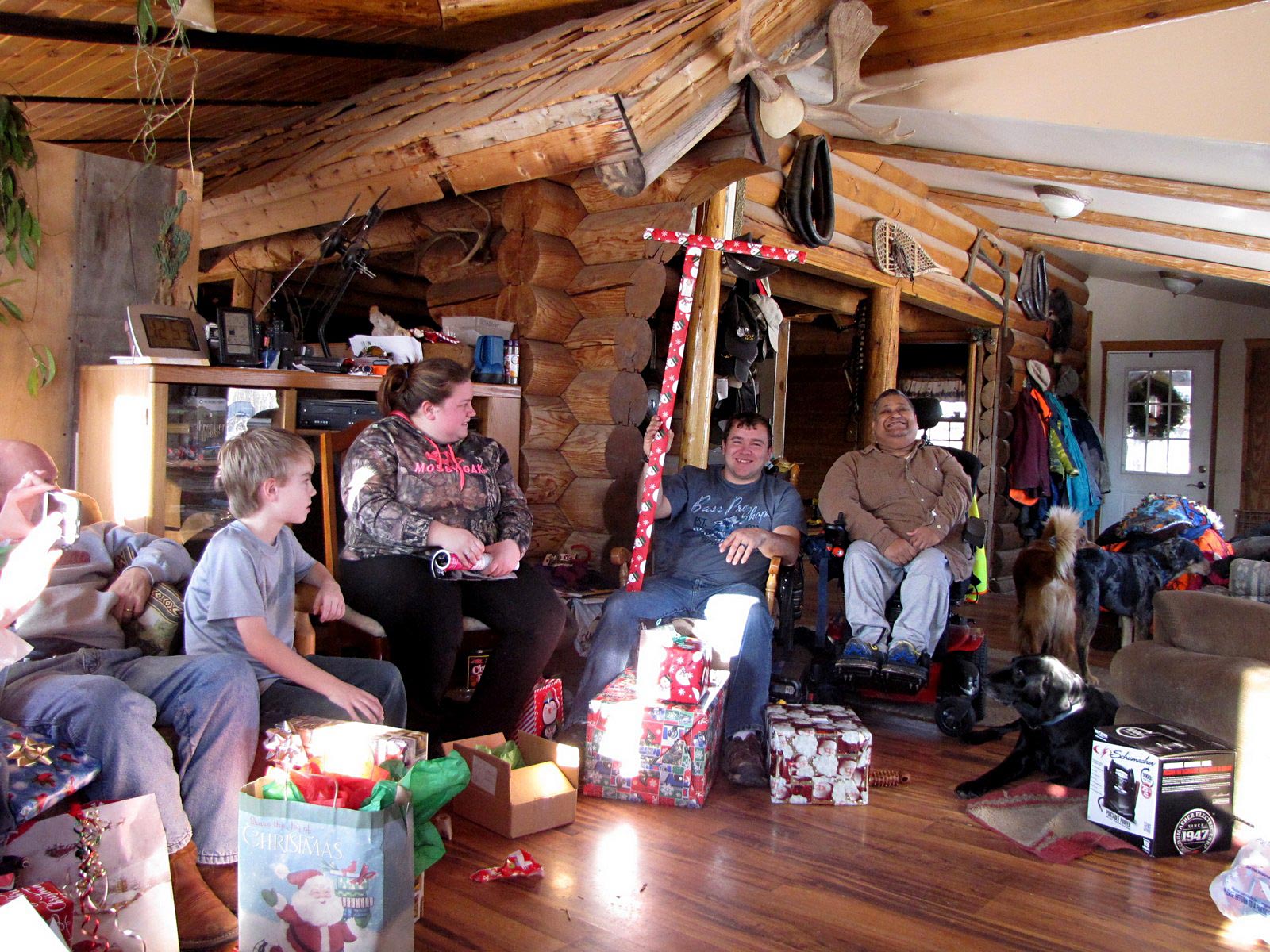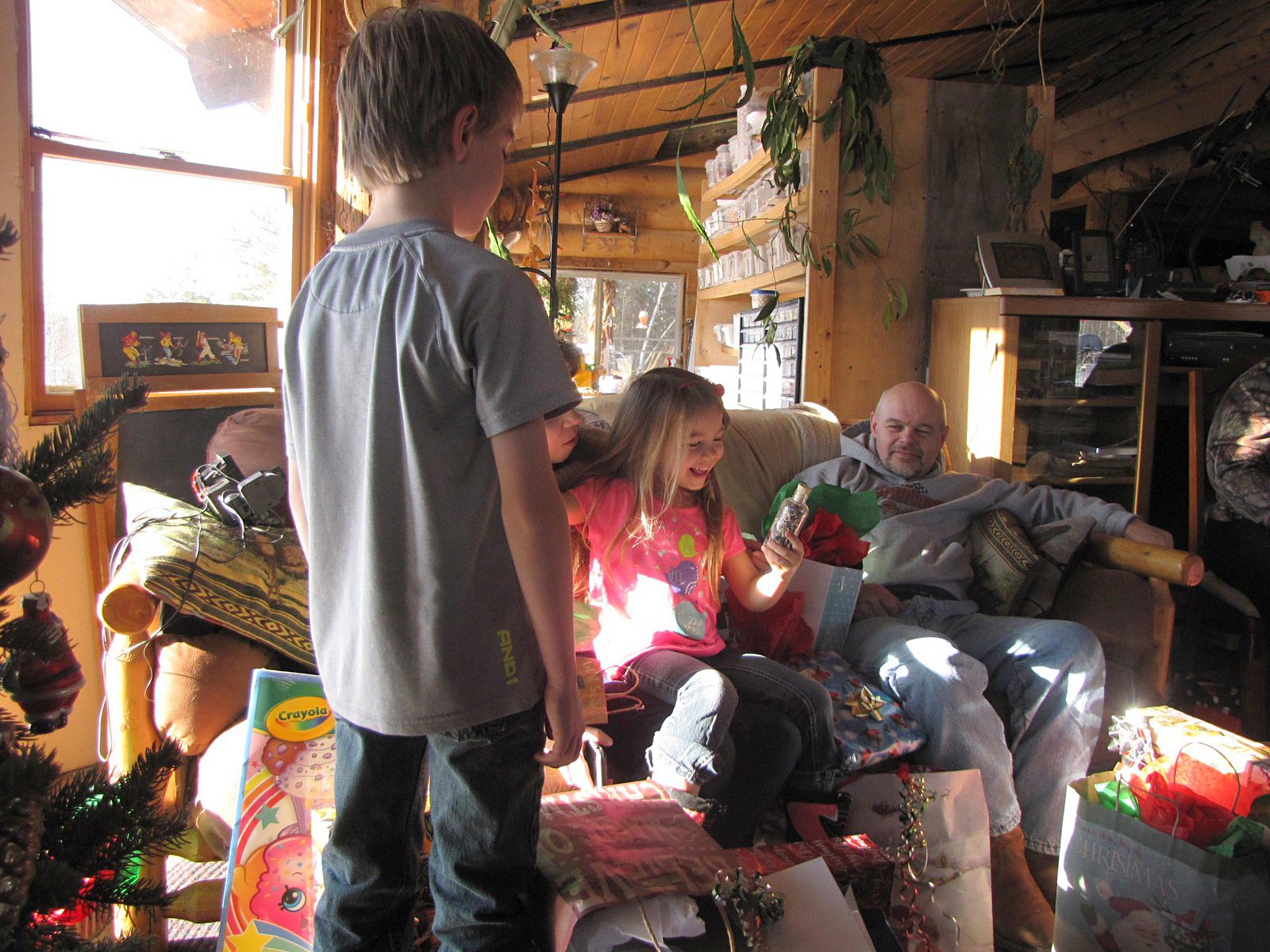 It's been terribly cold here. The night before last it went down to -37 with the high in the teens below zero. Last night, we bottomed out at -27 and it "warmed" up to zero around noon. Believe it or not, we thought we had a heat wave! Starting vehicles is a bit challenging in those temperatures. Normally, we start and run everything we use daily several times a day in those cold temperatures, then start them at late-night bedtime. Then someone gets up at around 3AM and starts them again. We didn't do that last night as we had run them at 11 PM and the temps weren't supposed to drop that low. They did.
So this morning, when the sun had warmed things up to -11, we tried to get things started just in case there was an emergency and we needed to drive somewhere. No dice. (We didn't try our new truck but we're sure it would have started.) Will clipped his new power pack (Christmas gift from Bill and Kelly!) to the Subaru and BAM! It started. No dice, though, on David's old Dodge pickup or Ashley's post office route car. Heck, we couldn't even find her battery!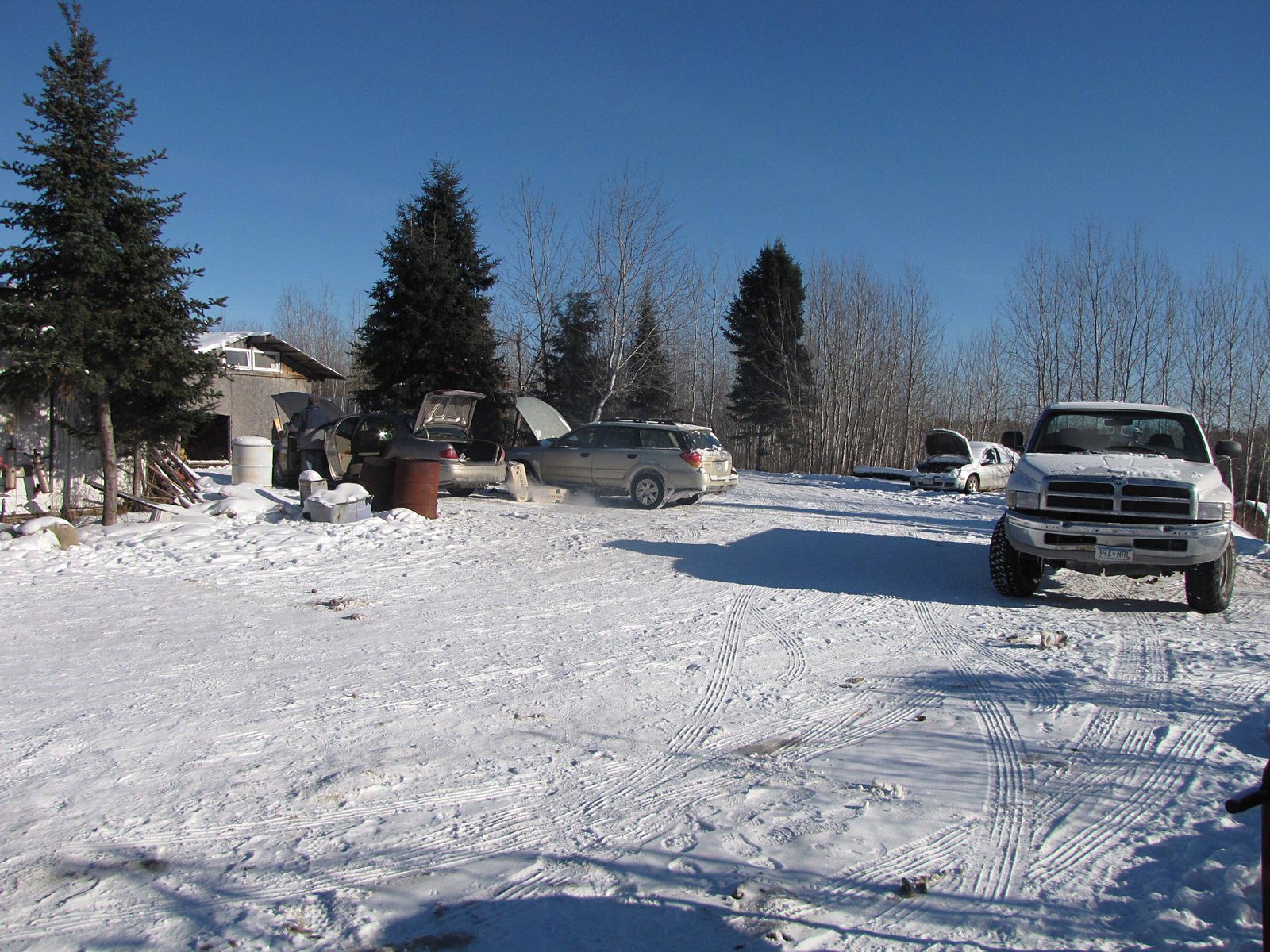 She and David drove down to Bill's so David could do major work on his GMC pickup: wheel bearings, tie rods, and ball joints. The old Dodge pickup he's been driving to work — 35 miles — has a plugged heater vent so no heat! Needless to say, with this week's temperatures, he wanted heat and a vehicle which would start better than the old Dodge.
I called Ashley and she told us her battery was under the back seat. Huh? She'd never had the seat off but Will figured it out and jump-started her Pontiac with our Subaru. David's truck is still unstarted but we'll put the battery charger on it when we start the generator when it gets warmer. Like the vehicles, the generator doesn't like to start when it's so cold. If we must start it, we pre-heat the generator shed with a propane heater for an hour, then try. Mostly, we just wait. When you live off grid, you do things a bit differently than most folks! But then, in an ice storm or blizzard our power doesn't go off and we always have heat. Will, throw another log on the fire, won't you? — Jackie