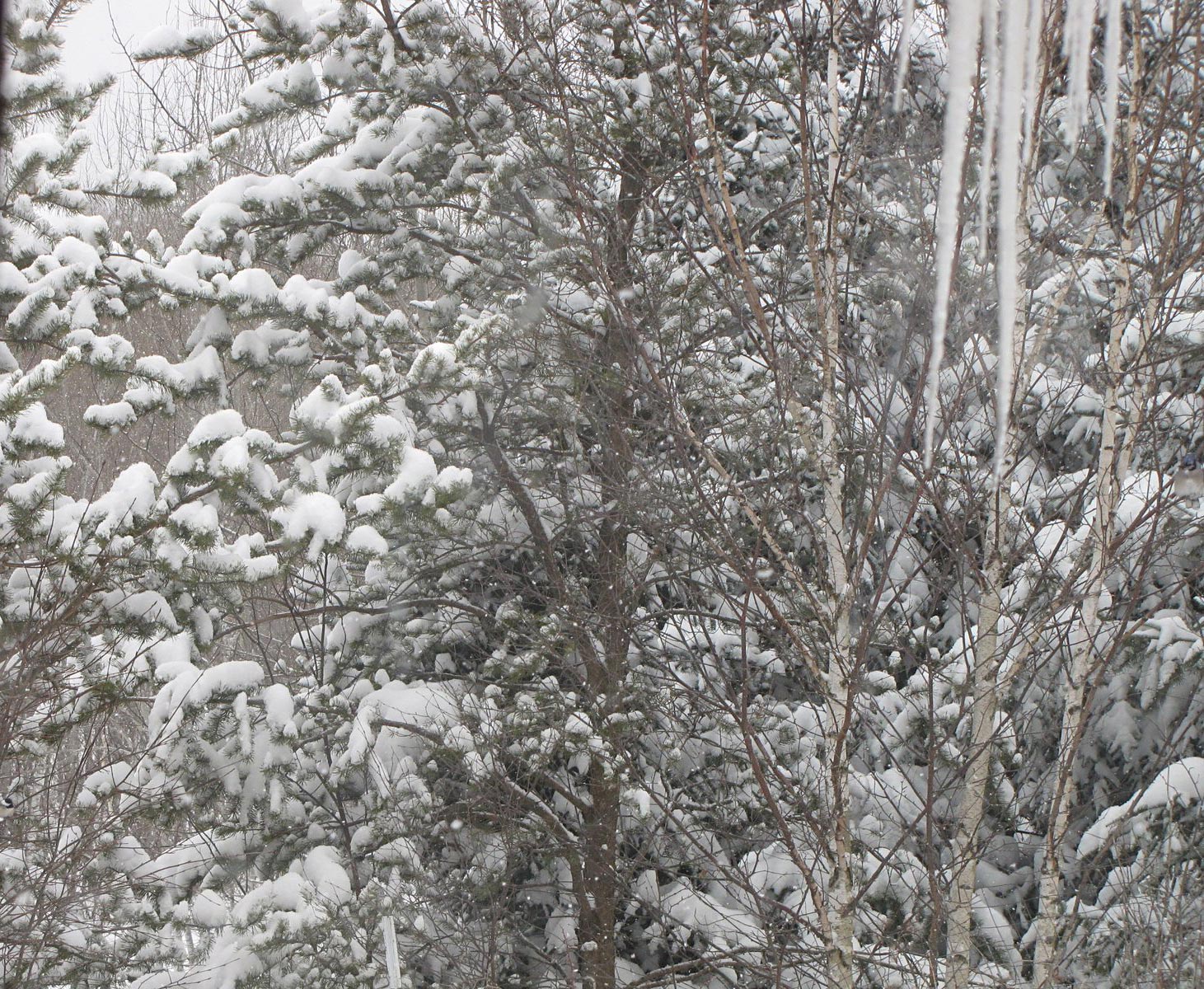 Two weeks ago, Ashley and David (like everyone we know) had the bug that's been going around; coughing, runny nose, aches and pains. Will and I thought we had escaped. But I was in bed over the weekend and now Will is bedridden as well. I'm feeling better now, but when we got another 8 inches of snow on Saturday night, I was sure happy Ashley and David were living with us. Ashley did the chores and David fired up the snowblower and snowplow truck and got us all cleaned up. Thank you guys SO much!
I still have the weakness and occasional bouts of coughing most folks retain. But today is sunny and 42° F, so it really feels uplifting to walk about outdoors. Inside, our first petunias and peppers are enjoying the sunshine in one of our little portable greenhouses. And behind the wood stove, more containers wait in the warmth to germinate. I'm so excited for my garden this year; we have several new-to-us heirloom peppers to try, one from the Ozarks and another from Thailand. (If you'd like lots more tips on growing peppers, check out the new Backwoods Home Magazine anthology, the 28th year.)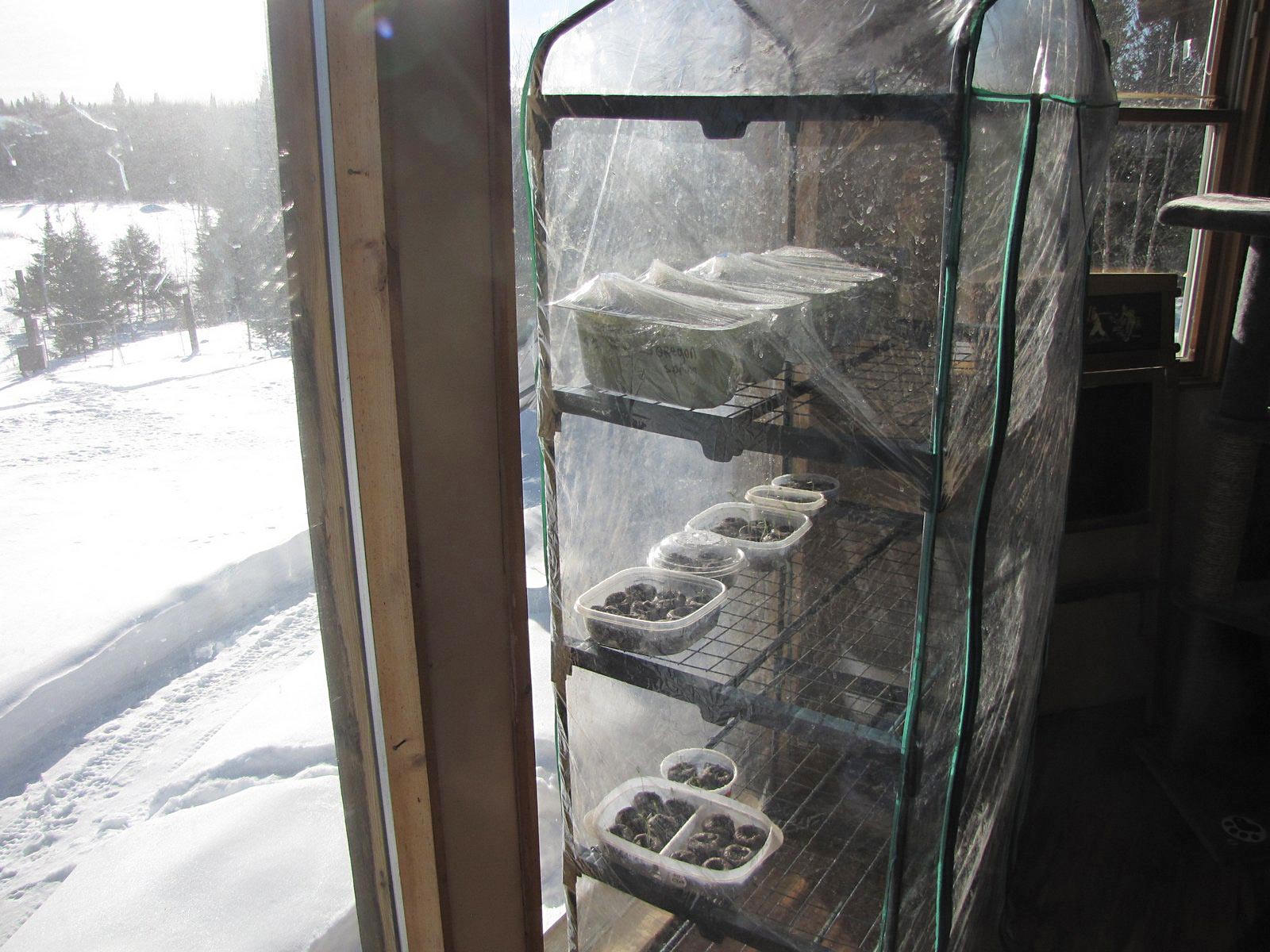 Just before I got sick, I was working on my kitchen, decluttering prior to putting up our last upper cabinet and the two which would be added to make a base island cabinet with butcher block top. For Christmas two years ago, my son, Bill, gave me some LED under-cabinet lights like theirs, which I had admired. But somehow they never got installed. So I installed them. Unfortunately, the adhesive had failed. So they kept falling off. I used rubber cement and that did the trick nicely.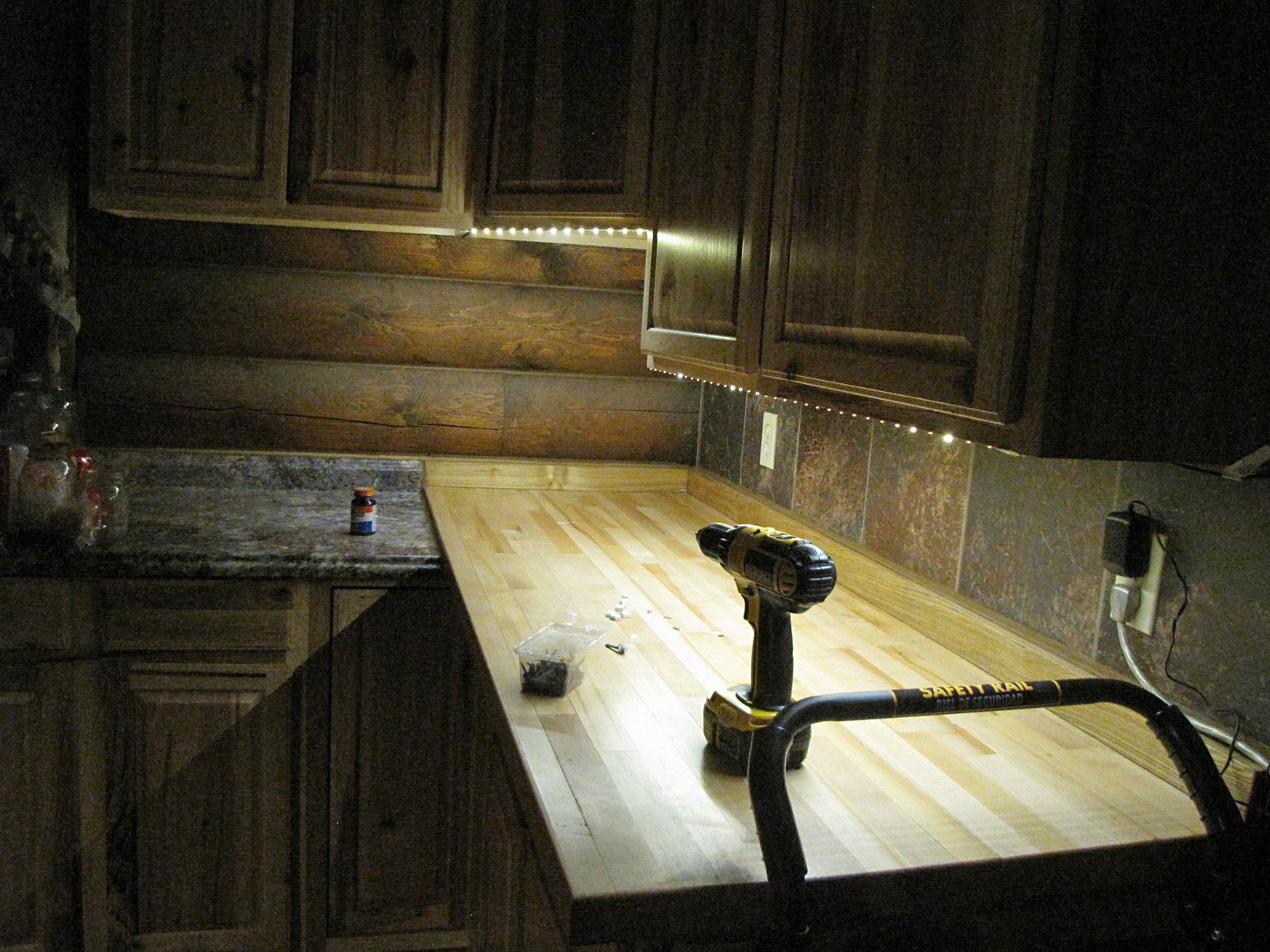 The strip only draws 5 watts and really lights up the kitchen. When I feel a bit better, that last cabinet is ready to hang. And the kitchen already looks much nicer … and clutter free. — Jackie