We're simply loving this great week of above-freezing temperatures, complete with plenty of sun. It makes you want to get outside and just do things. Will's pretty much recovered from his bout of the flu and has been working daily cutting down the trees at the north end of what will be about an acre of our new garden. Because the soil is sandy, we will be able to till and work in it even after rainy spells. This is sure not like our north and central gardens, with their clay ground.
We've still got about two feet of snow on the ground but there's less in the woods so it's easier to get around. After the trees are all cut down, Will is going to be cutting the limbs off, salvaging firewood, and we'll burn the branches, which will add nutrients to the soil. Then the crawler loader and our faithful bulldozer, Old Yeller will push, shove, and carry the sand level, the excess going into piles to go out to improve our driveway.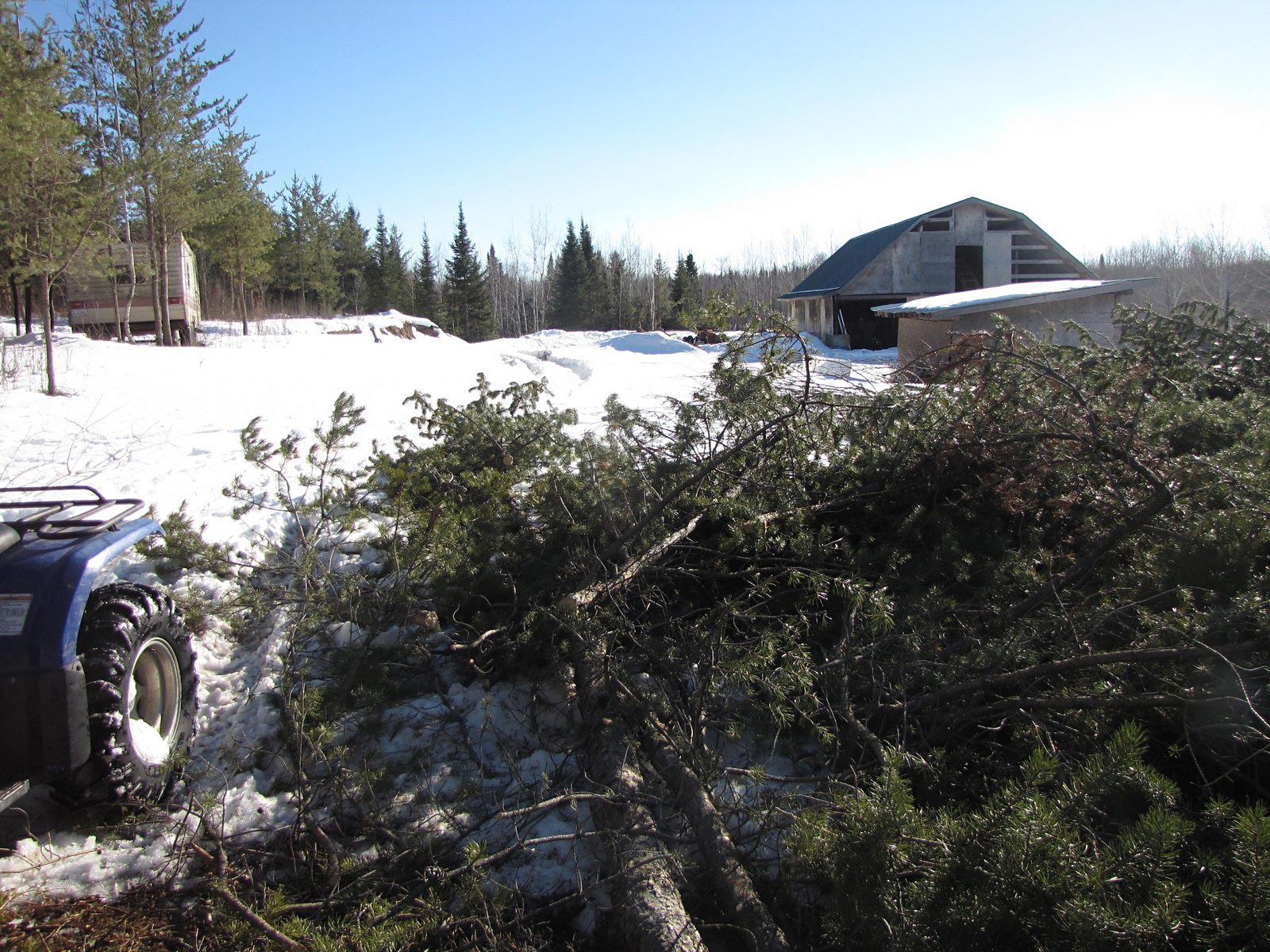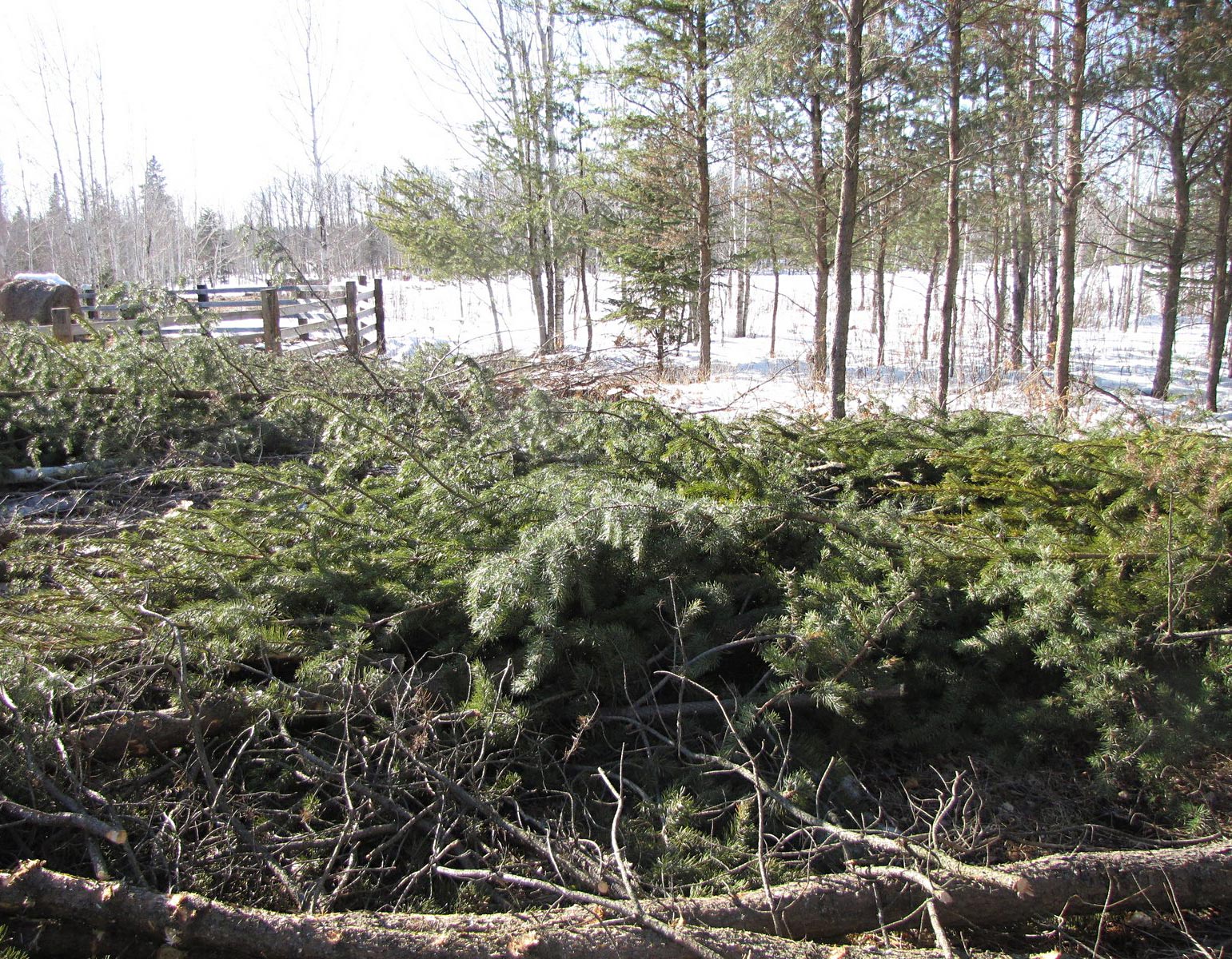 Meanwhile, we're working on getting the kitchen island cabinets put together and installed. Luckily I saved a piece of vinyl flooring when we covered the kitchen floor. Years ago we had a propane heater in the basement to heat the house. To get the heat upstairs, we had to cut a hole in the kitchen floor for a register. That now-patched hole needs a vinyl covering as it's right at the end of the island.
Our seedling peppers and petunias are growing nicely and I'll soon be transplanting the peppers. I can't wait! I'll start planting tomatoes on Monday. And there's sure a lot of them. But to offer even more varieties of everything in our Seed Treasures catalog next year, we have to try dozens more new ones ourselves as we sure don't want to sell varieties we didn't like. I'm real excited as we have lots of striped, unusually colored, and heirloom tomatoes from all over the world. This is so much fun — I can't imagine just buying a few tomato plants from Walmart. — Jackie