Our warm, sunny weather has continued so we've been real busy. Ashley's dad and girlfriend, Jen, came on Friday evening so they could help out over the weekend. So Will and David had everything ready to go on Saturday morning. They started early even though David had been working in Superior, Wisconsin, on a house re-build (only 1/2 mile from the Husky refinery which exploded and burned!) so he didn't get much sleep. No, he wasn't injured but everyone had to evacuate and he got some good photos.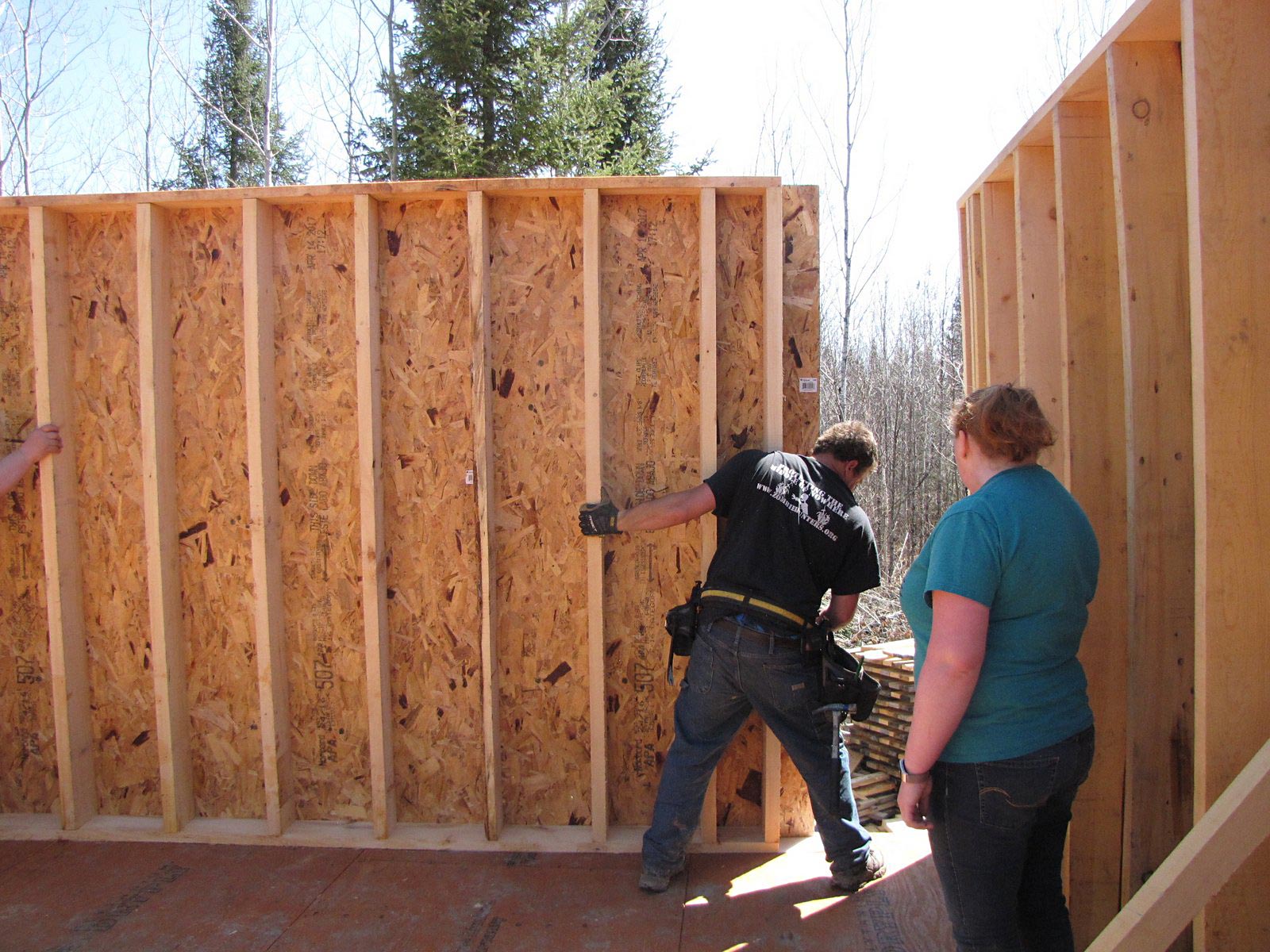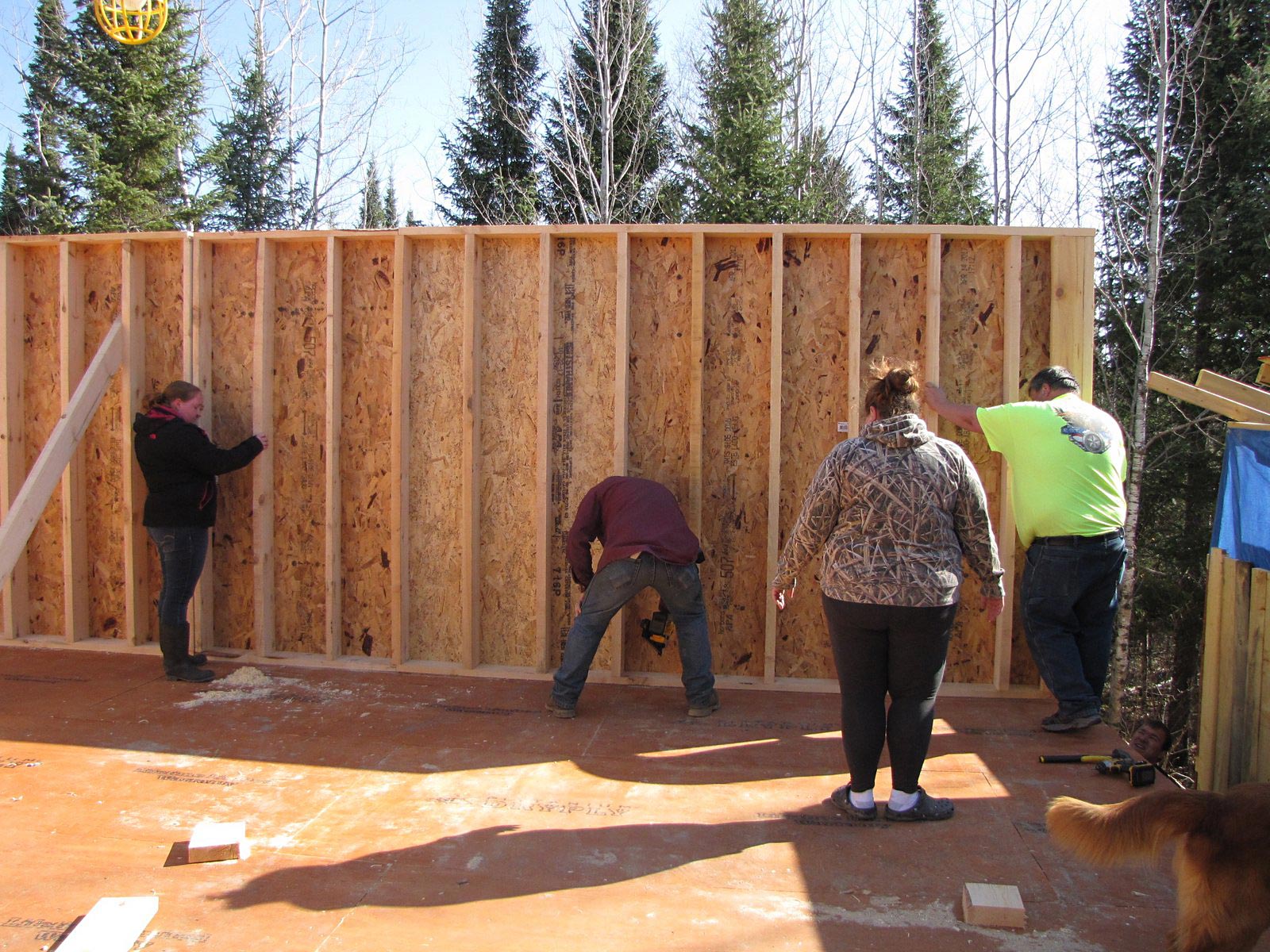 Everyone worked hard and by Sunday afternoon, all four walls plus a temporary stairway up to the floor level were finished. It looks great! Then after Ashley's dad left, David got the laundry room, battery and water tank storage room framed. Will's been working on clearing the new garden area and has been having trouble with the crawler/loader throwing its track. And it's a heavy track, too.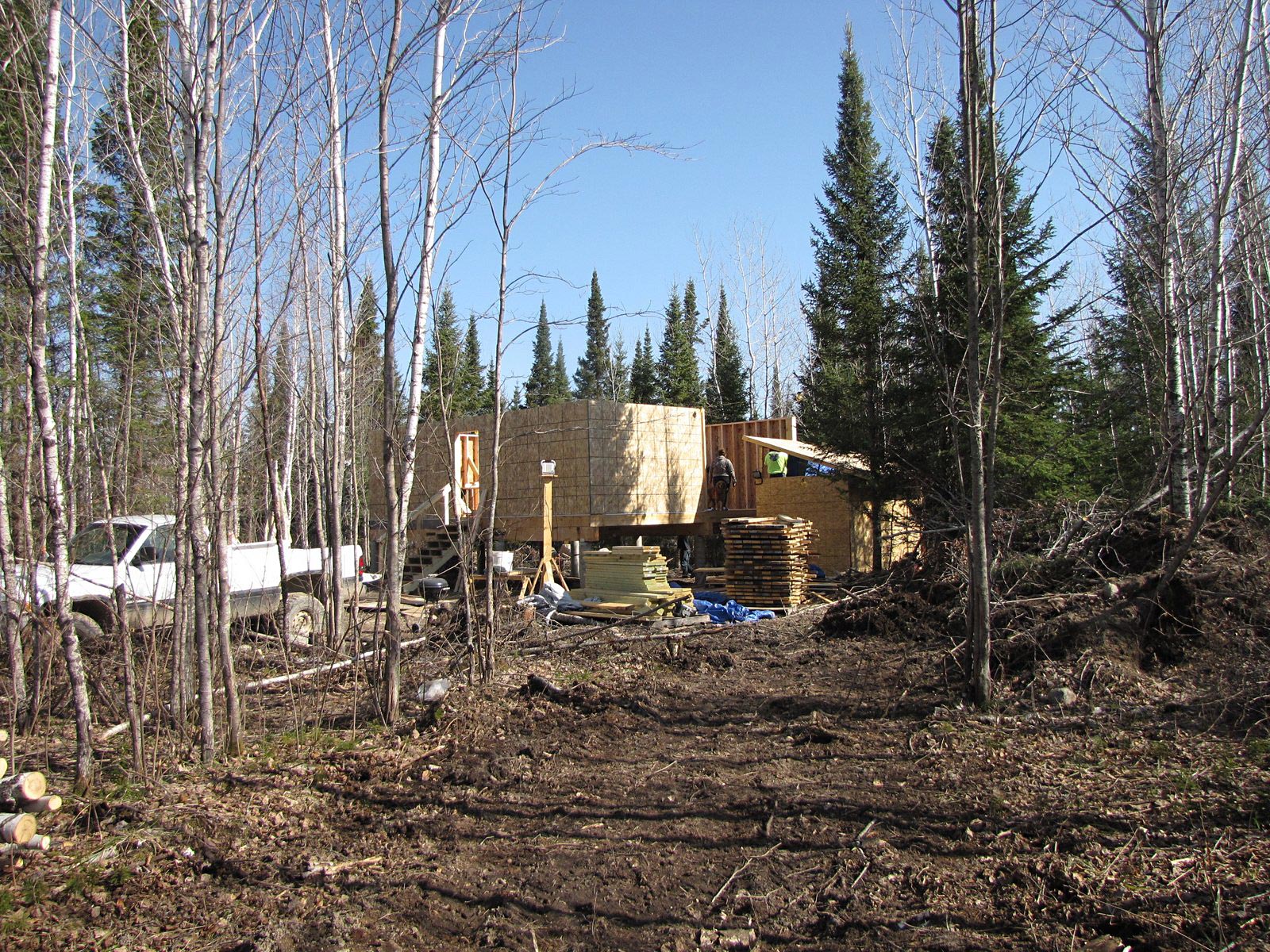 I got the main garden and berry patch garden area, including the asparagus beds, mowed with the riding mower after Will got the very last T-posts pulled out of the now-thawed ground. I also planted several pots of Atlantic Giant pumpkins as they are such late-maturing pumpkins, I wanted to start them early, inside, to get more big pumpkins here in the north. All the tomatoes and peppers look great and some are now a foot high and a beautiful green.
Our migratory birds are coming back. We now have geese, a few ducks, sandhill cranes, redpolls, pine siskins, snipes, robins, and a killdeer as well as the red-winged blackbirds by the hundreds. I'm waiting to hear the first frogs of the year then spring will be here for sure.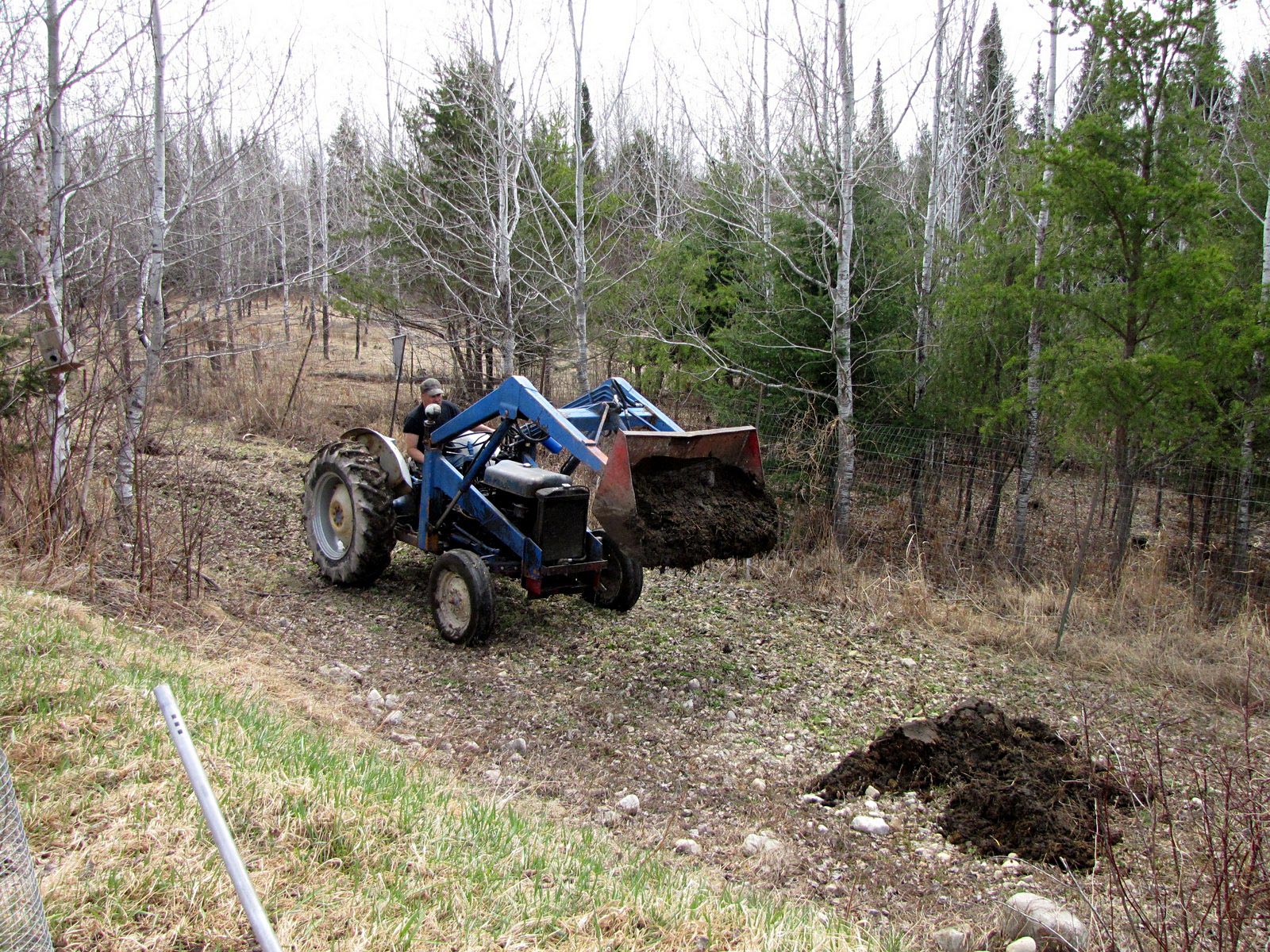 This morning, Will hauled the first manure to our main garden, which usually gets done in the fall. But this past fall turned to major winter overnight so it didn't get done. Gardening starts in earnest now! Yea spring. — Jackie