For more than a month we've been experiencing above normal temperatures along with plenty of rain. So just like last year was the worst gardening year for us, this is the very best. For instance, there's the old farmer's saying corn should be "knee high by the fourth of July." Here it is before the Fourth and our sweet corn is thigh high and growing by leaps and bounds! Likewise, everything else is growing super nice too.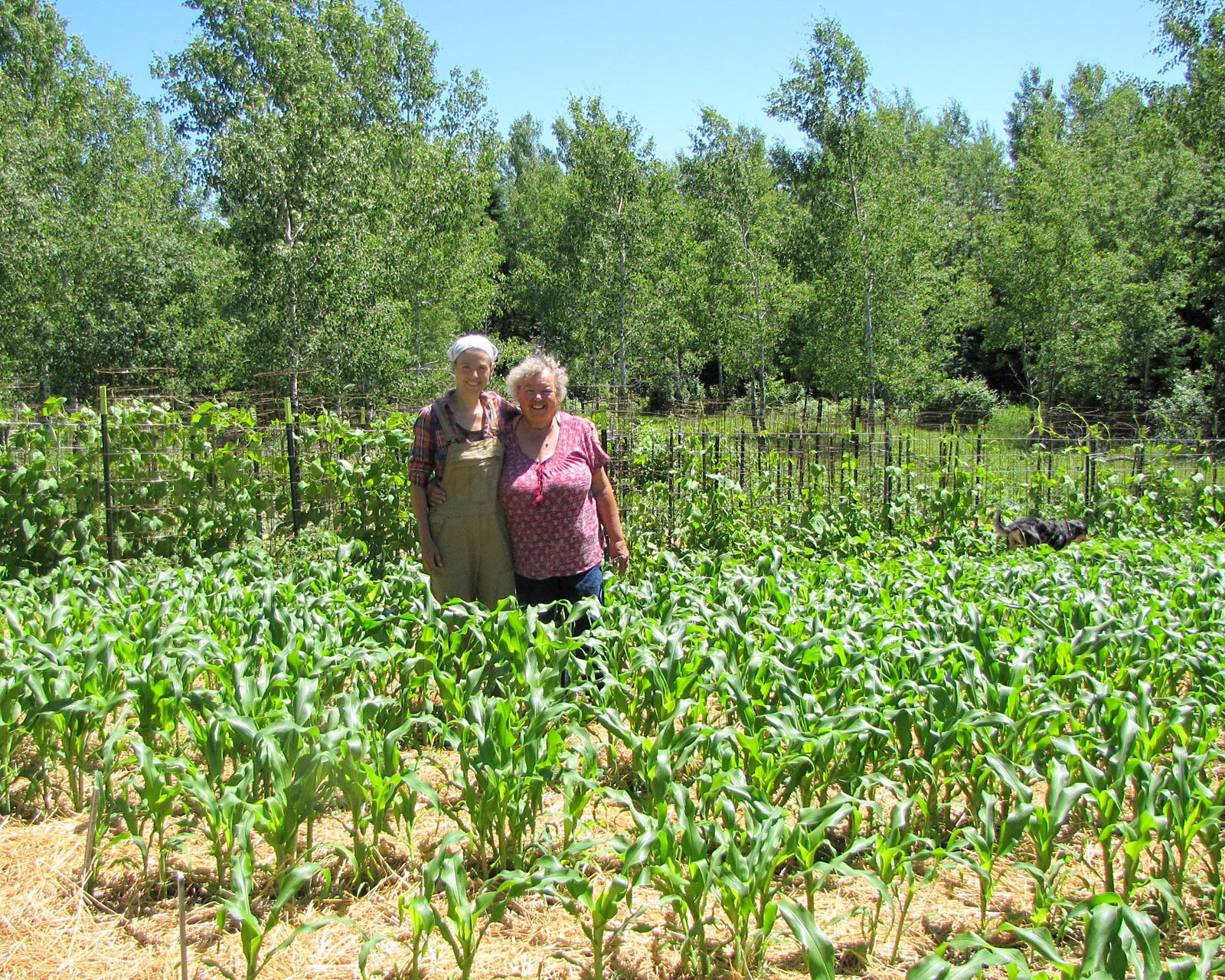 We've been busy though; besides the vegetables growing so well, the weeds are growing where we haven't gotten mulch down yet. Yesterday I went out in the morning and got the long rows of potatoes tilled with our Mantis tiller so there is plenty of loose dirt to hill them up once again. I finished in the rain but I finished. Then it cut loose and rained all day. So I washed clothes and finished an article about beans. (After all, our pole beans are astounding this year, topping the 4½ foot cattle panel trellises by a foot or more!) Then I baked a pie. Meanwhile, just after supper, the rain quit and we were able to sleep better because the temperatures went down to the low 50's.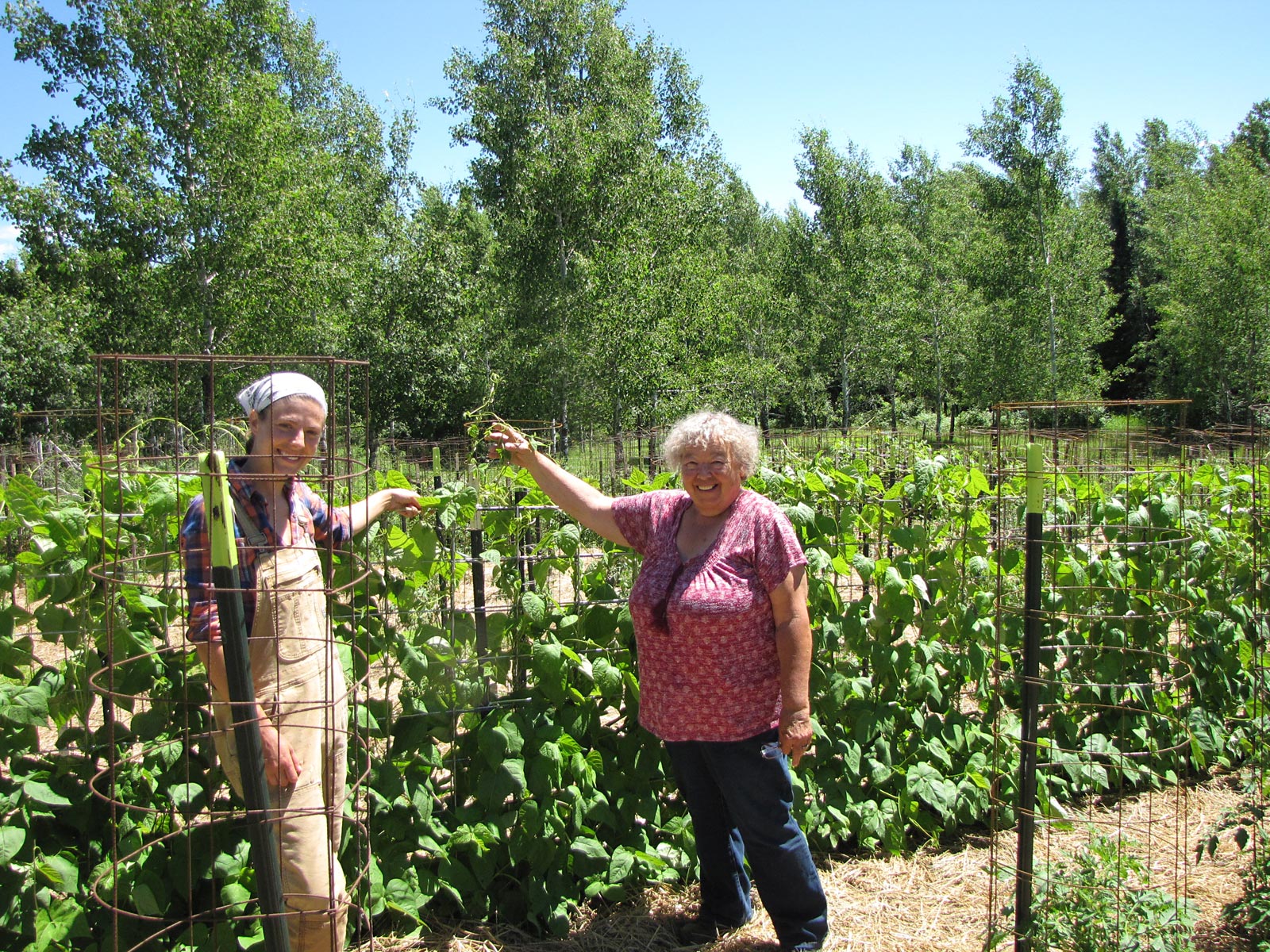 Today we're mulching the sweet corn in the Sand garden. While I tilled the corn the day before yesterday, Will and Alisha got busy and took the south end off of our training ring barn and Will bucketed load after load of rotted manure out into the garden where they carefully side-dressed the beans and melons. When you grow on a new plot of land, it's important to ensure the plants have adequate fertilizer to grow big. The end of the garden where the corn and pumpkins are received lots of rotted manure this spring — the other end, not so much. Now the plants are all happy and mulched with lots of Reed Canary grass.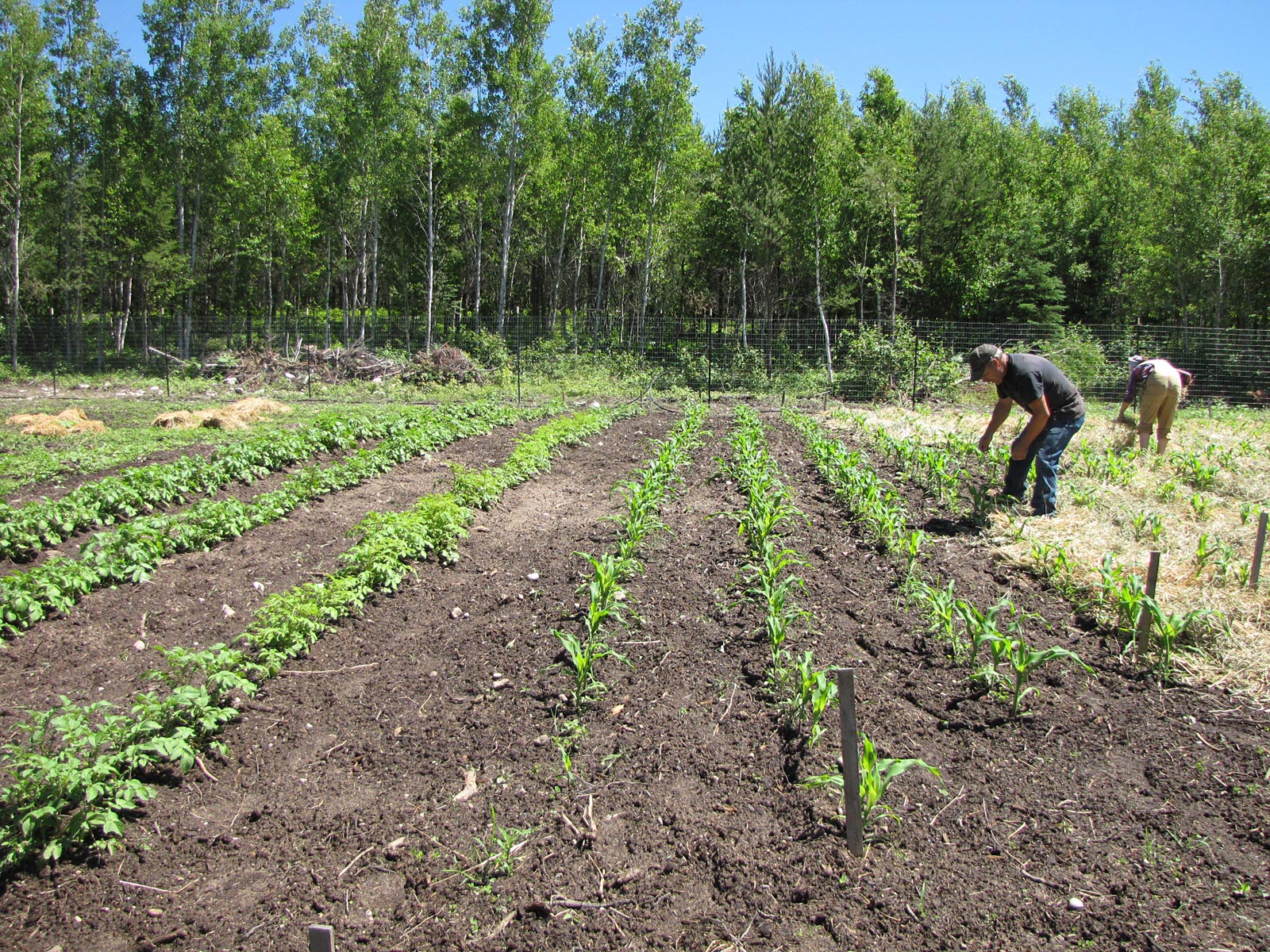 I'd like to wish all of you a very happy Fourth of July and remember, no matter how unhappy some of us may be with the government/politics, etc., there's no other place in the world to enjoy the freedom we have. I know I appreciate it every single day.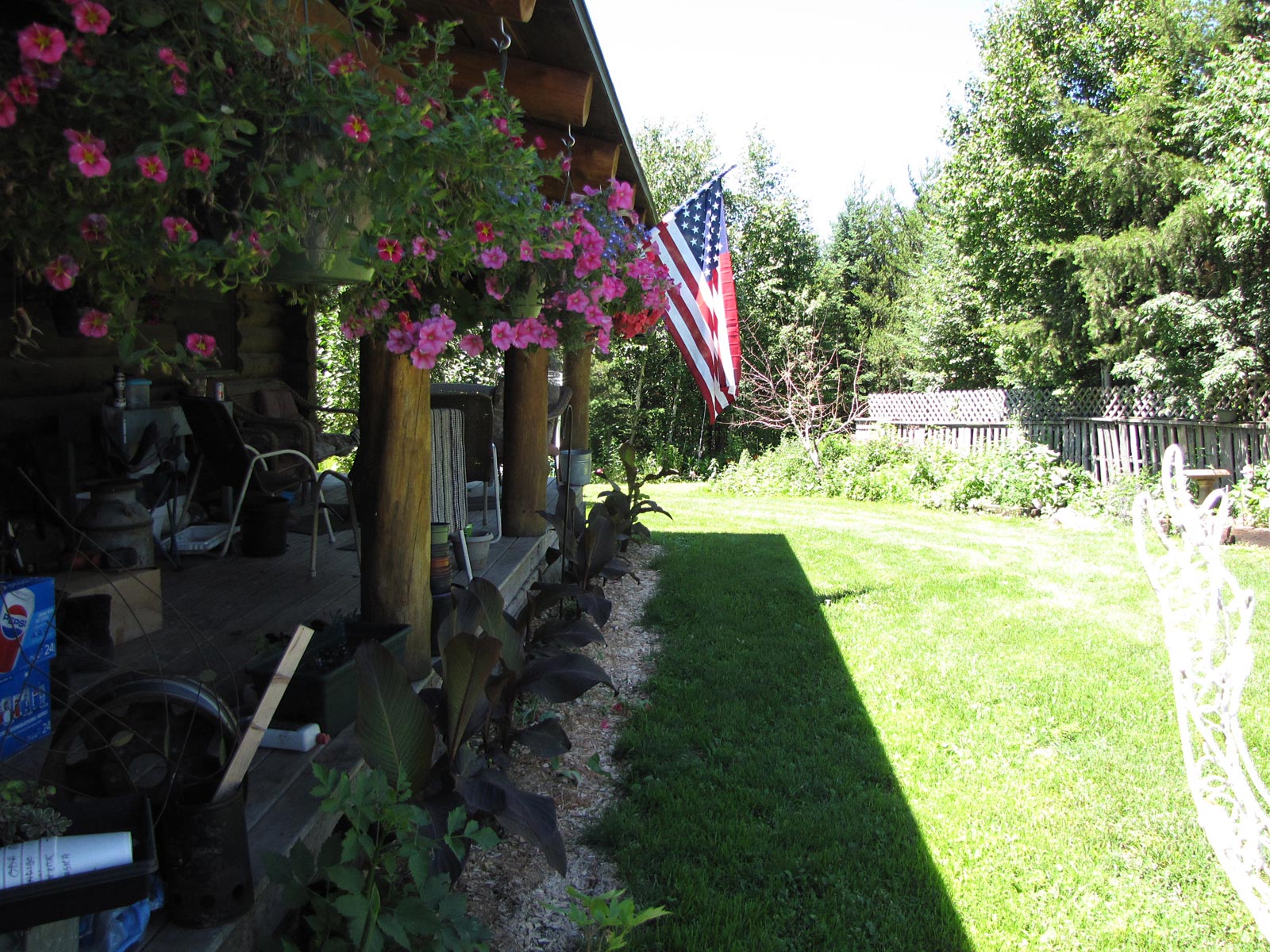 — Jackie