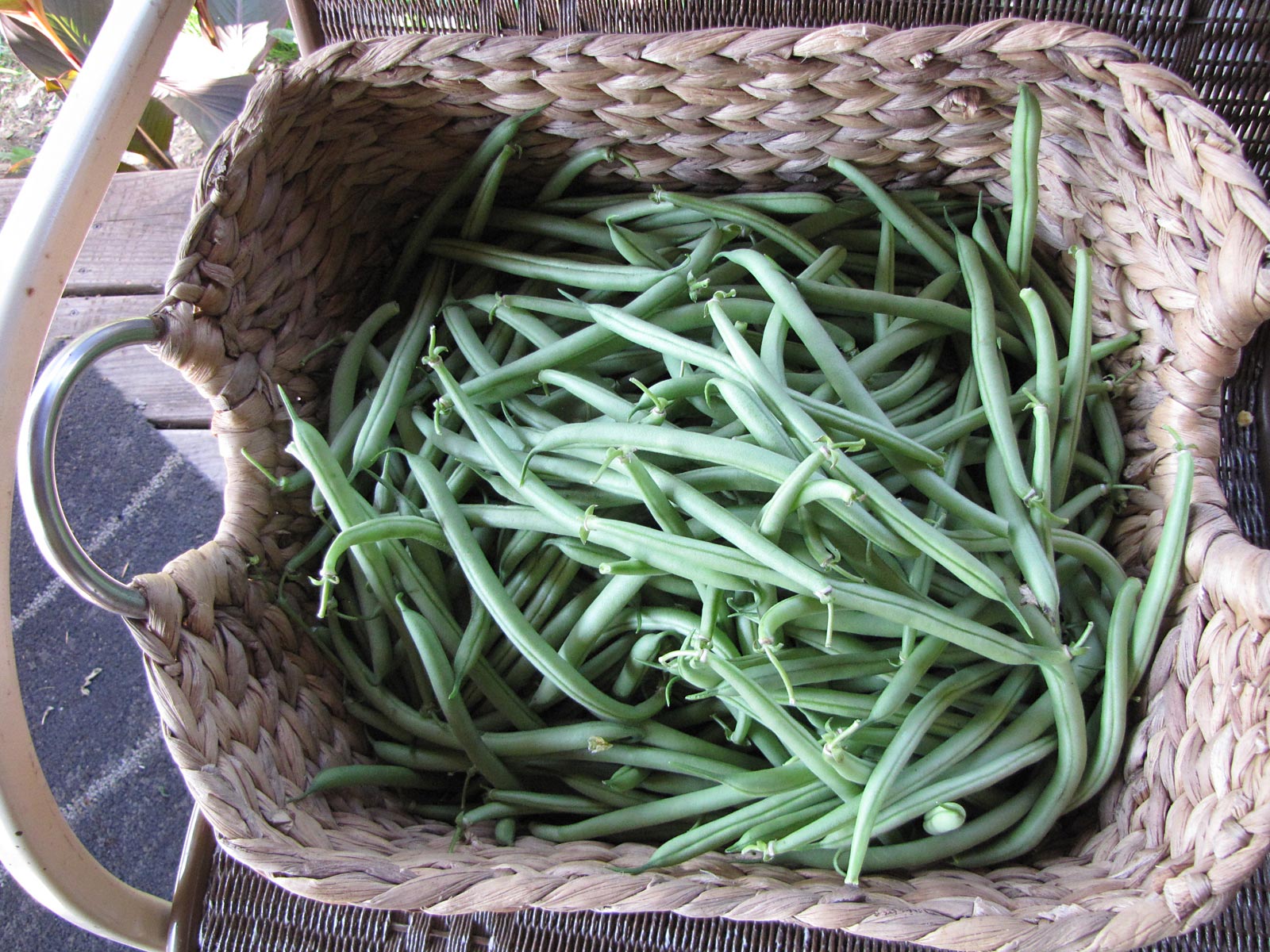 This spring, I not only planted two double rows of Provider green beans in the main garden but also three single rows in the Central garden. So I've been picking and canning beans every other day. That was bad enough (good enough?), but then I discovered I'd also planted two single rows of Strike green beans as well. Will and I have been wanting to trial these beans, which in two University trials, out-produced Providers. We thought "Oh Sure!" because we didn't think it could be done. But wow, lots of beans and they are a little more refined than Provider, being nice and straight, a little longer, and more slender. For the first picking yesterday I got nearly a basket full that translated into five quarts and six pints of very nice beans. And the first picking is always less; there are tons more coming on strong. They're a definite keeper!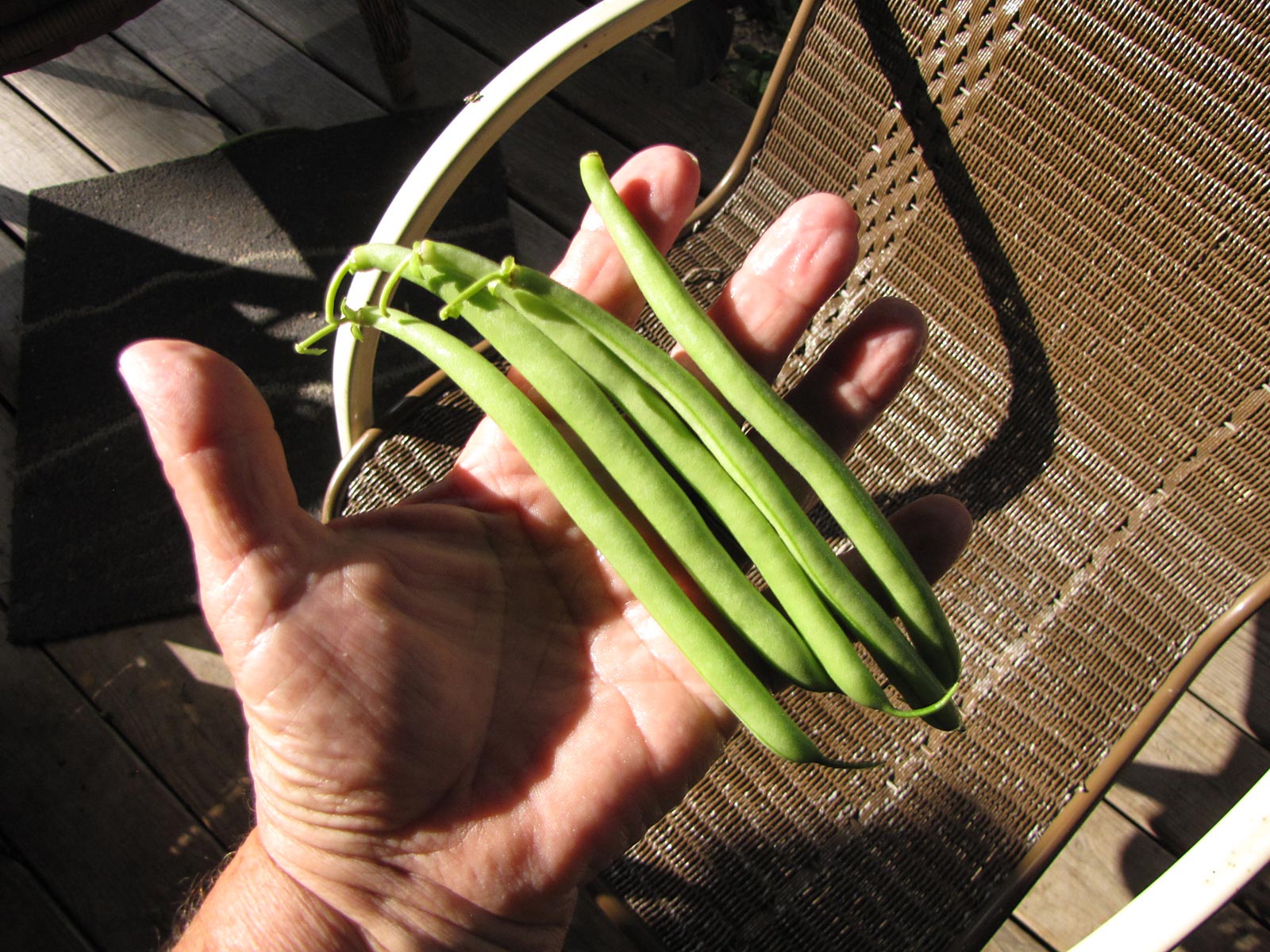 I'm driving our pickup now after Will replaced the gas tank, filler tube, and got the bed jacked up. But that bed is still terribly rusted out. Luckily, our carpenter friend Tom called last night and said he just happened to have a 1997 Ford pickup with the same size bed in his parts-vehicle lineup and that bed was not rusted out! (If you don't remember Tom, check out my book Starting Over. Tom was the great friend who did a lot of the work on our new log house while I was recovering from chemo.)
The past two years, I've been working hard to build Monarch butterfly habitat. That included sowing milkweed seed around the homestead, planting lots of butterfly friendly flowers and making sure they always had plenty of blooming flowers all season long. After all, it had gotten so that I didn't see one Monarch all year for three years in a row and only one the year before that. I was rewarded this summer as I've already seen several happy Monarchs flitting from flower to flower. Hopefully they have beautiful babies who will return next year.
Will is out baling up a huge field of hay, making use of this dry week. Yesterday, he cut another large field so it will be ready to rake tomorrow. That'll put a whole lot of hay in our storage lot for winter. We really could use some rain though. I'm watering the gardens and orchard and the pasture is pretty dry. But I hope it holds off until most of the hay has been baled up.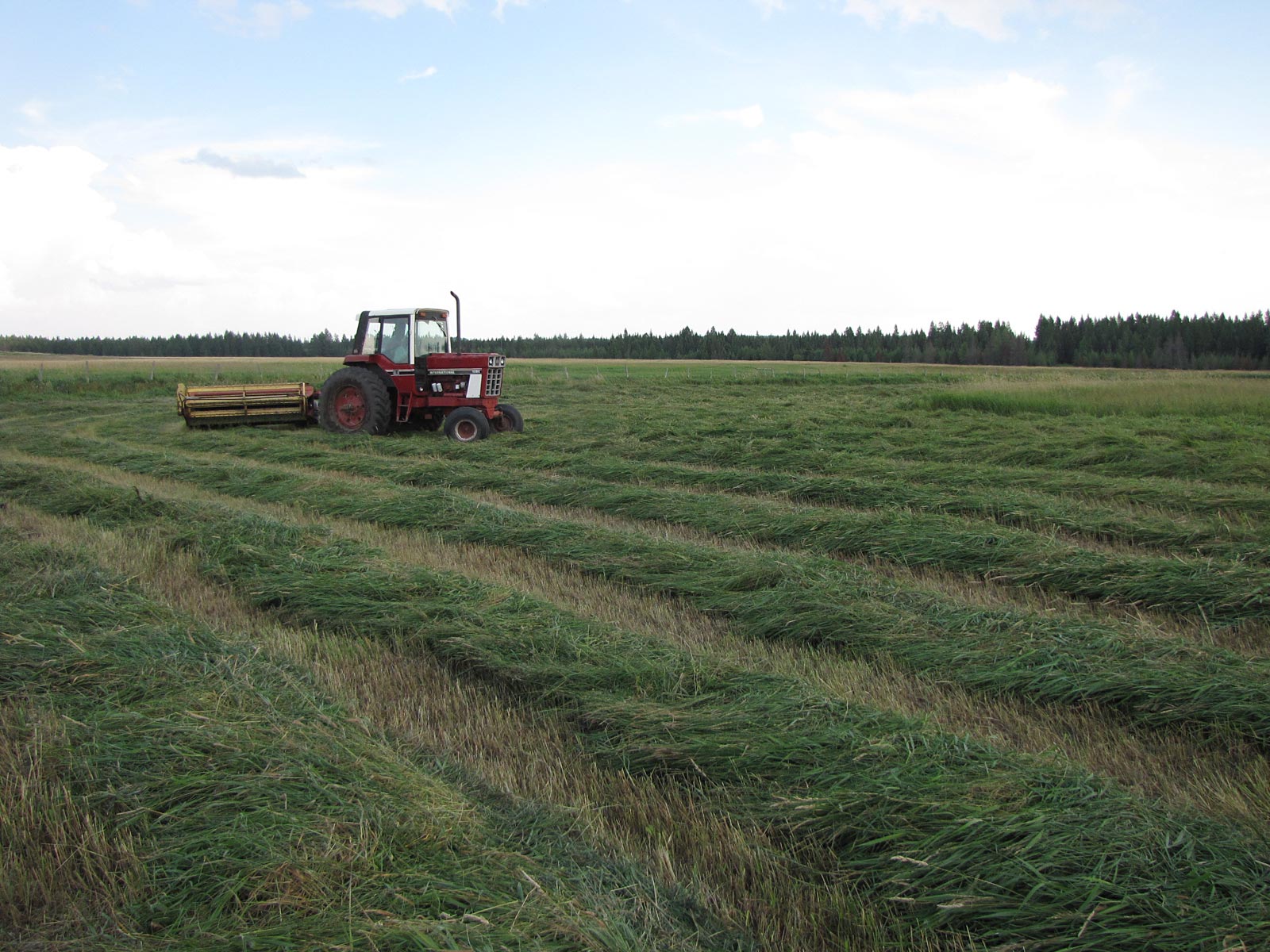 I'm sure missing our apprentice, Alisha. Working with someone so enthusiastic and fun makes work go by so fast!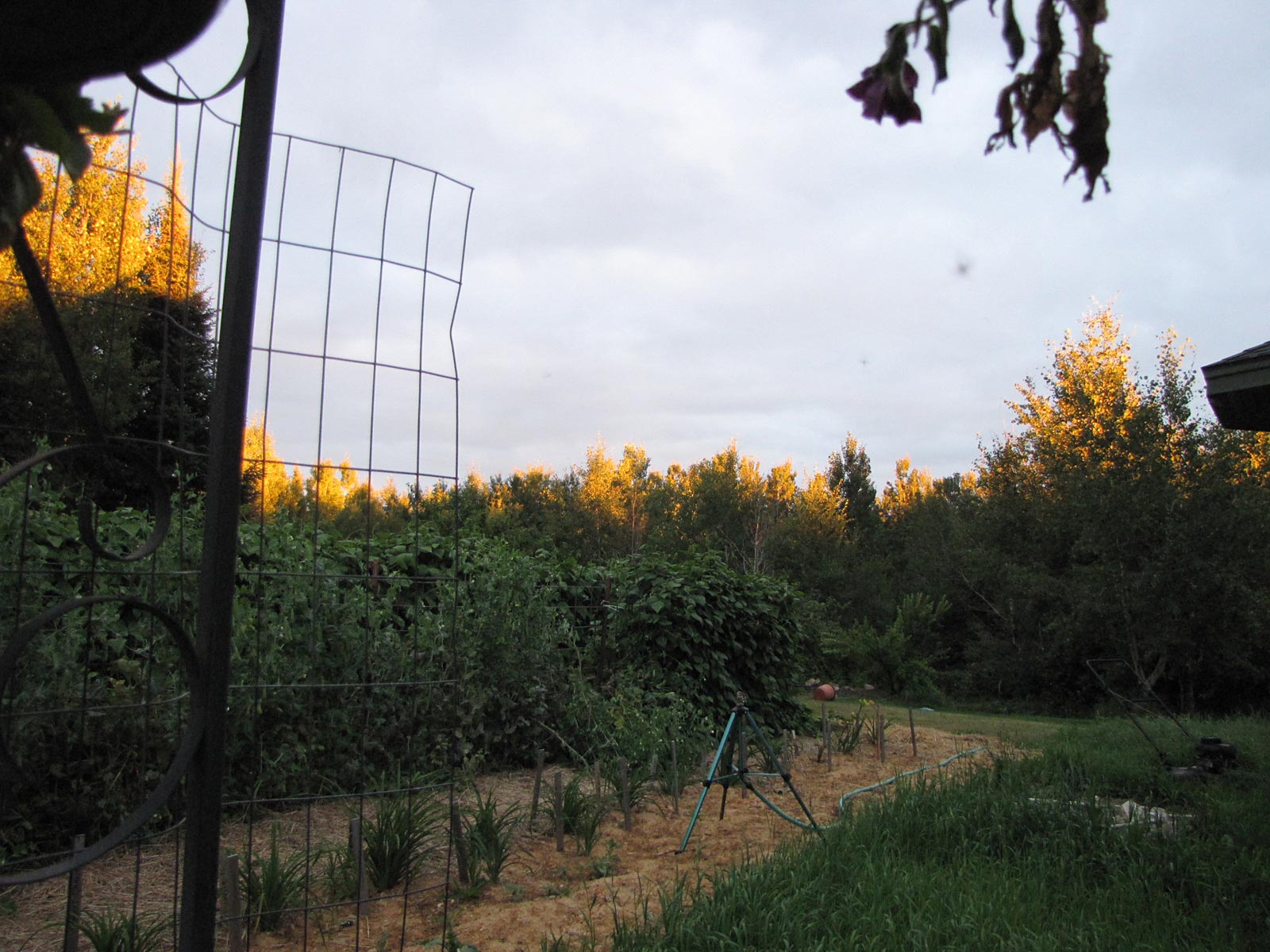 — Jackie