I just got an e-mail from Dave Duffy, the publisher of BHM saying his son, Sam, will be re-launching the print edition of the magazine. It will be the same as before with all the regular columns and writers, including me, Massad Ayoob, Patrice Lewis, Linda Gabris, and others. If you'd like more information on subscribing to the greatest self-reliance magazine in history, go to www.self-reliance.com.

Meanwhile, back on our homestead, Will and I are continuing to get ready for winter. Will continued working on the ditch and got the wiring in it up to the spot our new solar array will be located. He also decided to deepen the ditch and run a branch off of it so he could bury the insulated pipe which will eventually carry anti-freeze from our wood fired boiler to the house. We had several "conversations" about hooking up the boiler. Will is for it; I'm not so much. I prefer simple where he likes plumbing and wiring. I'm not educated on all those valves, pumps, etc. necessary for a boiler. It's real easy to toss logs into the wood stove. Oh well, the pipe is in and we're closer to hooking up the boiler. I'm sure it will keep the house more evenly warm during those cold nights without getting up to stuff more wood into the stove. (But I'll still love my wood stove!)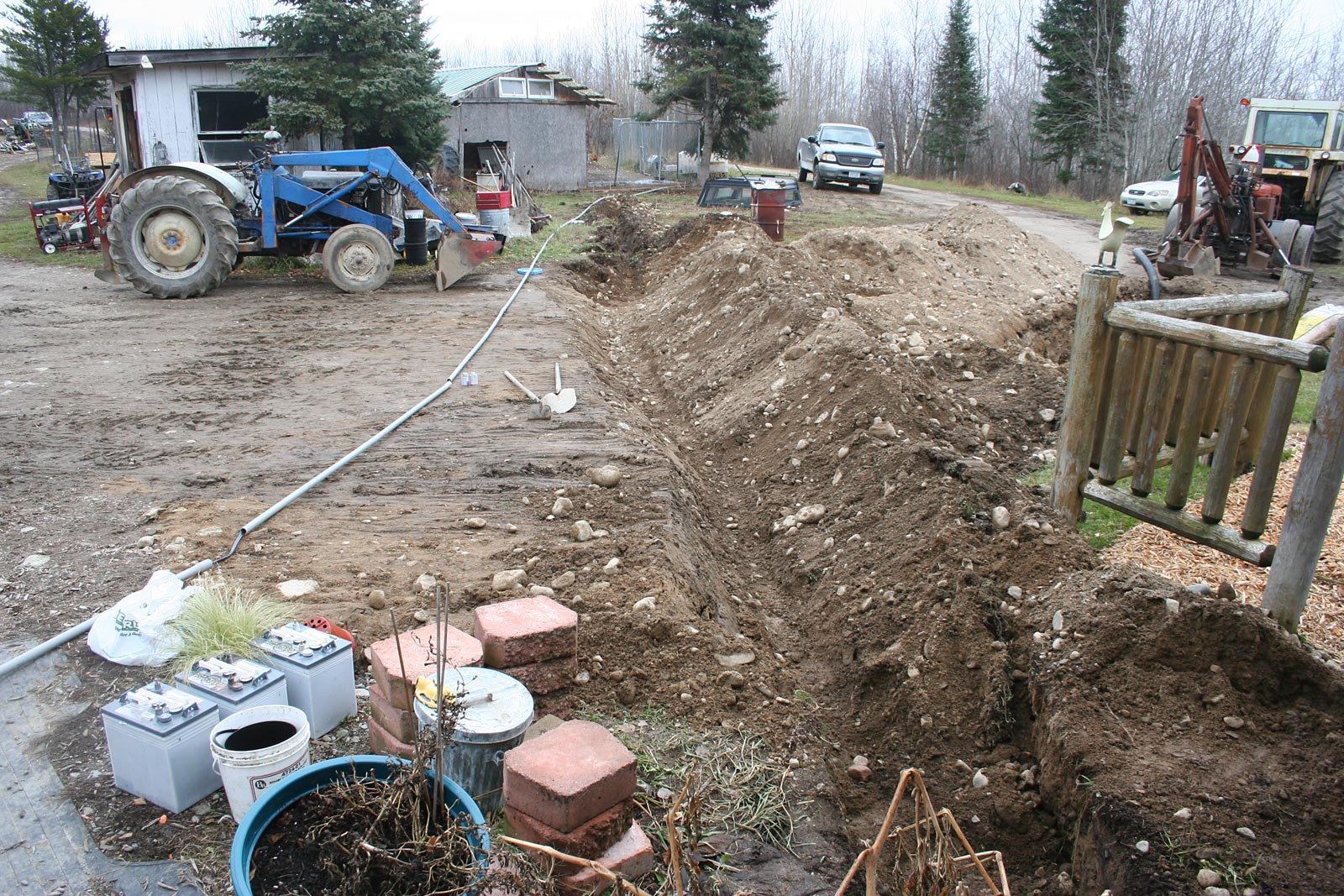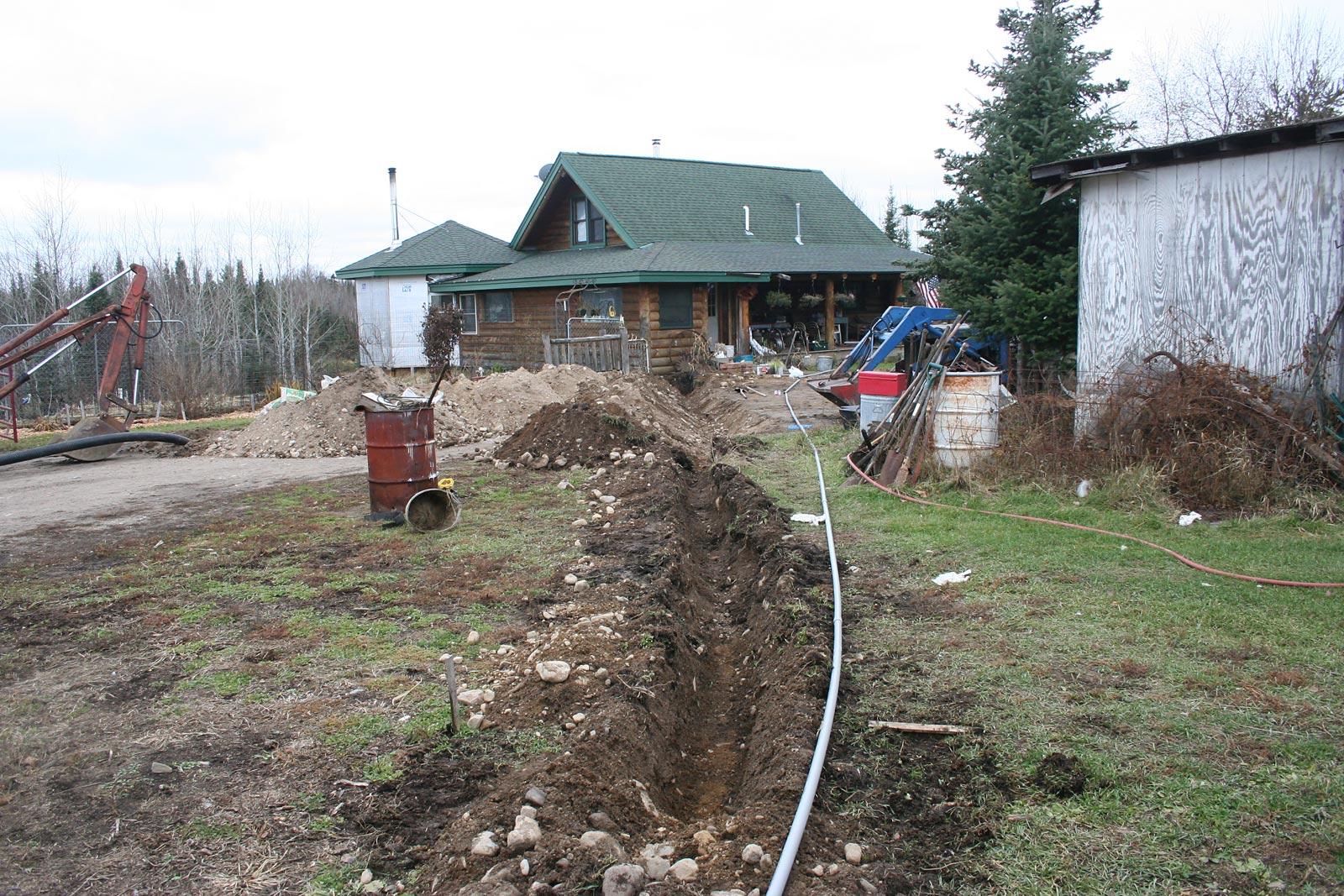 David told me there was another big truckload of throw-away shipping crates at his work. He hates to see them tossed in the over-sized roll-off and smashed to bits. We're talking about long 2×6 lumber, OSB, treated 4x4s and more. Not to mention all those new bolts which attach them together. So this morning I took his old Dodge beast of a pickup to Ziegler Cat and while David was on break, he jumped into a skid-steer and loaded that truck full! There were a couple of crates made of 2x6s and plywood, a huge pallet which included treated 4x4s and one inch lumber of hardwood, large pieces of ½-inch OSB, a huge crate made of 2x6s and 1-inch OSB and other usable lumber. We strapped it down with nylon ratchet straps and I headed home while he headed back to work. Wow, what a haul!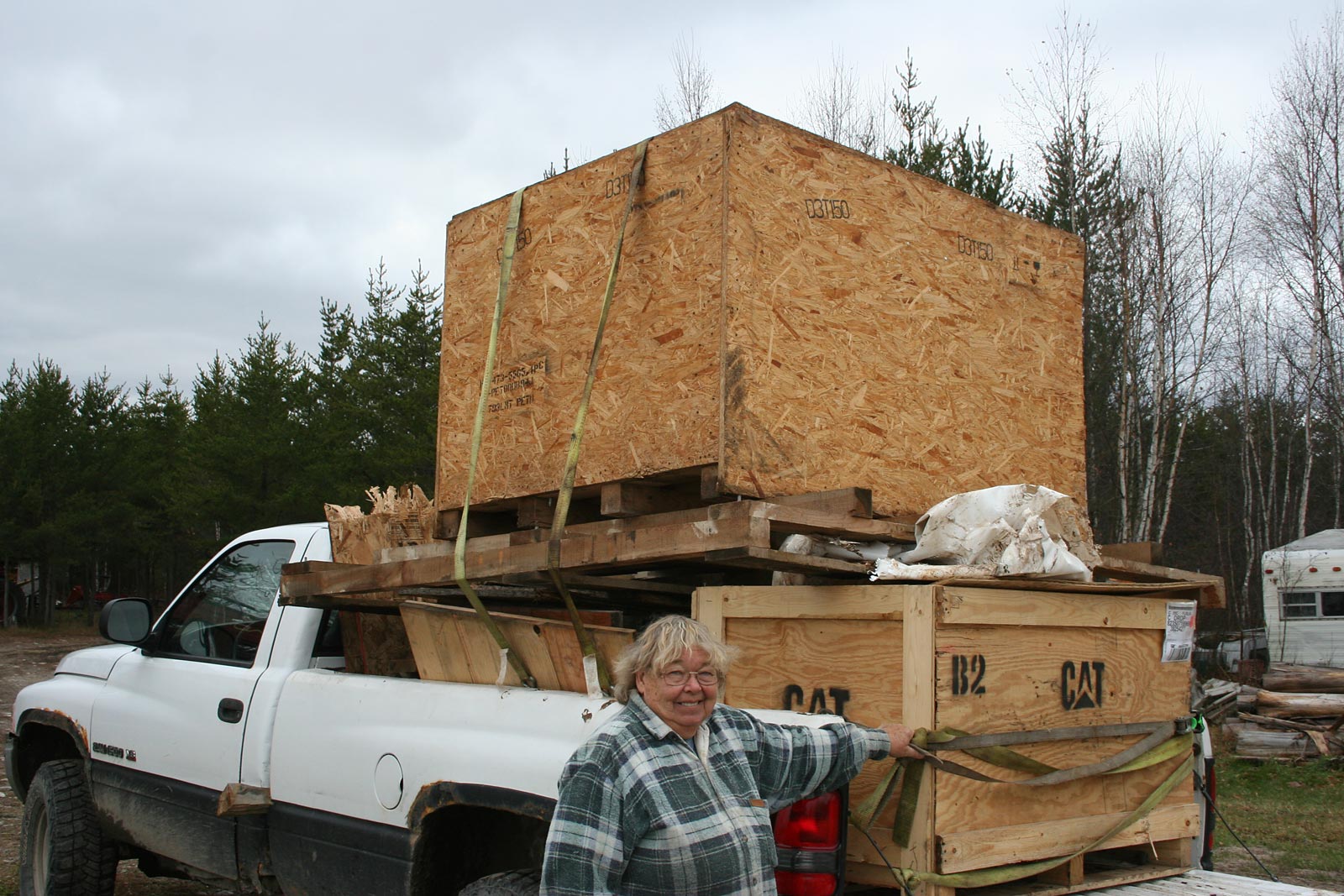 Well, I'm running out to pick a bucket of apples to make into more applesauce and apple juice before dark. Daylight savings time ends soon … but I do have a headlamp… — Jackie