We've had unseasonal cold but we're still pushing on, trying to get some projects finished before winter really hits in earnest. One of these projects is the concrete pad for the wood boiler. Will's been working on that boiler on and off for a couple of years, first using it to heat our old hot tub. Then it sprung multiple leaks which were fixed, one at a time until it became obvious the bottom was as thin as rusty lace. So he had a neighbor who does commercial welding weld on a new bottom half. Then, this fall, he dug a trench and laid insulated piping to the house. Then it got cold.
In between projects, Thanksgiving arrived! So on Wednesday, I cooked and baked — until I found my yeast had died. Luckily, I made so much to eat nobody missed the rolls but me. (First thing Friday, I ran to town for feed and also bought another pound of yeast.) I can't believe "preparedness Jackie" had that happen. I'm sure I have a jar of yeast in the freezer of either the fridge or in the main freezer, but at the time I couldn't find it. Bill and his family, Javid, David, and Ashley came up for our feast and I'll guarantee nobody went home hungry. We really enjoyed visiting afterward.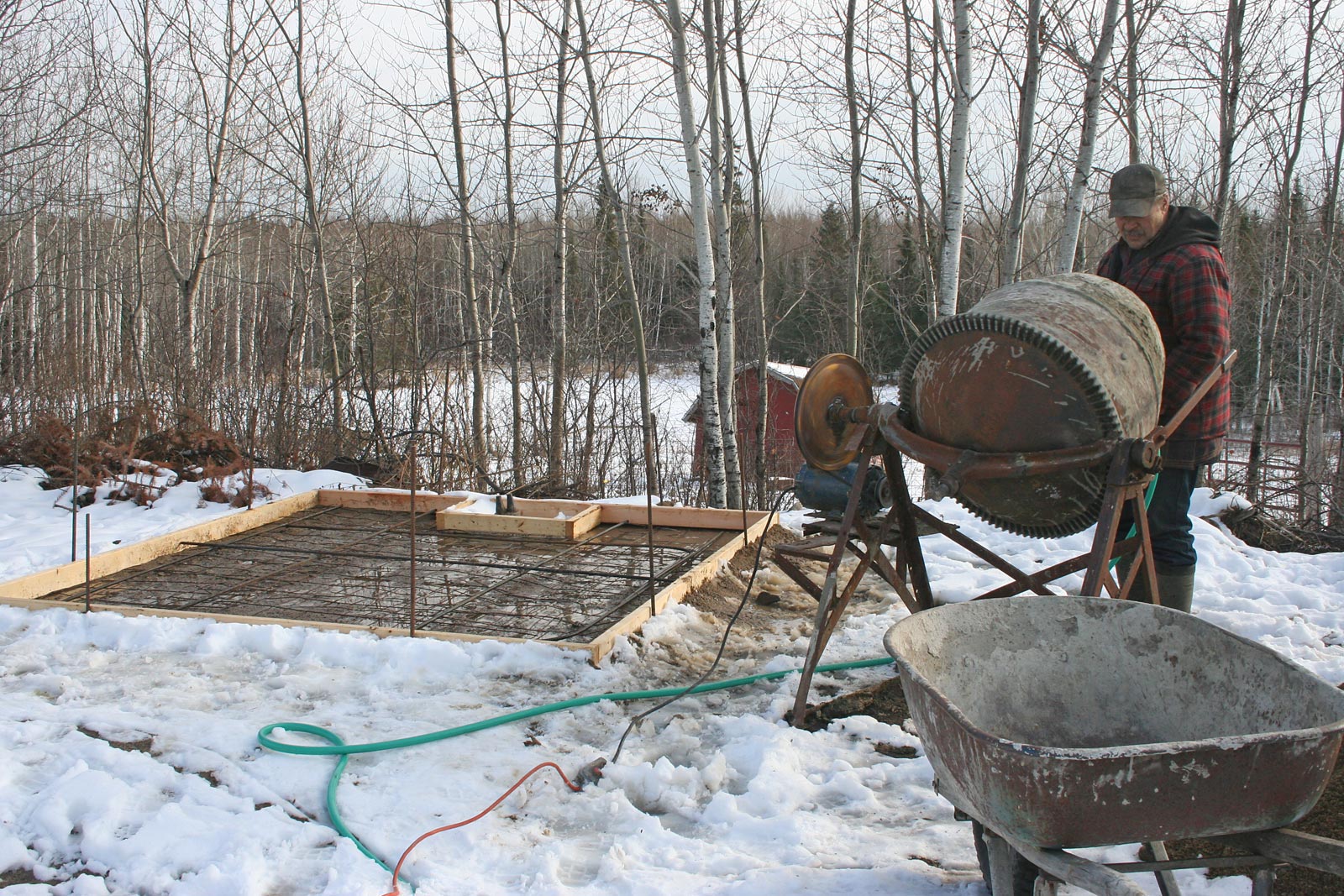 Luckily, it warmed up to 40 degrees so when I got back from town Friday, Will was set up to pour concrete into the forms he'd previously made. He ran a hose from the hot water faucet in the laundry room to the pad and soaked the frozen ground with many gallons of hot water in preparation to pouring. (We're on gravel so the water quickly passes down through the surface.)
Our old cement mixer was a God-send. As gravel and cement mixed I was kept busy running back and forth to the house to carry five-gallon buckets of warm water for the mix. (It would have been too hard to keep running back and forth, turning the hose on and off during mixing.) By evening, the pad was poured and Will and I spent a few minutes screeding it off nice and level. Then Will laid some insulation board on top, along with a couple of blankets. Luckily, it didn't freeze that night. Whew!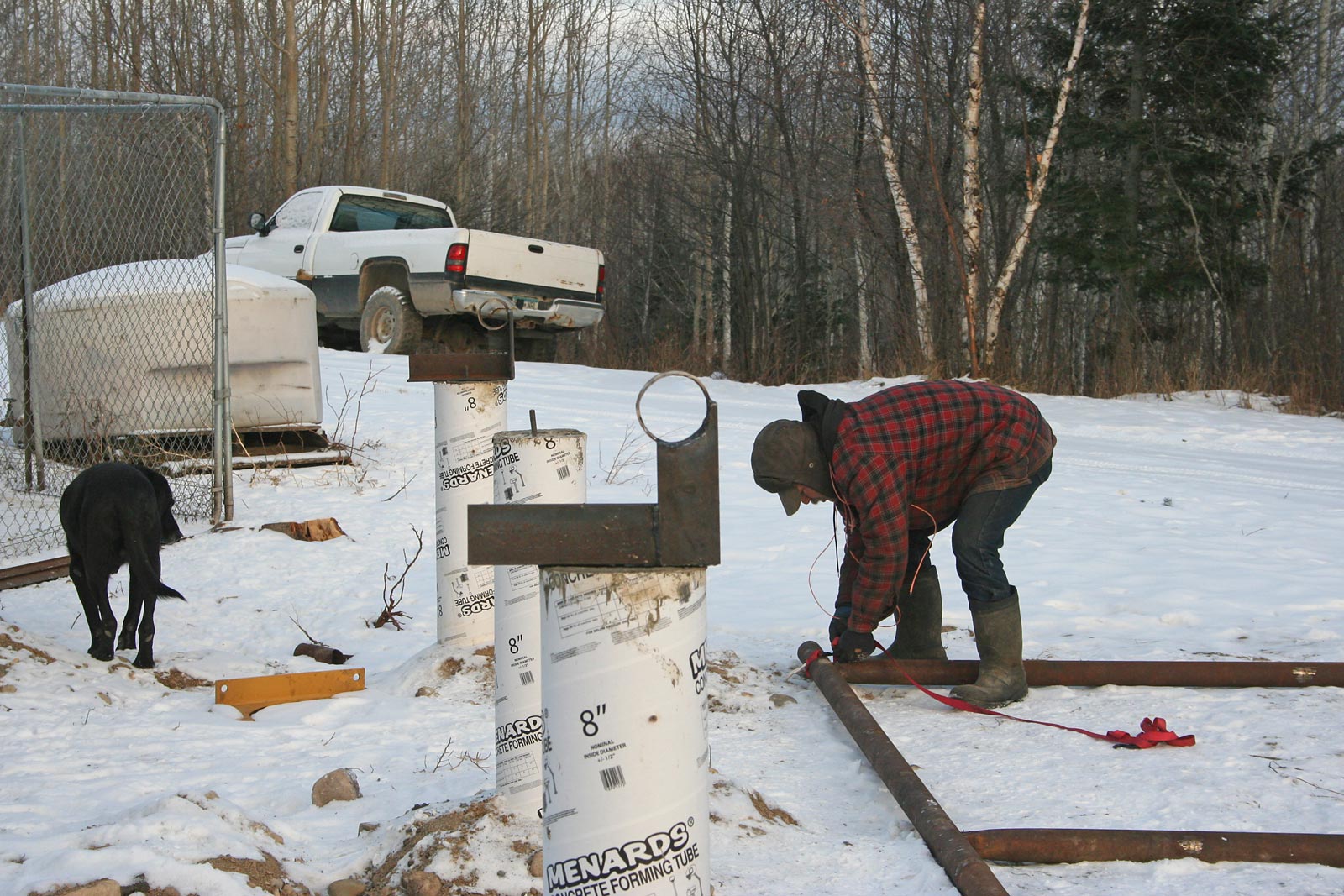 Now, with that job done, Will's back working on our rack for the new solar panels. Being built mostly out of "junk" steel from Will's "supply pile" down by the barn, it's much more sturdy than one you can buy.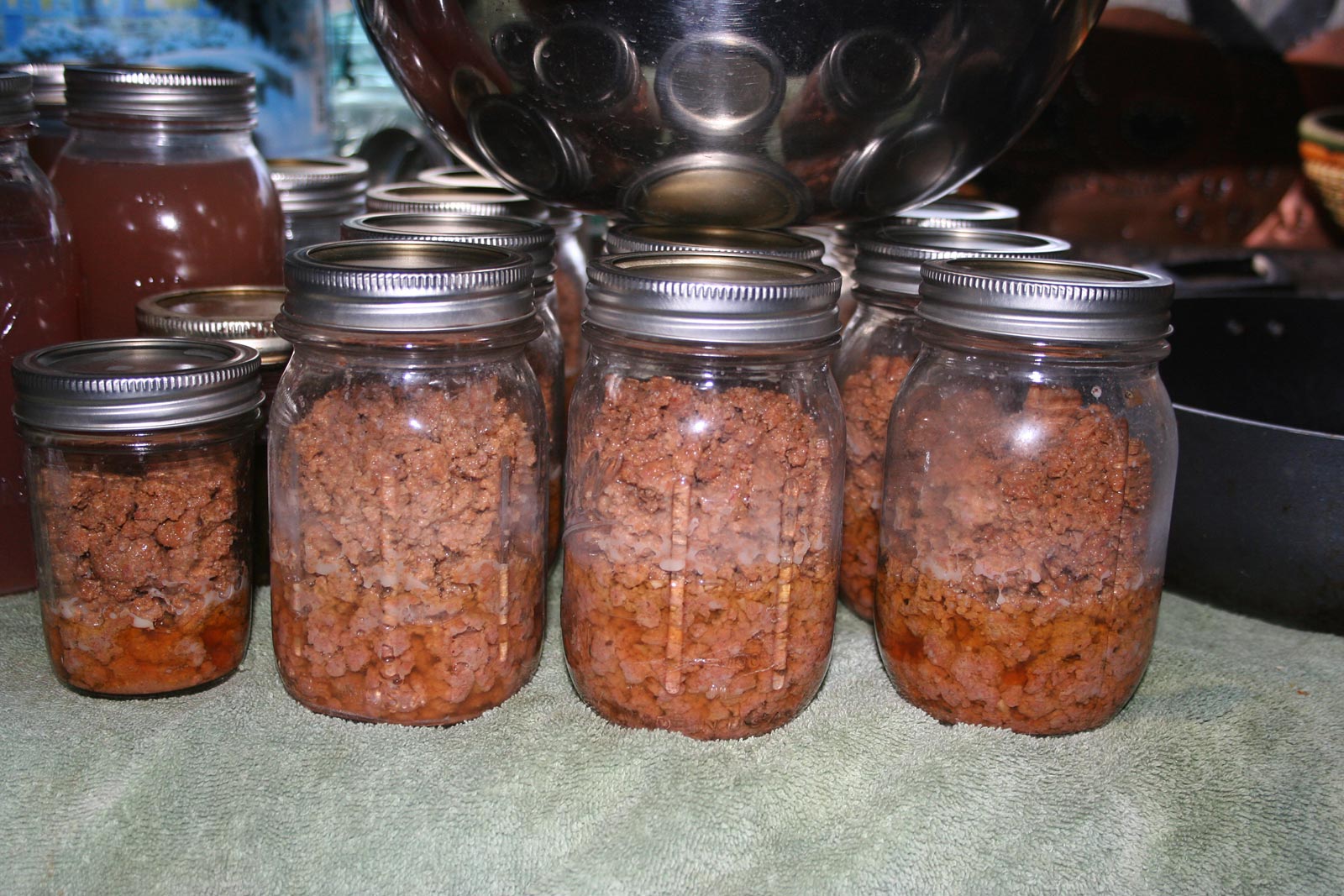 I've been canning like mad. We took the three steers in to butcher and will be bringing a big load of beef home soon. So not only did I can up the leftover Thanksgiving turkey but also the rest of our old ground beef. I've got another 10 pounds thawed out to make chili to can this afternoon. Wow, does it ever look nice and full in the pantry now! Yes, we are truly thankful.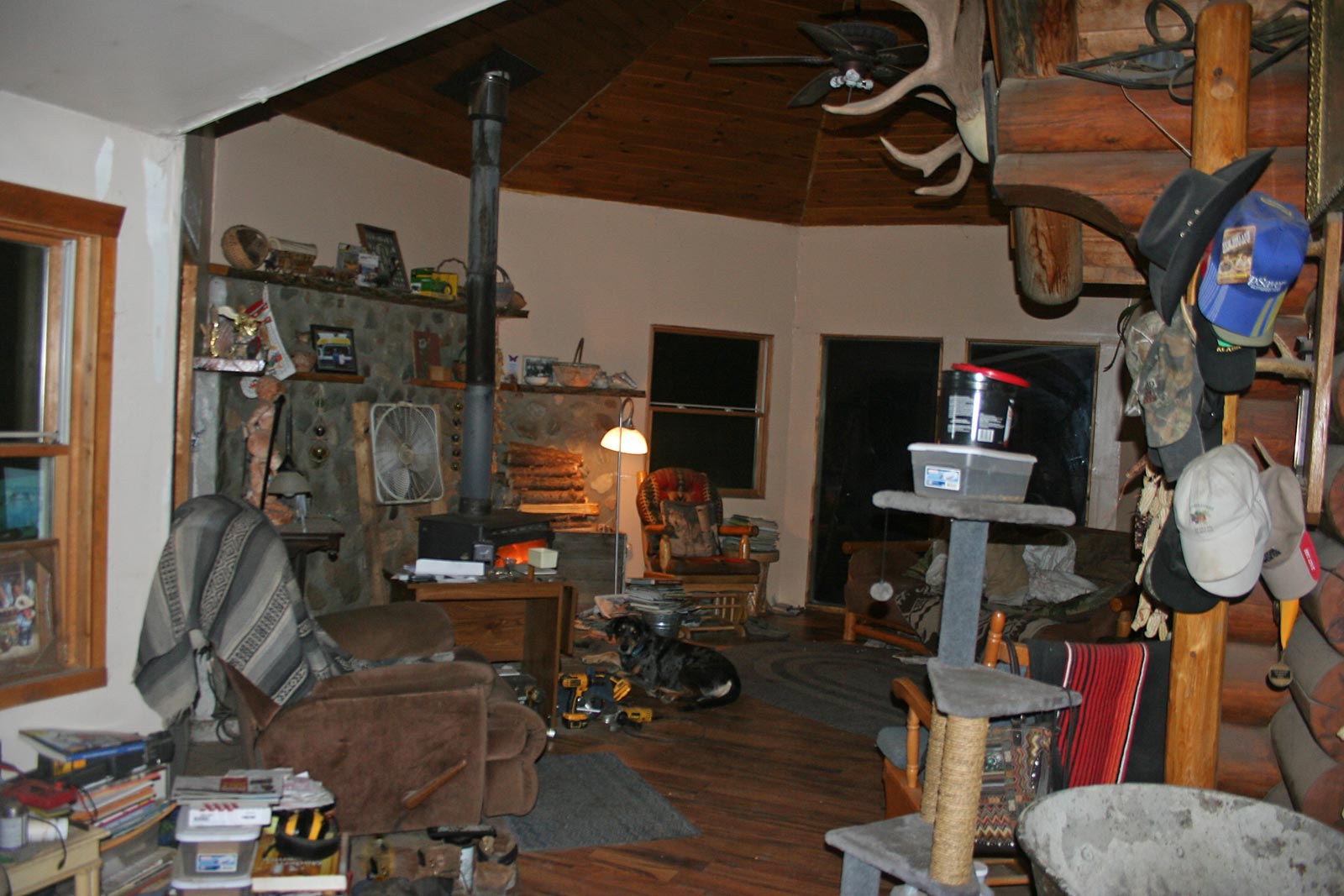 — Jackie