Our cold snap has snapped. Wonderful! With temperatures in the low 40's above zero, we were happy campers. Then on my way to the eye doctor for an exam, we made the end of the driveway in our Escape when it started over-heating. Will went out, checked things, and we let it cool down. Then we went back home, watching the heat gauge creep upward again. We hopped in our Ford pickup and just made the appointment. (Good news — no cataracts. Bad news — expensive glasses. I won't be going there again.) I mean, really, there were $350 frames! Needless to say I chose much cheaper ones but, wow.
Will thought it was the thermostat that had stuck on the Escape but after a closer exam, he found it was the water pump instead. He ordered a new one, put that one and a belt on, and pow! The new one crashed. Luckily it was under warranty so today we got another new one … which looks a lot different than the one we previously received. Hmmm. Maybe that's why it crashed? Anyway, Will has that to do sometime soon. Again. Not a nice job. Everything is so close in there.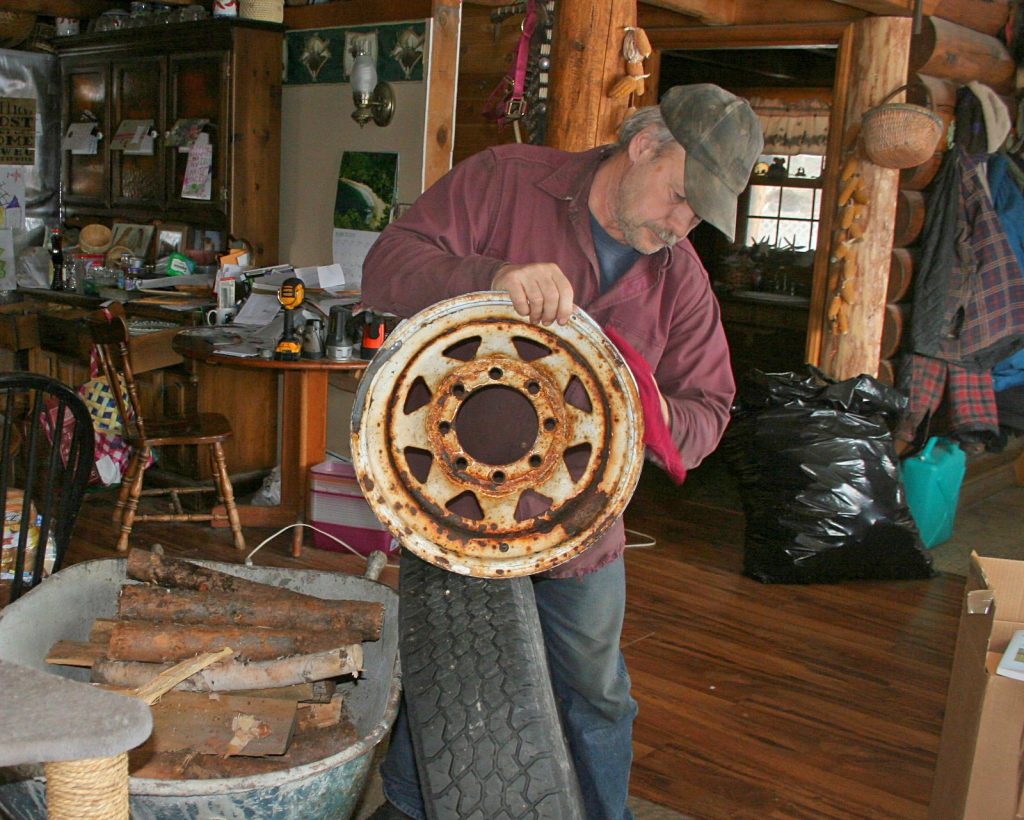 Then there was the problem of all that sudden thawing and rain, and not freezing at night. Our driveway became a foot of ice/slush pack, crumbling as it melted. So last night Will took the plow truck out and began plowing slush off the driveway. He made one complete trip, out and back. Then the front tire blew! It was dark so he parked the truck. It froze last night so we now have big, frozen ice balls all along the driveway with smaller ones in the middle. No cars will be driving our driveway soon. But Will had another tire and got to work putting it on the old rim. Hopefully sometime soon he can hit the drive again and remove the icebergs.
You know how I've always said not to put plastic covered seeds or seedlings in a sunny window? Well, I kind of did that myself. I put all our new pepper seedlings in the plastic greenhouse in our south-facing living room window. It was pretty cool and cloudy so I zipped up the front cover tight. Then the sun came out, and I didn't notice it. Yep, a third of them were fried and limp. I had to replant. So much for getting an early start for our hoop house plants… Well, that's homesteading — plenty of ups and downs. — Jackie