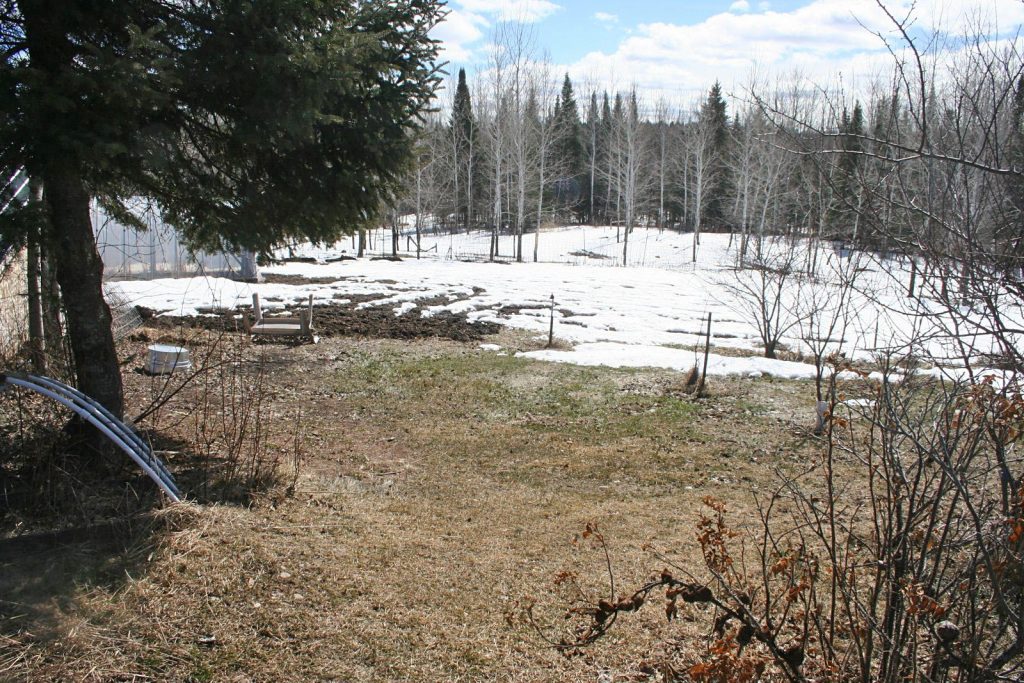 Today, for the first time, I was able to walk into the backyard and down toward the garden. Hooray! There was actually green grass after the snow had melted off. I checked my daylily beds, which look okay. The garlic bed also looked in order. Of course, it's too early for anything to be popping up yet but even seeing the beds seems like a minor miracle.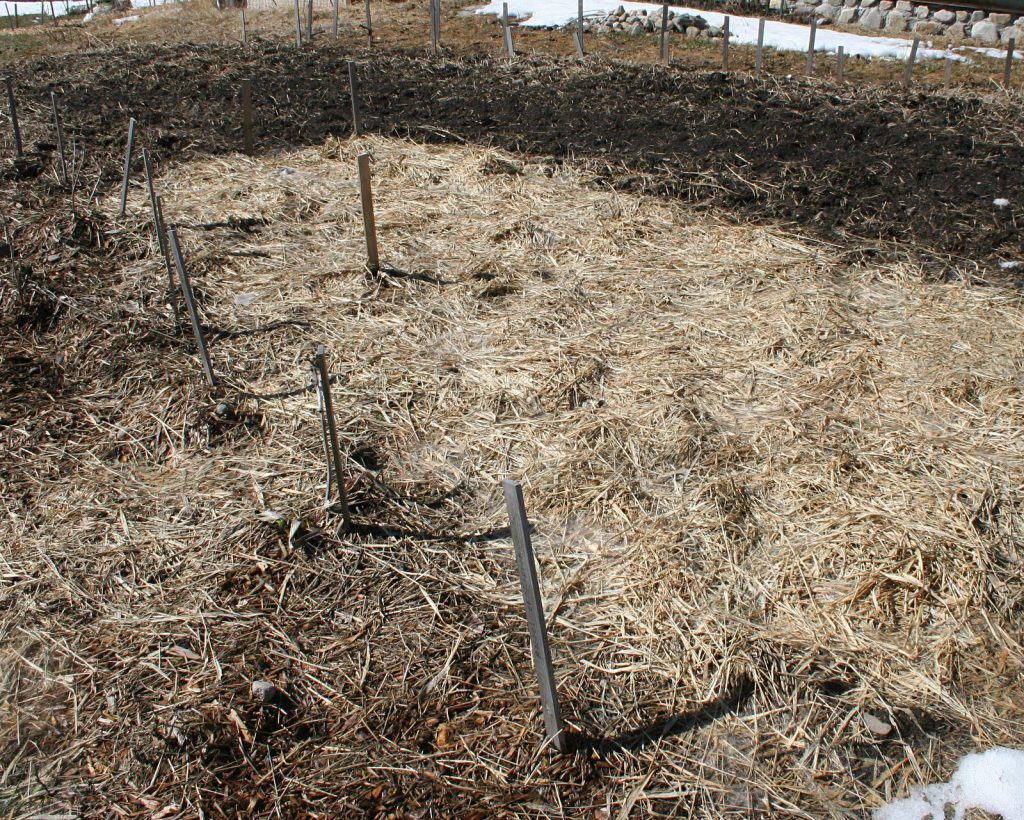 But when I looked at our Hansen's bush cherries and Nanking bush cherries I was less happy. Those darned voles had been hard at work under the snow. As the bush cherries don't have a single trunk, it's very hard to put protective screens around them to keep out the voles. And they chewed the heck out of parts of the various trunks. Will they survive? We're not sure at this point. Most weren't completely girdled so they may have a chance. Next fall, I'm making hardware corrals for all surviving bushes!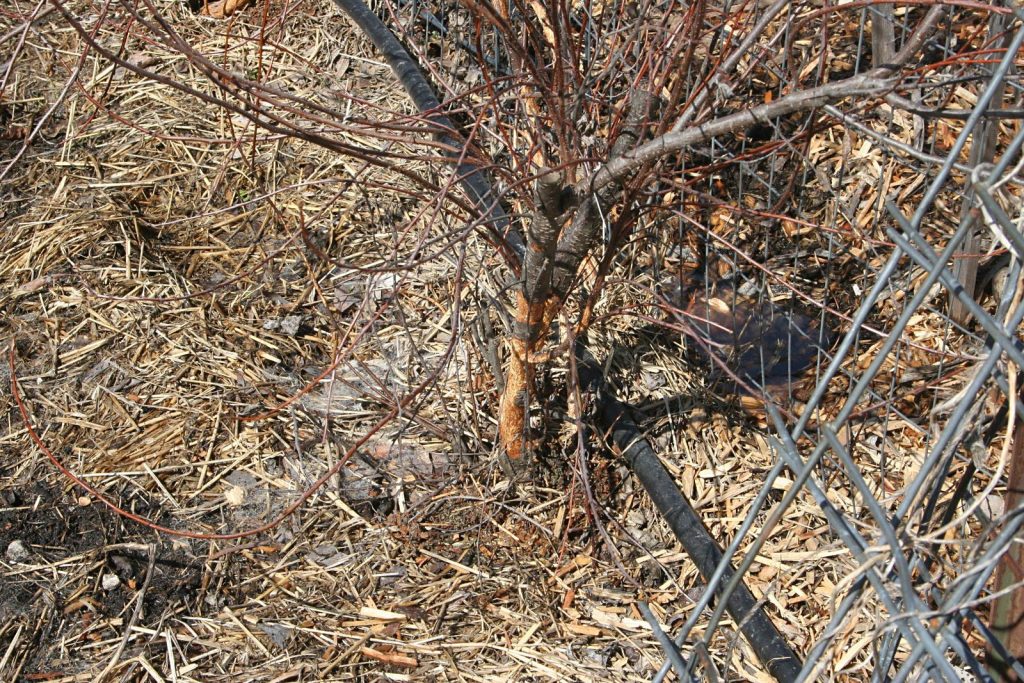 Will's been getting the sawmill ready to work. He's got plenty of lumber to cut for our barn, the new cow run-in shed for winter shelter, as well as lumber for David's cabin. As the snow's going away, David wants to get started as soon as he can on building. It's amazing how fast summer goes and winter comes again!
Meanwhile, I've been transplanting like mad. I've done two flats of various peppers and a flat of tomatoes so far. I'm glad I hung in there with the peppers I fried under the plastic. Many survived and look good. And the ones that died were replaced with more seeds that have now sprouted.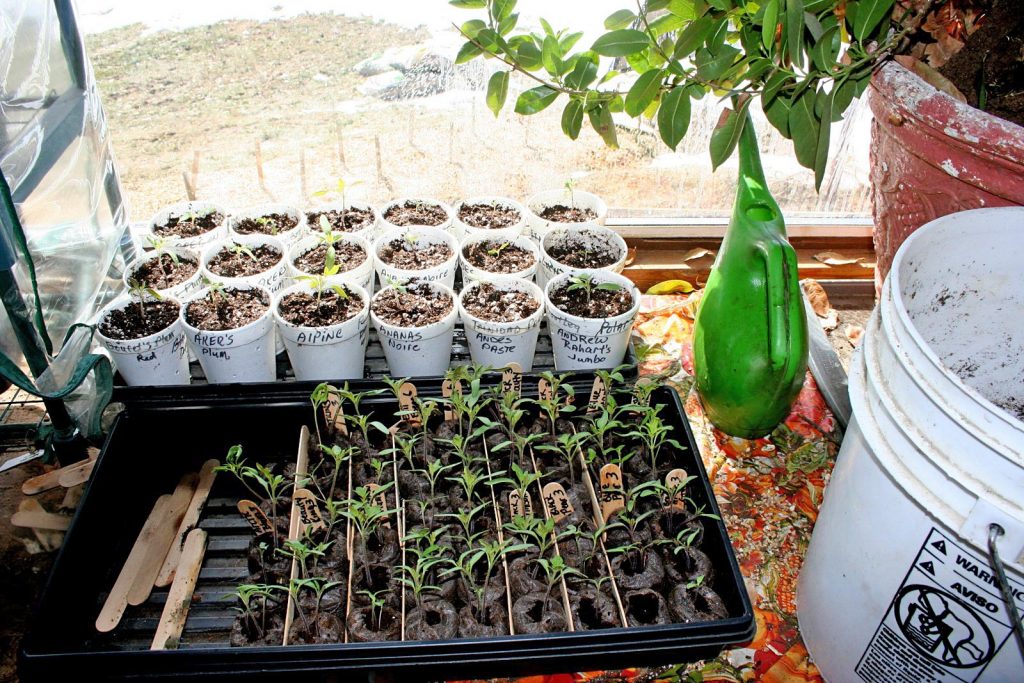 We're sure going to have a lot of tomatoes this year … many of them new varieties for us to trial. That's exciting as we always discover new favorites. — Jackie