Boy, were we bummed! Just when all the grass was showing in the yard and the cows were dancing with joy, we got a winter storm warning for our area. We had two days to get ready so we put out extra hay, fortified the barns and chicken coops, brought in more firewood, and crossed our fingers that it wouldn't actually come. We woke up to no snow on Thursday when it was supposed to arrive. Okay, so far, so good. But then it started to snow and I mean snow! Holy cow, we got an inch an hour all day.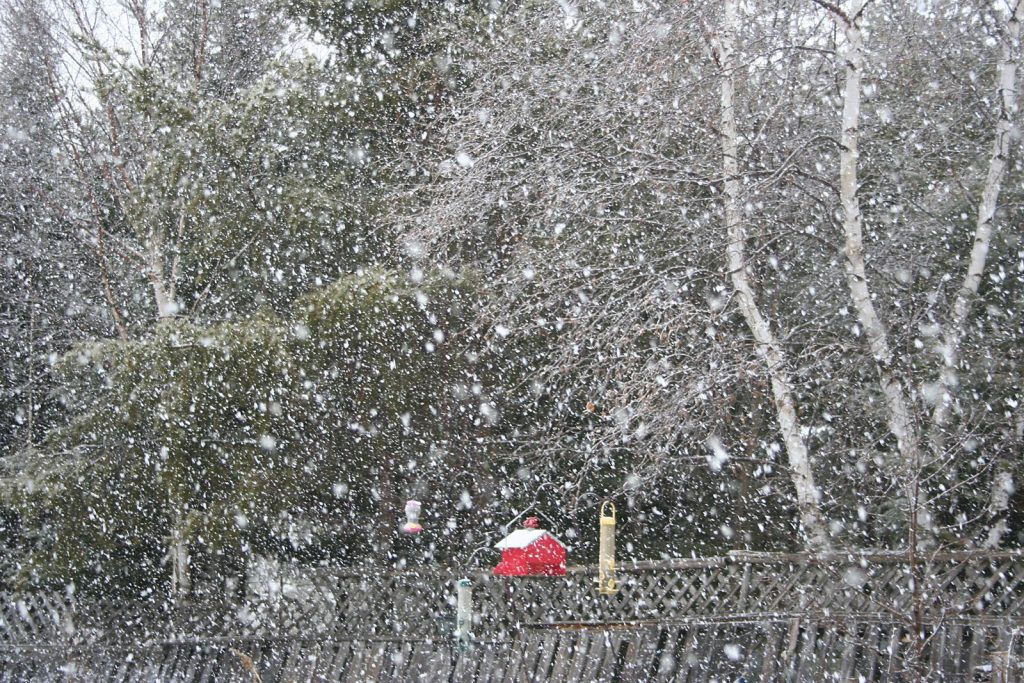 David made it to work on Friday morning — in his Ford Fusion — on unplowed roads. But Ashley, who left later, only made it two miles before turning back as the roads were nearly impassable. Finally, the County plows came out and the snow stopped. So Will plowed our driveway. He plowed carefully, as the ground under the snow was not frozen. He turned up some snowballs as large as a car that swung the plow truck sideways!
But then it warmed up and finally the sun came out this past weekend and the temps got up into the forties. So the snow is going fast, but boy, what a sloppy mess. I can't wait for it to go so I can get to work on my flower beds, which didn't get care last year and sadly need it. Our wonderful apprentice, Alisha, fixed up two of the daylily beds real nice and after she left, I got the one by the fish ponds done. But the front beds by the house are pretty sad.
I did see a robin the other day, from a distance. But I knew it was a robin by the hop, hop, stop, hop, hop, stop way he was moving. Yea! And I also saw a Sandhill Crane flying up our creek.
As the weather is beginning to warm up, David is starting to work on his cabin again. He managed to move everything out of the storage building he was renting so he'll be saving $70 a month. He did have an unpleasant discovery; due to the heavy snow on his cabin's roof, the roof had spread the walls upstairs out about 3 inches. So he and Will spent Saturday afternoon jacking the rafters back up into place while using come-alongs and ratchet straps to snug the walls back into plumb.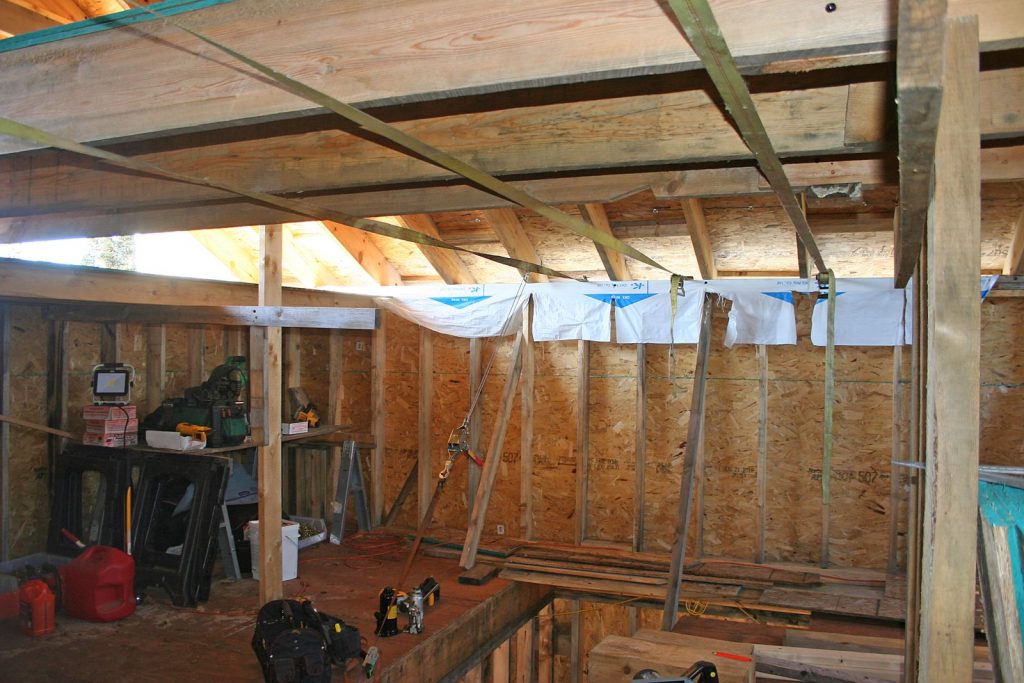 Once that was done, they worked at determining just where the ceiling would be and measured for collar ties which will span the inverted V of the rafters, preventing any future spreading. Unfortunately, David needs some 14-foot 2x6s and has to go to the lumber yard as we don't have any more longer logs from which to cut them on our sawmill. But the weather's cooperating and he should be able to pick them up tonight. Then progress will continue.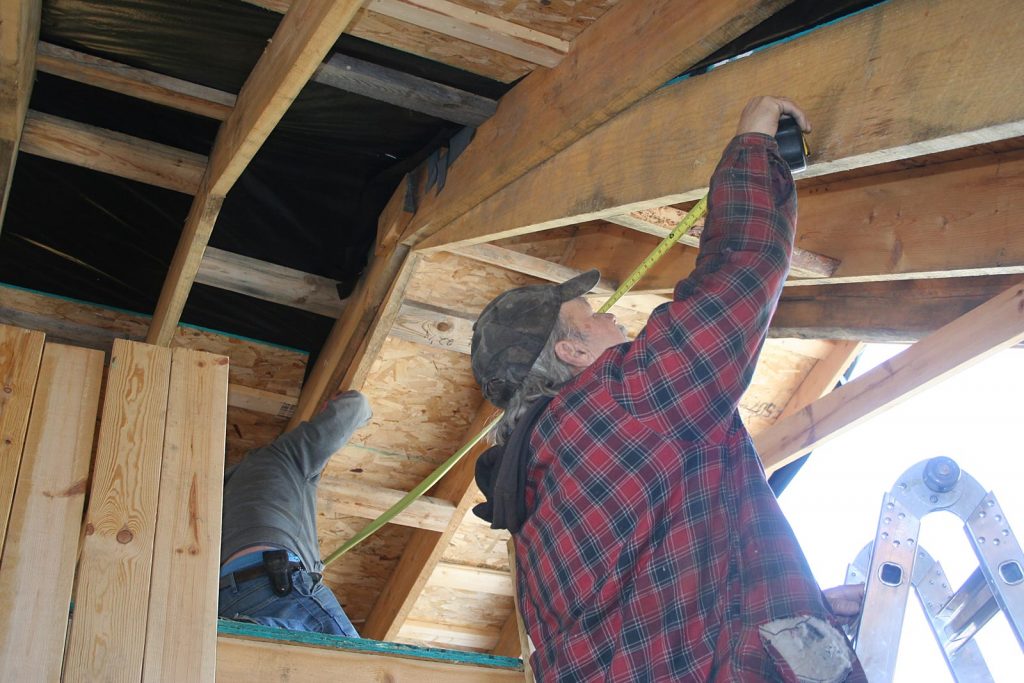 We're trying hard to come up with the down payment for the 40 acres next to the 40 David's cabin is on. There are quite a few nearly virgin pines on it and we'd sure hate to have someone else buy it and log those majestic trees off! That would be a sin. Some are almost large enough Will and I can't reach around. We're set to close next week so are digging into our piggy banks like mad! Pray for us, okay? — Jackie