I've been busy cleaning out my raspberry-choked flower beds in the front yard, getting ready to renew them. Around here, wild raspberries are among the worst of weeds, spreading by underground rhizomes, popping up everywhere. Although we do love the berries, I don't want them in my flower beds. No thank you! The weather was nice, warm, and sunny so work went pleasantly.
On Saturday I went to the Giants Ridge Lodge in Biwabik, MN, as the guest speaker at the Minnesota State 8th District Horticultural Society meeting. I talked about heirloom seeds and seed saving to a big group of very interested listeners. We met a lot of people who were as passionate about gardening as we were, so the day was fun.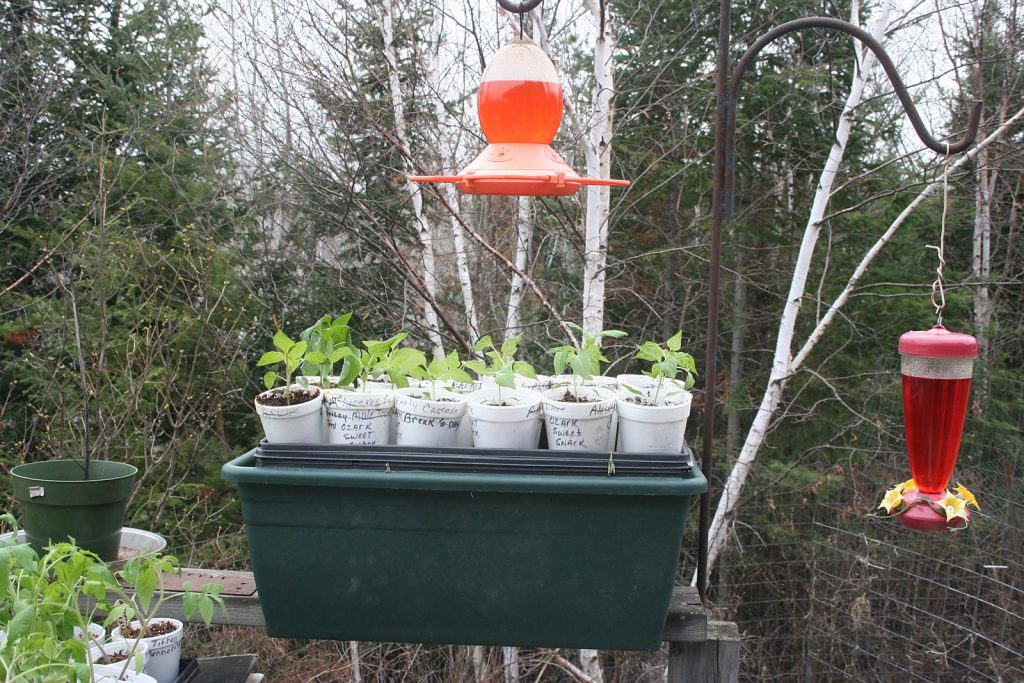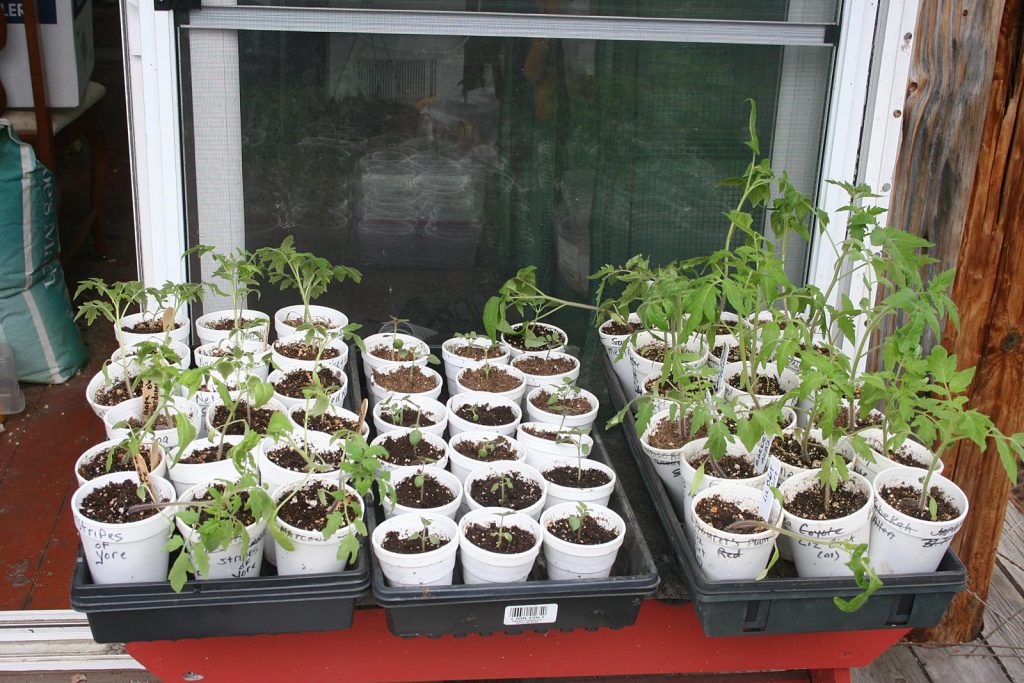 But on Sunday, I opened my eyes to SNOW on the ground and coming down heavily. Then I pulled the covers over my head with a groan. Winter was back! We did chores and other necessary tasks outside and found plenty to do inside. Luckily, the snow melted and the rain came instead. It's still cloudy and rainy but luckily, I've been able to continue carrying out hundreds of tomato, pepper, and flower plants to our deck on warmer days without much wind, to begin hardening them off. This makes the plants sturdier and slows down the super-fast, leggy growth they get when only experiencing nice indoor temperatures and no wind or sun. I can already see a difference in the plants. (Now if the sun will only come out again…) Our garlic was coming up so nicely through the winter mulch. Then it got snowed on heavily, but that didn't phase it. The garlic is still growing and very happy.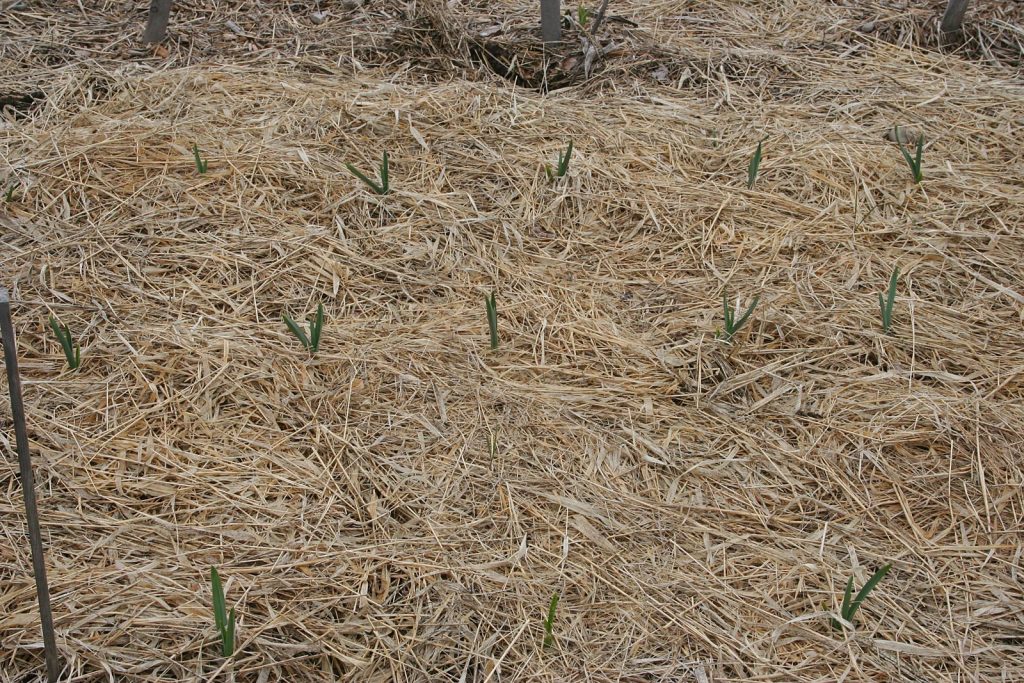 — Jackie