We were so happy to see Alisha drive up Monday evening. David, Ashley, Will, and I were all waiting anxiously for her to arrive and couldn't wait to have her see everything from the new pullets to the flower beds getting ready to bloom which she had cleaned and mulched so well. What a fun reunion.
Will had tilled our main garden by the house and as we rotate our crops yearly, he and David had moved both our hoop houses onto fresh ground. We can't get over how wonderful the soil looks in the garden. We can still remember how it was from the beginning, with sand and rocks everywhere — big rocks! So if you should be thinking "Well, I could grow a nice garden if I had soil like theirs," just read my book Starting Over for a glimpse at how it used to be.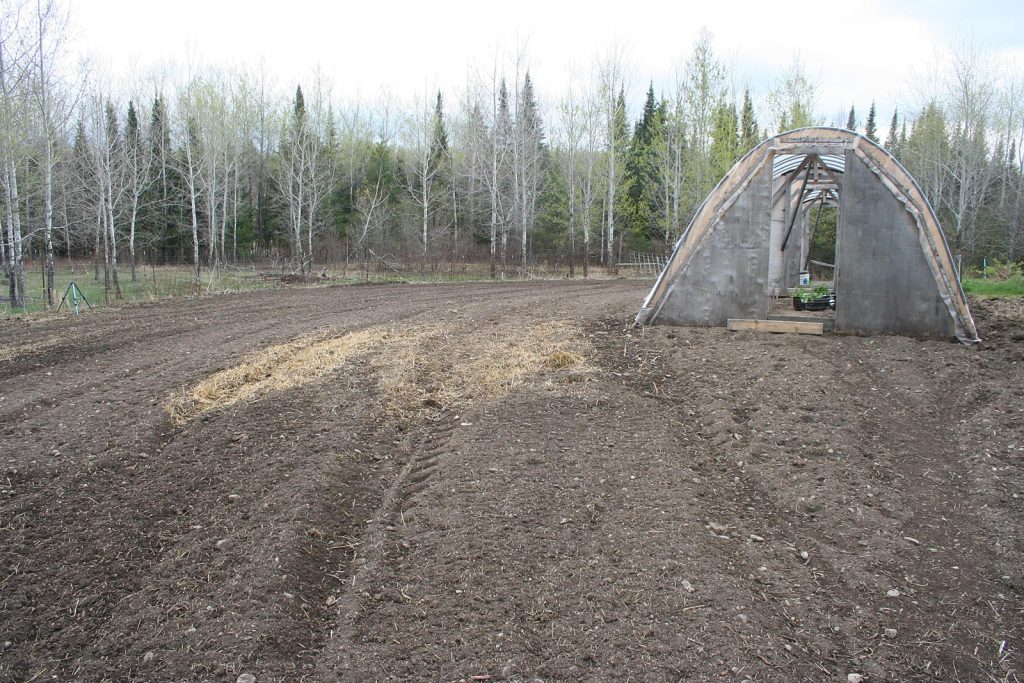 Yesterday Alisha and I planted peppers in both hoop houses then when Will was setting out big round bales for the cows, he waved Alisha up onto the big Oliver to try her hand at tractor driving. I'll admit that Oliver is intimidating. But she was game, and before long was getting the hang of it, bringing the horses a bale with Will sitting on the fender, holding on well — just in case.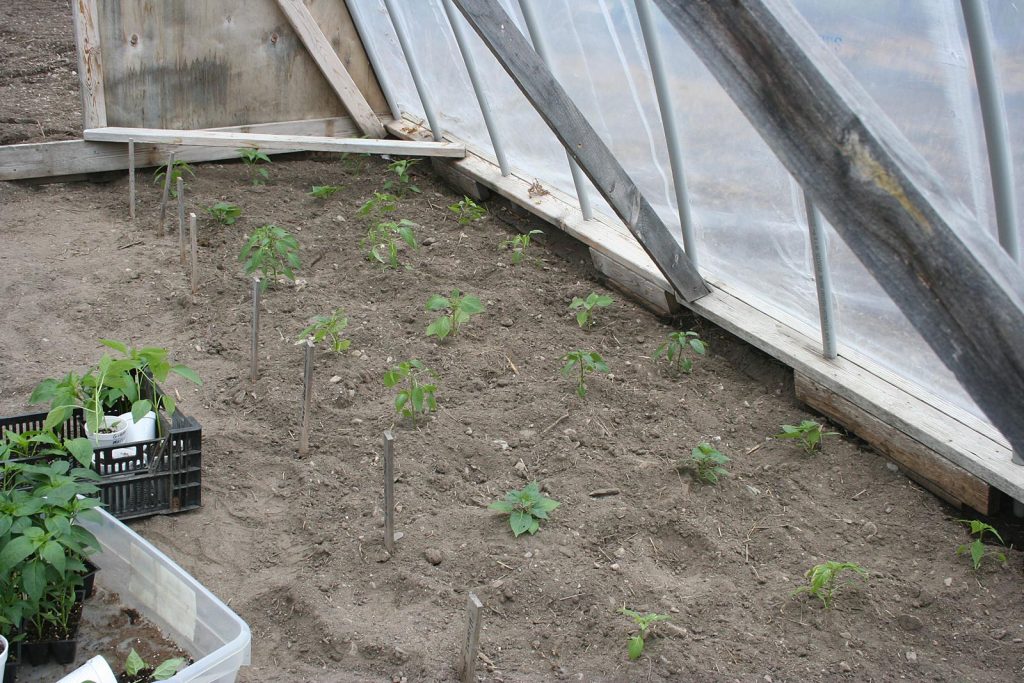 Then he decided to till the North garden as it is fairly dry and all of the other gardens were all tilled up nicely. So Alisha went along on the four wheeler and before long was up on the Ford, tilling garden. She was so happy to be learning how to drive different tractors as she'd only driven her grandfather's John Deere in the past and every tractor is really different from the others.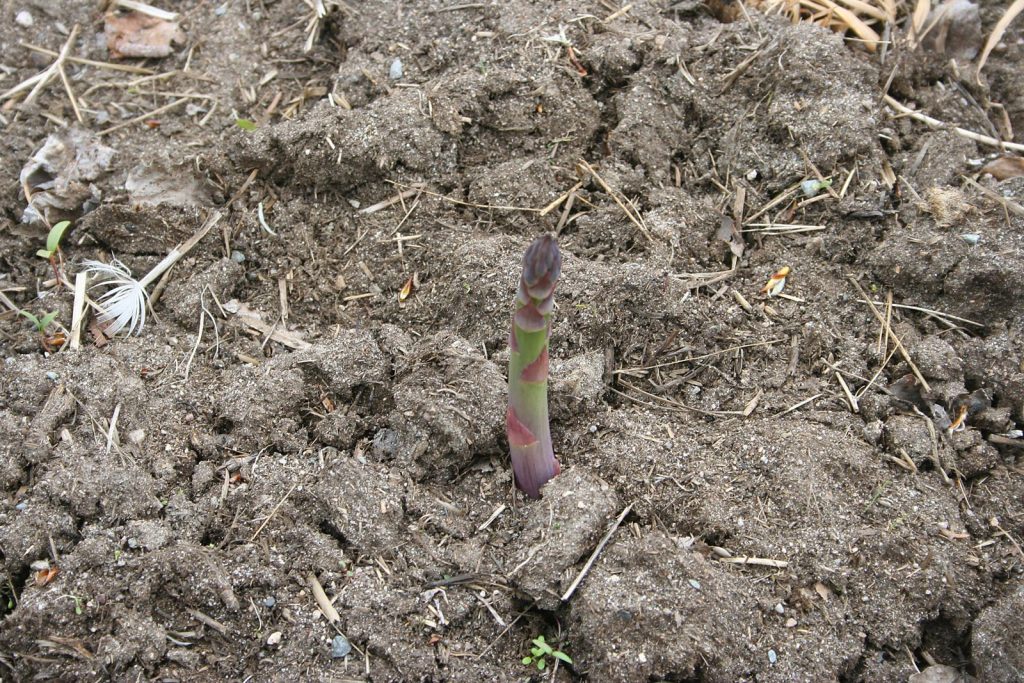 Our asparagus is coming up great. Last fall Will spread six inches of rotted manure on all the beds as they hadn't been fertilized in a few years. And boy, do they like that! The asparagus is big, fat, and purple. What nice spears! We'll be having fresh asparagus for dinner this week and probably a rhubarb pie to go along with it as the rhubarb is beautiful too. — Jackie