Saturday, Will and our wonderful apprentice, Alisha, cut lumber and finished the board and batten siding on our new barn. Alisha learned to use Will's pneumatic air gun to drive the nails. She used David's 20 volt, battery-powered nail gun last year on his cabin and Will's is even heavier. But she was soon nailing like a pro.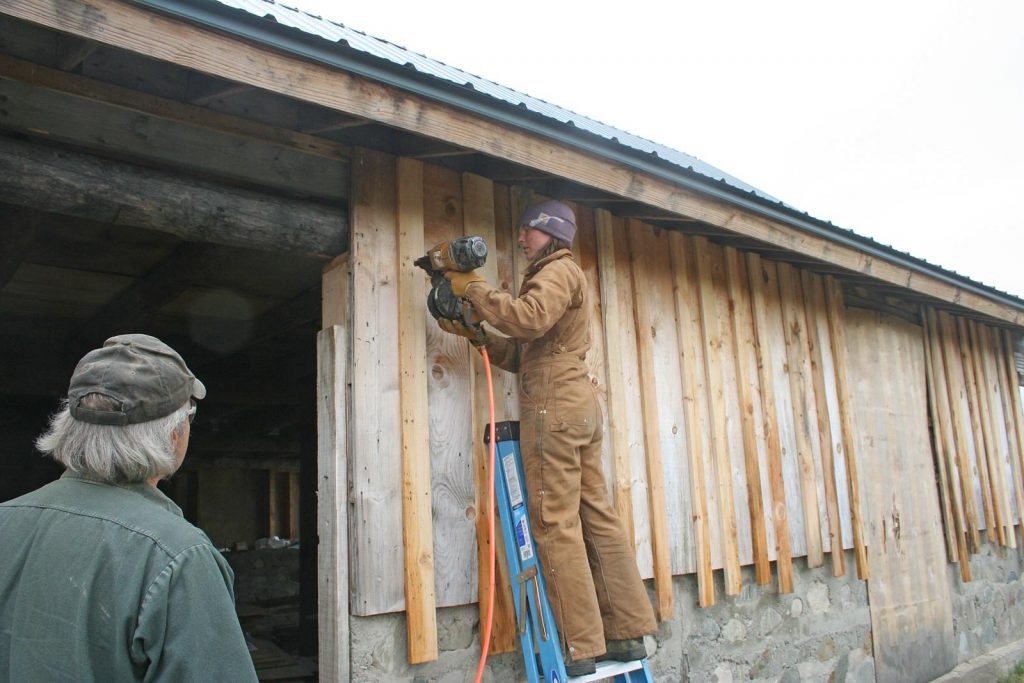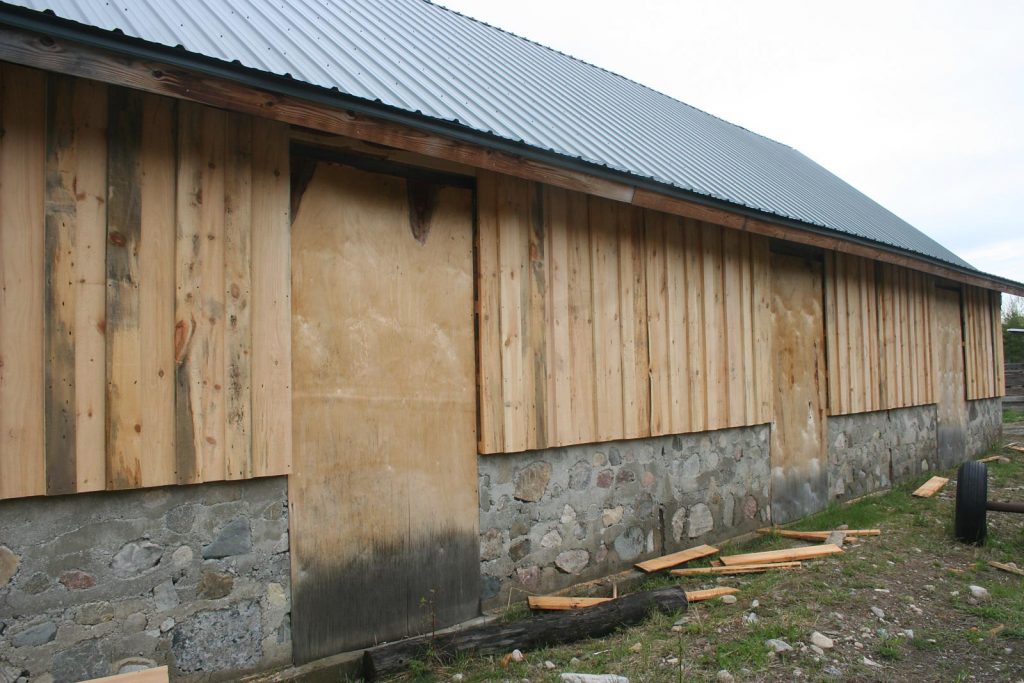 Saturday evening, my oldest son, Bill, drove up with his truck camper and flatbed trailer. He was going to take home one of the big, heavy, plywood shipping crates David gets at no cost from work. (It's going to be a not-so-high tree house/deer stand in Bill's woods.) Unfortunately, his wife had to work so it was just Bill and the kids.
On Sunday, the sun was shining and it was nice and warm. So we "girls" set out to plant tomatoes in the main garden and put Wall O' Water plant protectors over them. Granddaughter, Ava, was right in there helping and soon hopped out of her sandals as did Ashley and Alisha as the soft garden soil was soon a sea of mud from the hose which was filling the Walls. Everyone had a great time "playing in the mud" and joking about there being cow poop in that mud because of all the composted manure Will had previously spread on the garden. We got more than 30 plants in and protected before it started to get dark and too cool for bare, muddy feet.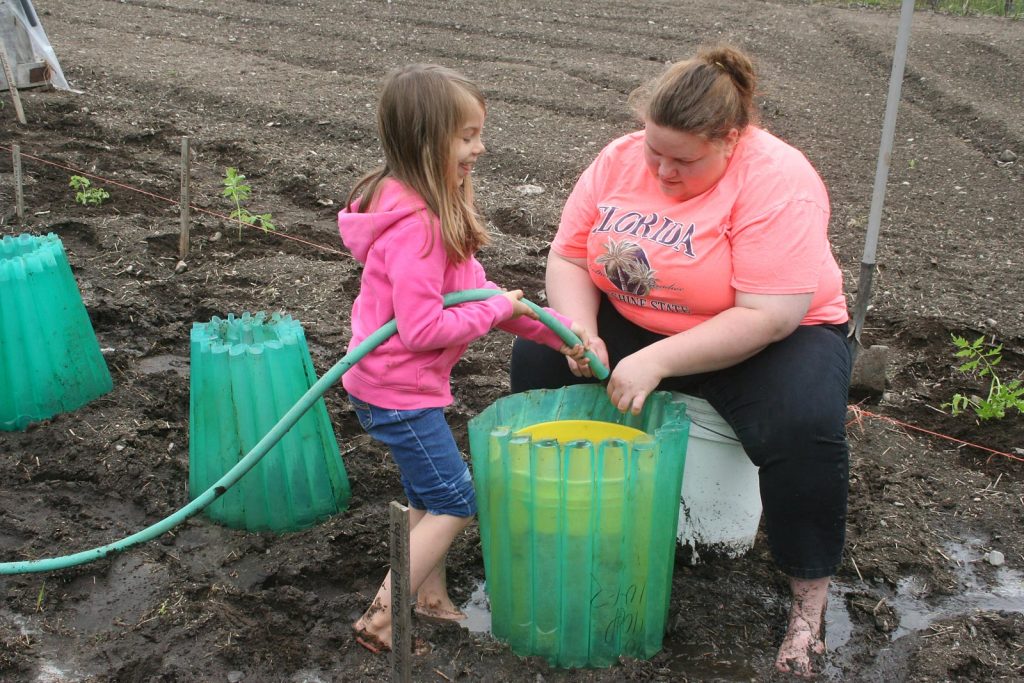 Meanwhile, David and Bill, with helper Mason, began framing the inside upstairs walls of David's cabin. When we went over to check on the progress, we were surprised to find both of the bathroom walls finished and ready for sheeting. Very nice!
That night it started misting but we went ahead with our plans for a bonfire complete with marshmallows and S'mores. Then Ava read us a book so we could all go to sleep.
In the morning it was cold and raining off and on, but between rains, Ava got to shoot her new BB gun with lots of safety advice from Dad, David, and Mason. She never missed the target and scored twice on the bullseye. Atta girl! (Grandson Mason, 11, has already graduated to a rifle and went deer hunting with Dad last fall. Unfortunately, they didn't see a buck, but it was still a great hunt.) As the kids had school on Tuesday, Will loaded Bill's box with the Oliver and pallet forks and they headed home. After they'd gone, David and I worked some more on framing the walk-in closet/laundry room upstairs and got one long wall finished before dark. Yea!!! We're making great progress.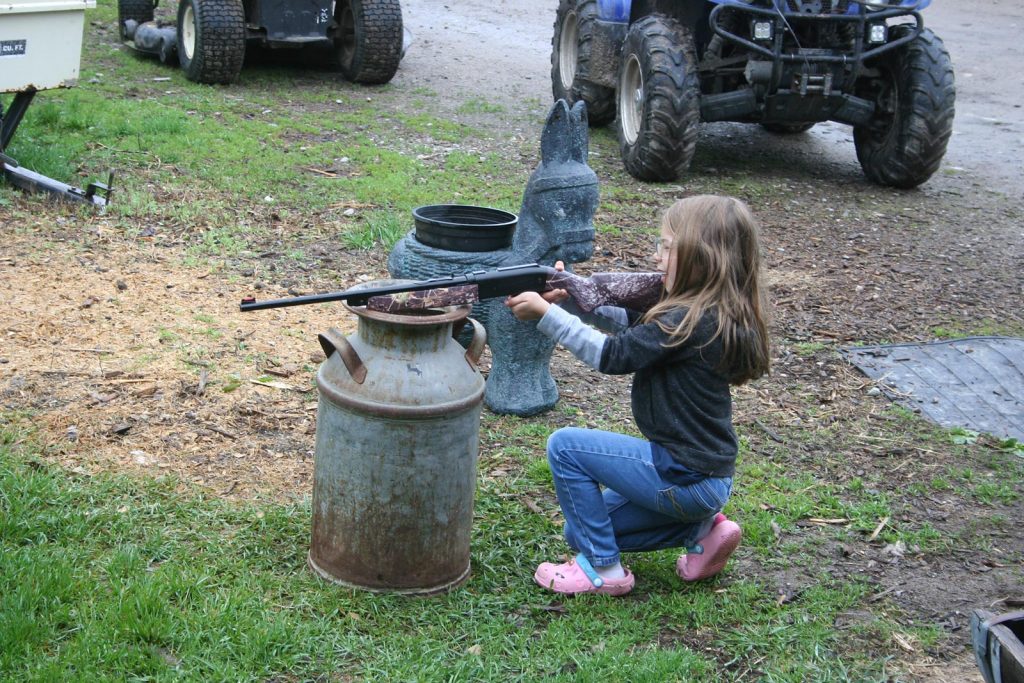 I hope all of you had a great Memorial Weekend and remembered the veterans who died to keep us living the good life. — Jackie