We think only here can you have 92° F one day and two days later have to rush around protecting frost sensitive plants from freezing. Yup, that's what we did last night. The weather forecast was for night time temperatures in the "upper" thirties. We've learned our lesson on that — where we're at it is usually at least five degrees colder. But as we have been having hot daytime temperatures, we thought maybe the forecast would be closer to right this time. Just to be safe I set my alarm for 5:30 a.m. as the coldest temperature usually comes just before dawn. I prayed and went to bed.
Then I suddenly had a dream we were fighting frost! My eyes popped open and I went downstairs to check the temperature. It was 3 a.m. and the temperature was 30 degrees! I called to Will and headed for the garden wearing just my moccasins, pajamas, and a wool shirt with a headlamp to light my way. I felt the car on my way and it had heavy dew but no frost — yet. So I started tossing the plastic shoe boxes over tomato plants which were not protected by Wall O' Waters. When I ran out of the shoe boxes, there were still three 50 foot rows of plants unprotected. Luckily, Will had hauled several bales of reed canary grass to the garden, getting ready for mulching. So I started covering the plants with that, gently bending them over to lay on the warm soil. Pretty soon Will joined me — he'd taken time to dress. We got all the plants covered then covered the ones with the plastic box covers too, as those plants were so large the leaves touched the tops of the plastic and might freeze even under the boxes.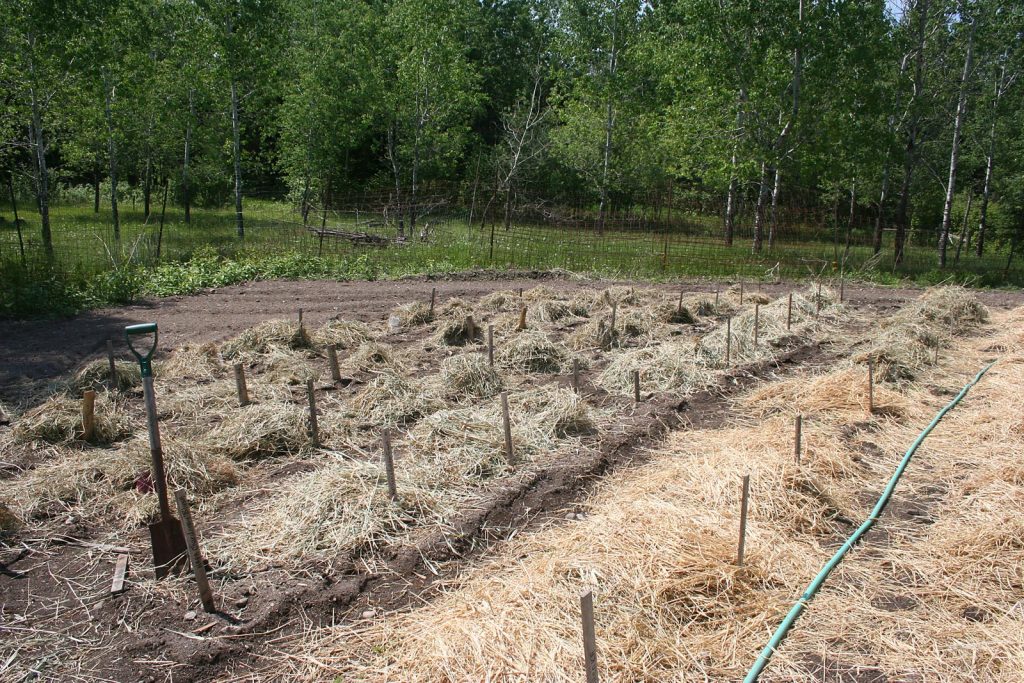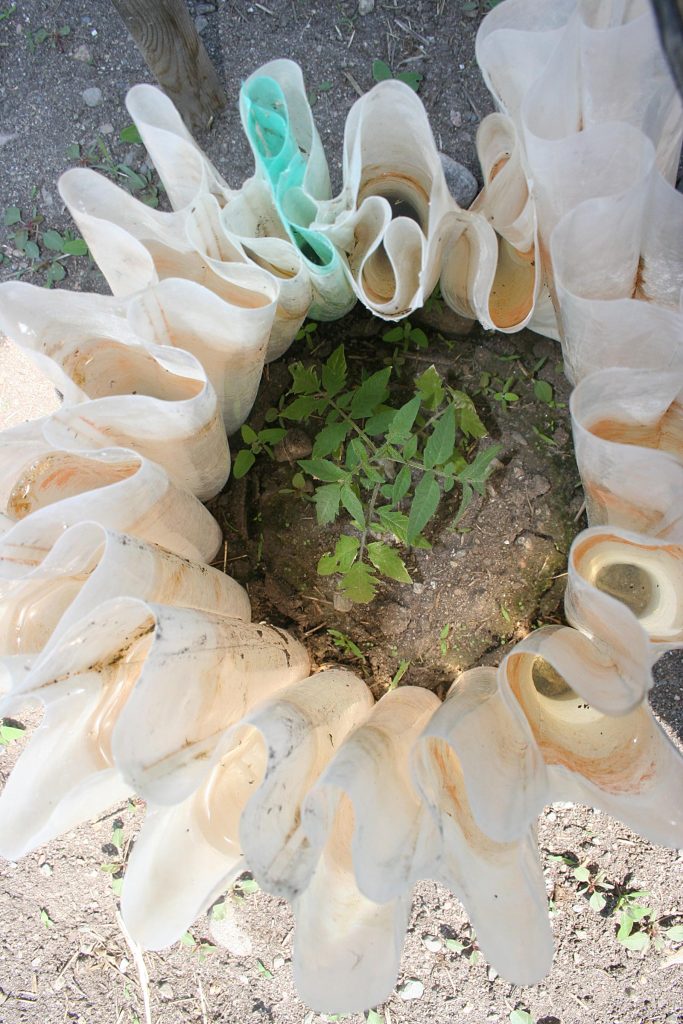 Dawn was peeping as lighter sky to the east. We worked faster! We still had melons, squash, and some pumpkins to cover in various gardens. When we came up out of the main garden, headed for the others, I touched the back window on David's car. Oh oh, ice! We tore to the berry patch, side garden, and sand gardens, covering as we went. So far, no frost-stiff leaves. Then I roared off to the north garden where I just had some Atlantic Giant pumpkin plants. I covered those just as dawn broke pink in the east.
This morning I checked (after sleeping in!) and everything seems fine. But they're calling for a frost advisory Wednesday night so the coverings will stay in place until then as the daytime temperatures are due to be cooler with possible rain, which we need.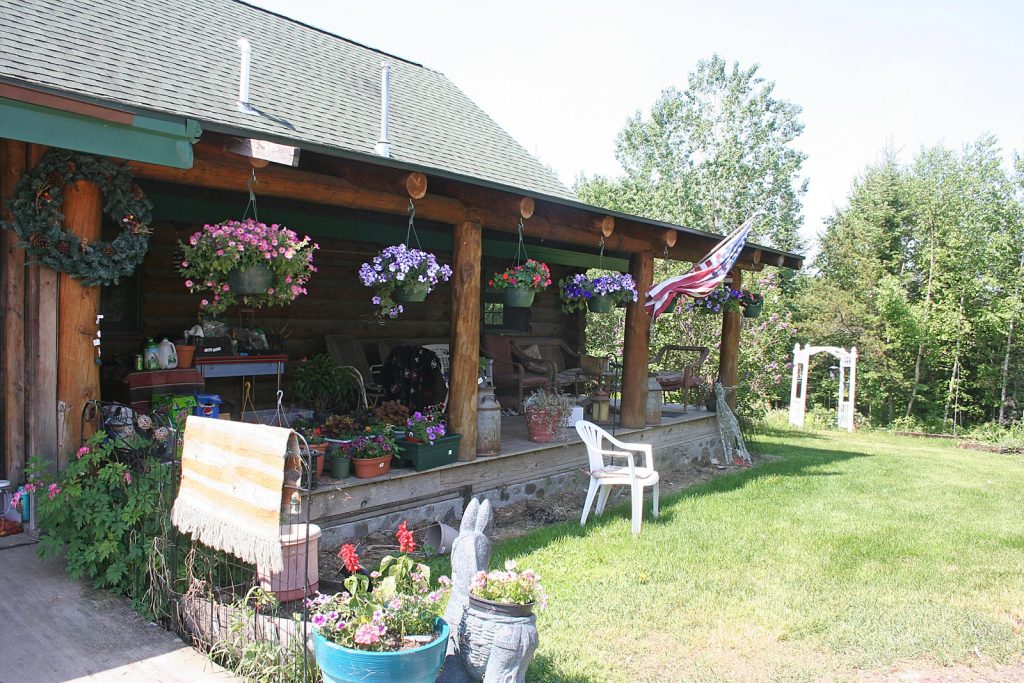 I went to my grandson's graduation on Sunday and it was great to see some family members I only get to see on occasion as they live in Southeast Wisconsin. Luckily, I only had to drive to Bill's house and caught a ride with them to the graduation. But as we were still in crazy garden planting mode, I drove straight home afterward. When I got in the yard, I noticed the pickup sitting there with a huge rear tire from our tractor in the back. Not good! It turns out it blew out the sidewall so we have to buy a new one. That'll be a cool $600, plus $100 for changing the tires. But stuff happens when you homestead — some wonderful, some not so much.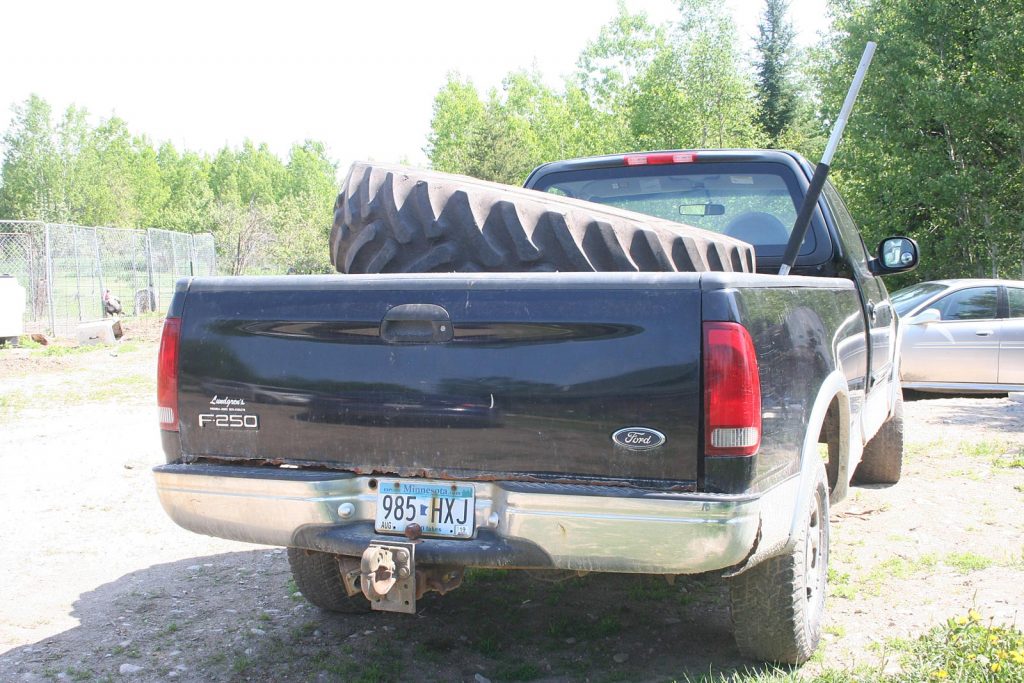 — Jackie