There are still more crops to get planted, but we're seeing the light at the end of the tunnel. Will is hard at work getting our oats and hay seeded in. It's late this year but our fields were so wet the tractor would have been stuck or at least left deep ruts in the field. So he seeded in two fields yesterday and is working on our two small fields here at home, today. He uses a cone-type broadcaster and pulls a harrow behind the tractor, doing two jobs at once. Yep, using a drill would be best. We do have one. But the cone seeder is faster and right now speed is important as we hope the forecasted rain will come today. We need it for all our crops.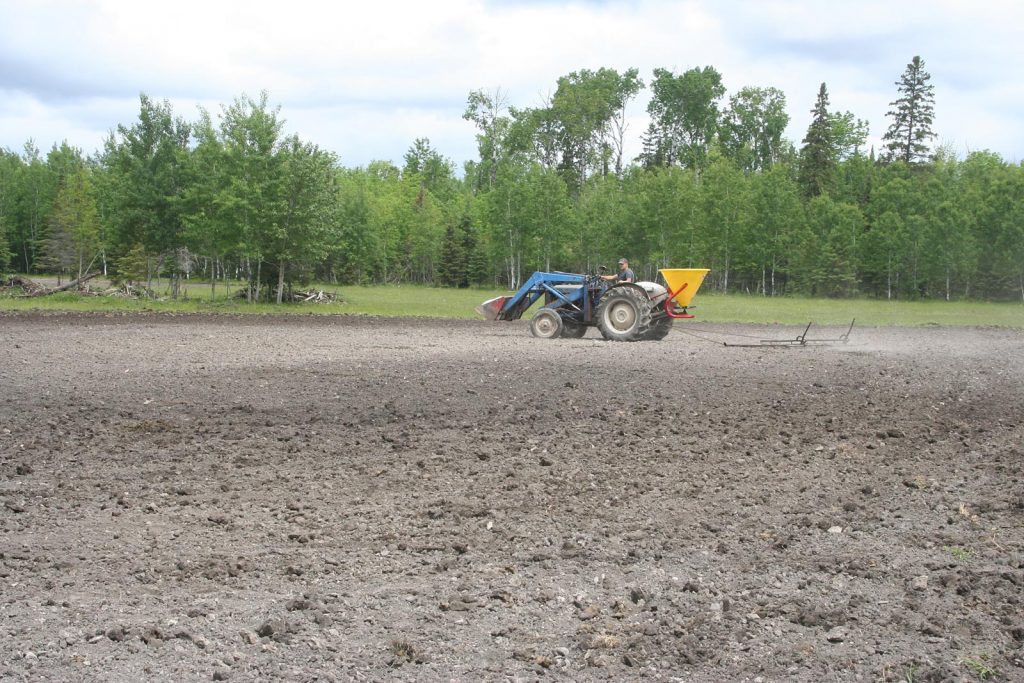 I've planted all our corn now and am just waiting. The first is up nicely but the old corn donated to us by Father Grubba (1990's and older, stored in boxes in a basement) isn't yet. We planted big blocks and are hoping even a few kernels will germinate, which I'll then transplant into isolation spots. These varieties didn't germinate in the house so we're scared they are just too old. But we're praying some will make it as we sure hate to lose this corn, some of which is very rare.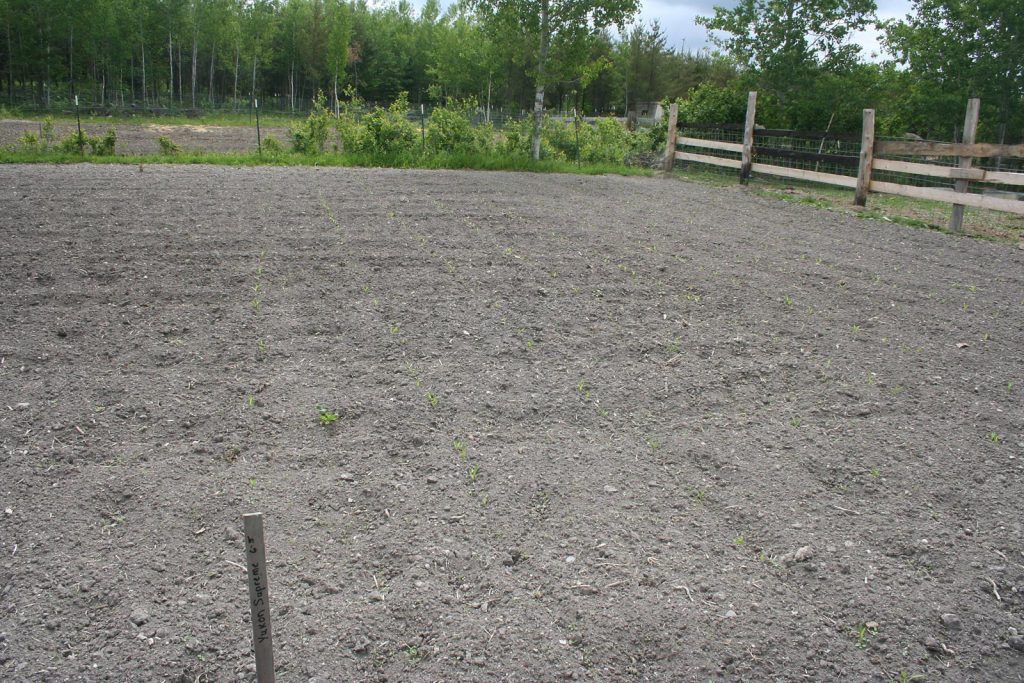 I also planted our "left-over tomatoes" here and there in various gardens figuring to just use them for canning and eating. I really hate to waste them! I gave away all I could find homes for, but ended up with several flats. I'm down to a couple of dozen plants now. I'm also going to get the carrots and onions planted. We never have trouble having them ripen well before freezing, so we weren't under the gun to get them in, although they sure could have gone in weeks ago.
We've been eating fantastic asparagus! Our favorite recipe is to fry up some bacon pieces then drain off most of the grease and add cut up asparagus. I put the lid on the frying pan and let the asparagus steam and fry, stirring a bit occasionally. When nearly tender, I take off the lid and finish it by frying nearly dry.
Our lettuce and radishes are nearly big enough to begin eating some and we sure can't wait. We sure do love homesteading! — Jackie