We're sweltering here with unseasonable hot weather and no rain. Just half an hour south of us, they had a good shower, but we only got to see the clouds. Will's between hay fields right now, and we could sure use some rain. The weather forecast called for thunder storms yesterday and today, but so far we have only sweated — no rain. So we're busy weeding, mulching, and side dressing pumpkins, squash, and corn with manure. But as it's so hot, you can only work for an hour or so at a time then you have to head for shade and water.
My oldest son, Bill, had an old Simplicity garden tractor with tiller. It hadn't been out of the shed for something like 20 years but when he found out I needed a way to till our North garden's corn and pumpkins besides the TroyBilt (which my bum knee didn't like running for more than about half an hour) he and David got it out, got it running, and loaded it on David's truck after the Fourth of July camping was done with. Unfortunately, the tires were dry-rotted so I had to order a set online, which we're anxiously waiting for right now. Will planted the North garden corn rows far enough apart so I can till between the rows with the Simplicity. I'm really excited!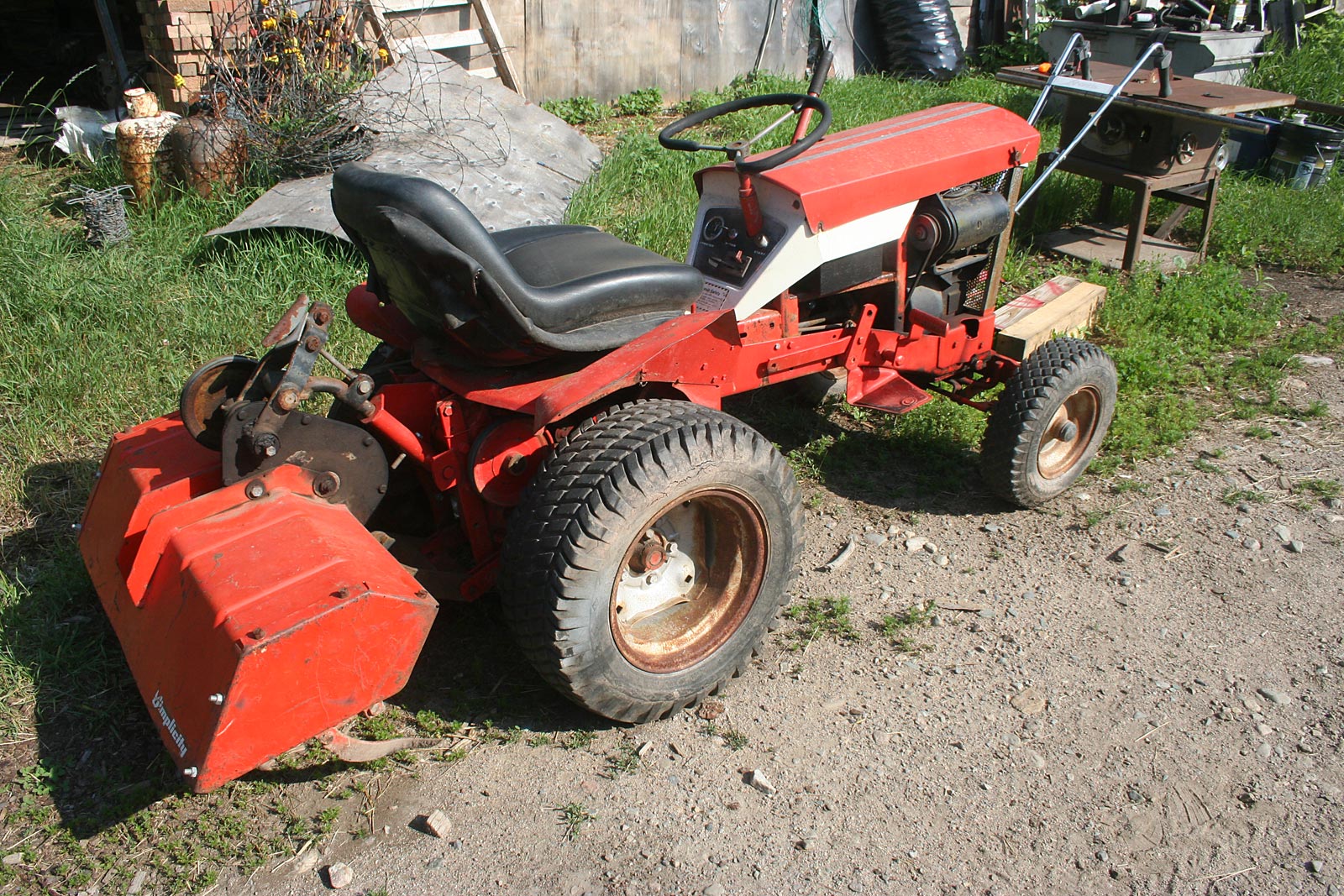 Yesterday David and Will got the east gable end of David's cabin closed in with OSB. That was a job as it was so high up! But David slid the pieces of OSB up the extension ladder ahead of him, carrying his nail gun on his belt. Will waited upstairs on a scaffold and held the pieces in place while David nailed. With the center piece, Will was able to reach over the top and do the upper nailing for him. Next is the other side. It doesn't help that it's so hot!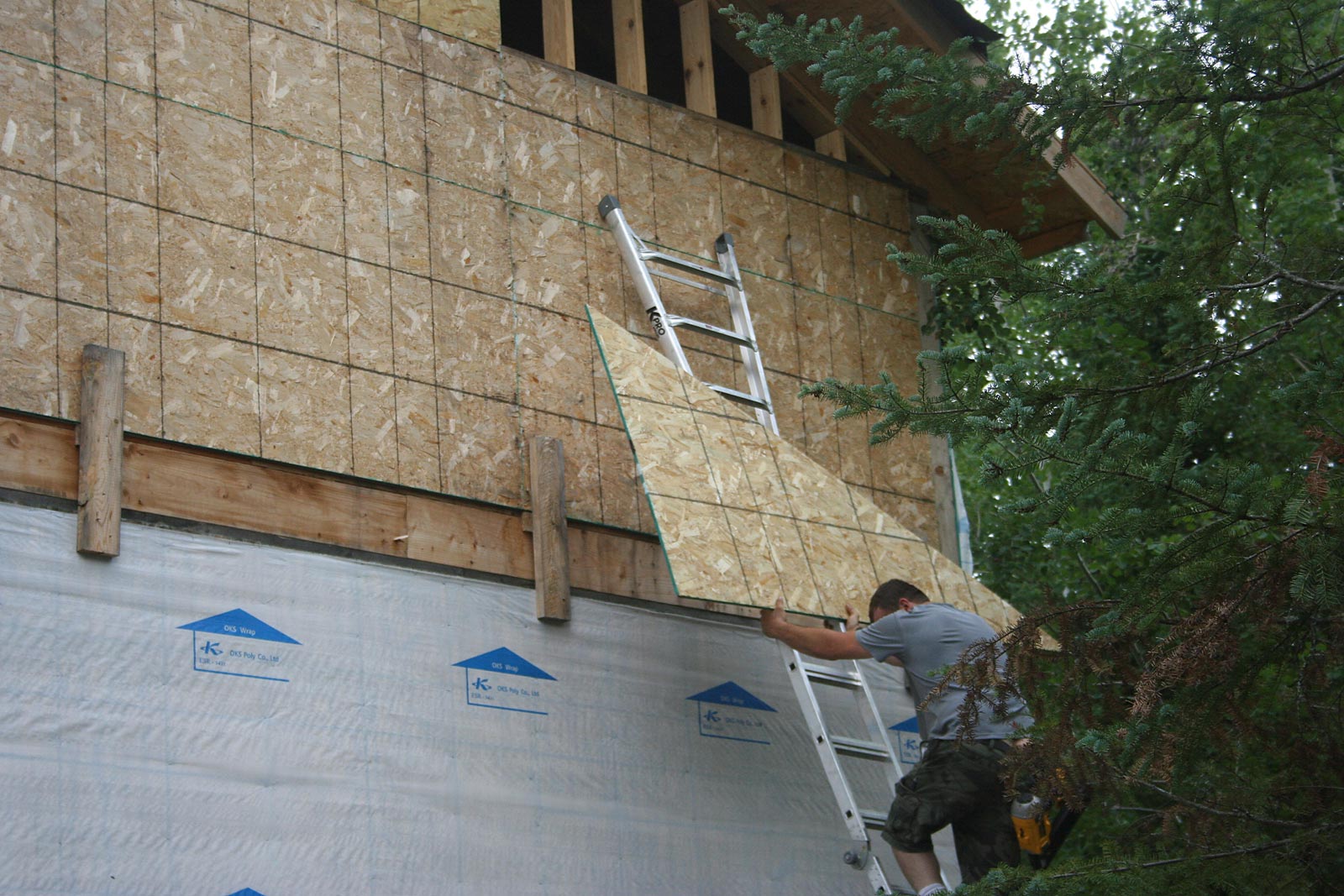 I've been hand weeding the rows of corn and beans in the Sand garden. Everything there looks great. I got the pink popcorn weeded, then side-dressed it with manure and mulched it heavily between the rows. I think it looks happier just a day later. Now if it will just rain …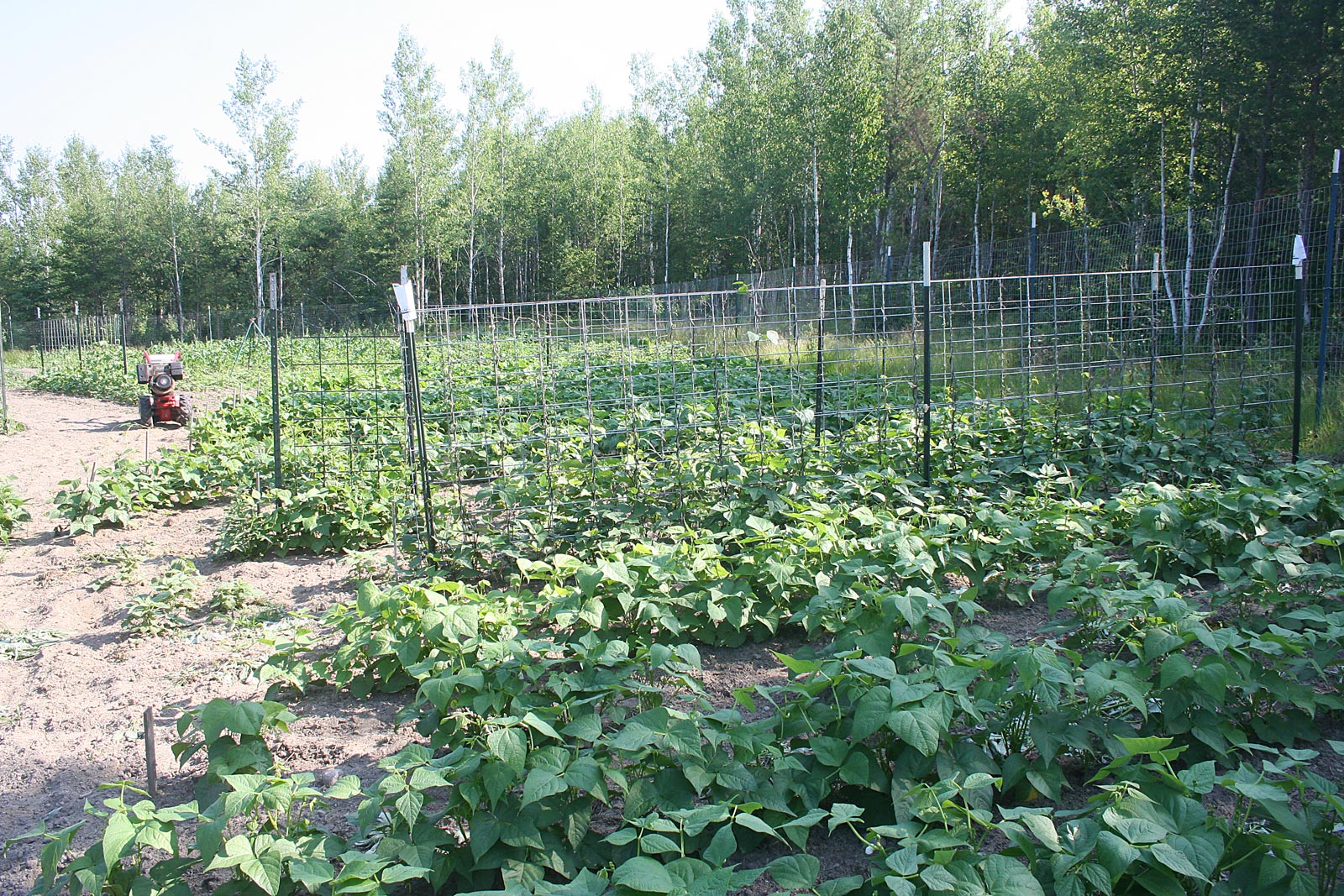 — Jackie