Finally, after two years of waiting to have enough seed for our wonderful Crawford beans, I had enough saved to plant extra trellises so we could both eat and can some. Well, we did eat a big batch and let me give you the recipe so you can try it as we absolutely loved it. I mixed 1 can of cream of mushroom soup, 1 Tbsp. of soy sauce, ½ cup bacon, fried and chopped plus ½ cup water. Then I boiled about a quart of Crawford beans, cut into 1-inch pieces (you can probably use different beans). Once tender, I drained them, then added the above mixture. Wow, was that ever good. I served them with slices of buttered toast to sop up the extra gravy.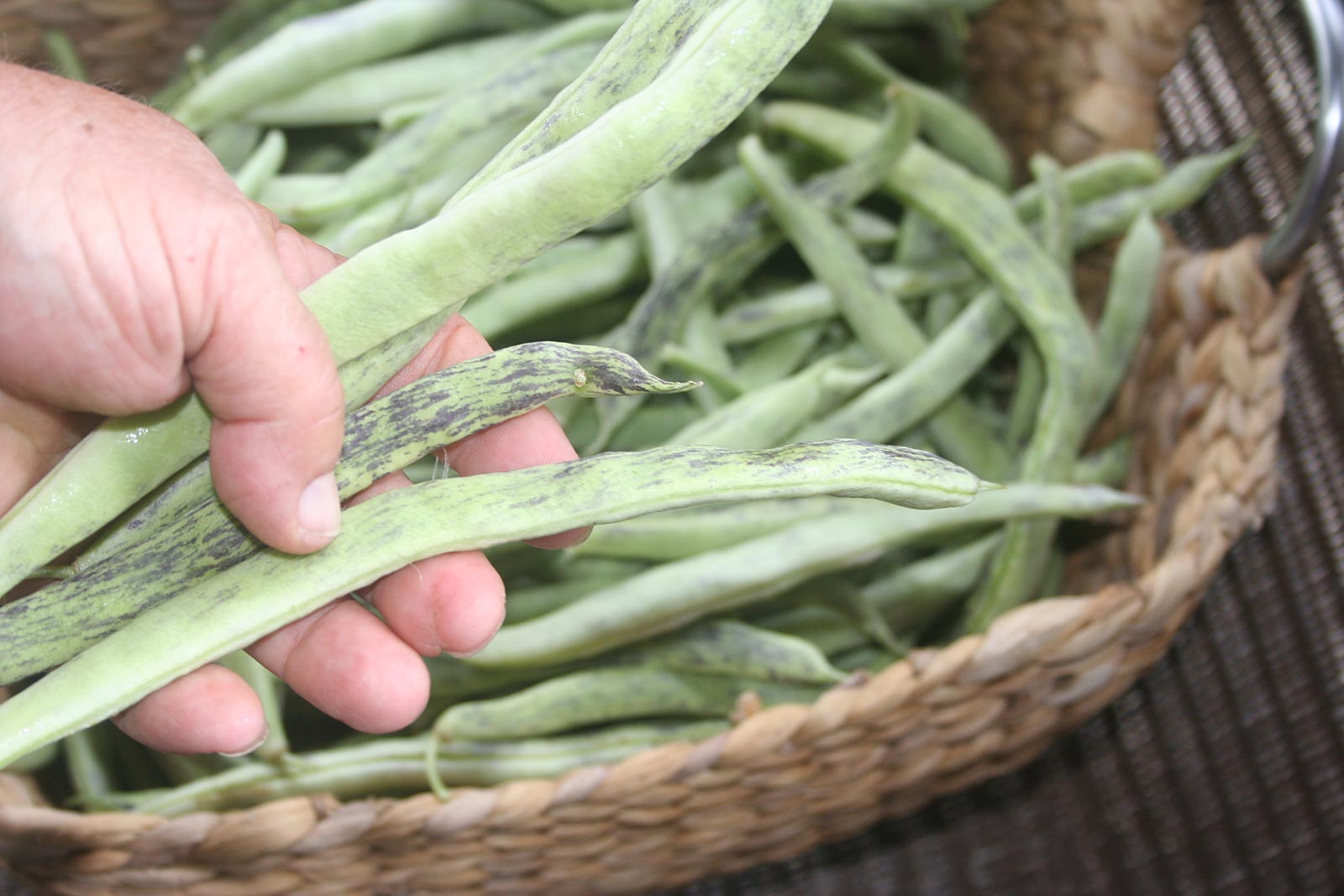 Then I picked a whole basket and canned those up in pints. A BHM reader asked if she could can her green beans in chicken broth, which gave me an idea. Yes, you sure can. And I did. I added 2 tsp. powdered chicken stock to each pint of cut up beans, then filled the jars to within 1 inch of the top with boiling water. Then I processed them as usual, as the beans and chicken broth are processed for the same length of time. Yum, what a good idea. See, I'm not too old to teach new tricks!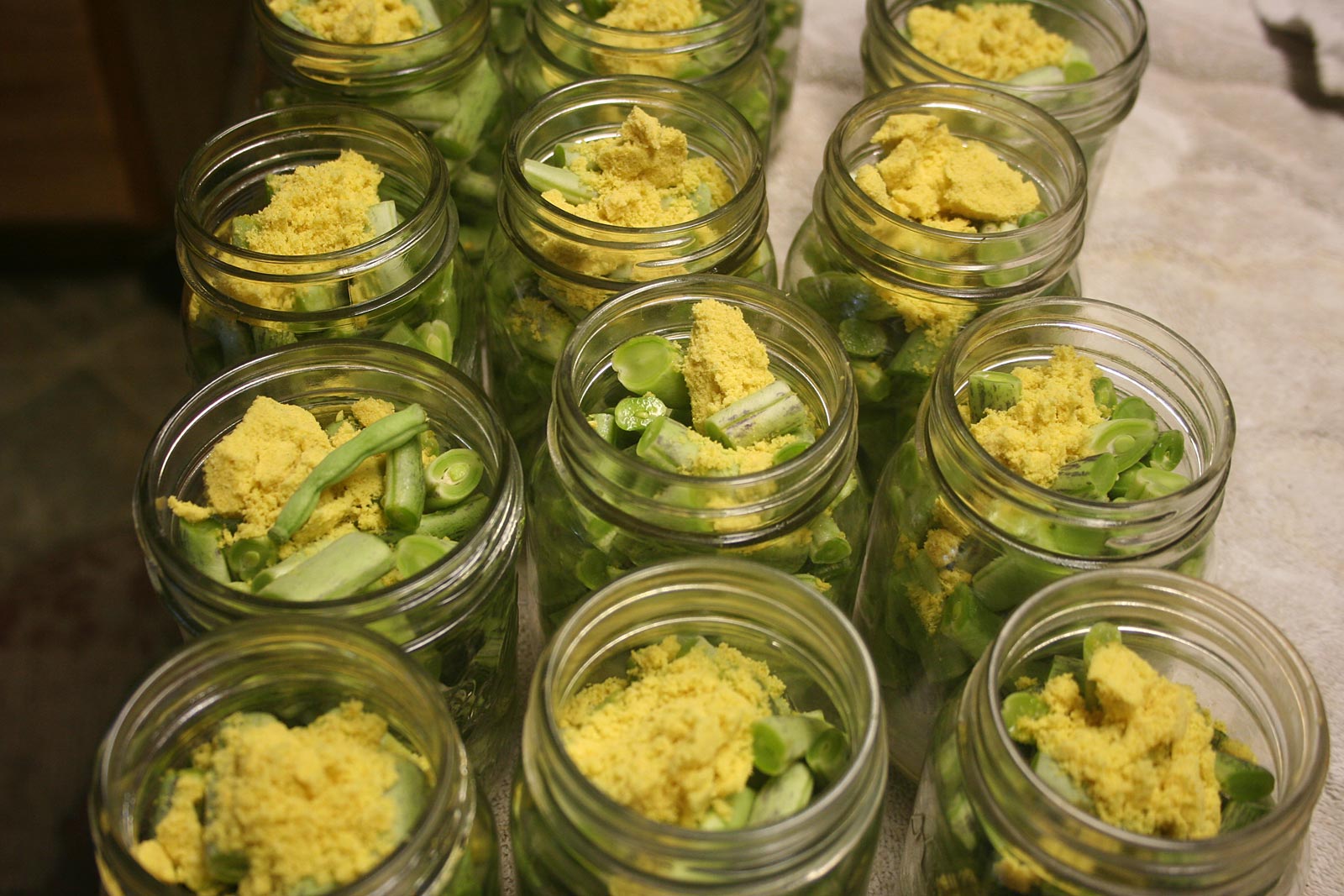 Will is busy finishing up our haying. Yesterday he cut about 30 acres at a farm a couple miles away. We're sweating it as the owner of the land holds Saturday as his Sabbath, and doesn't want any work done on his land on Saturday. As the weather's cooled off considerably and the fall rains have started, we're praying we can get the hay baled tomorrow. Luckily, our friend said he'd come over and help Will bale up that hay if he needs him. Thank God for good friends! We try to be just that kind of friend in return.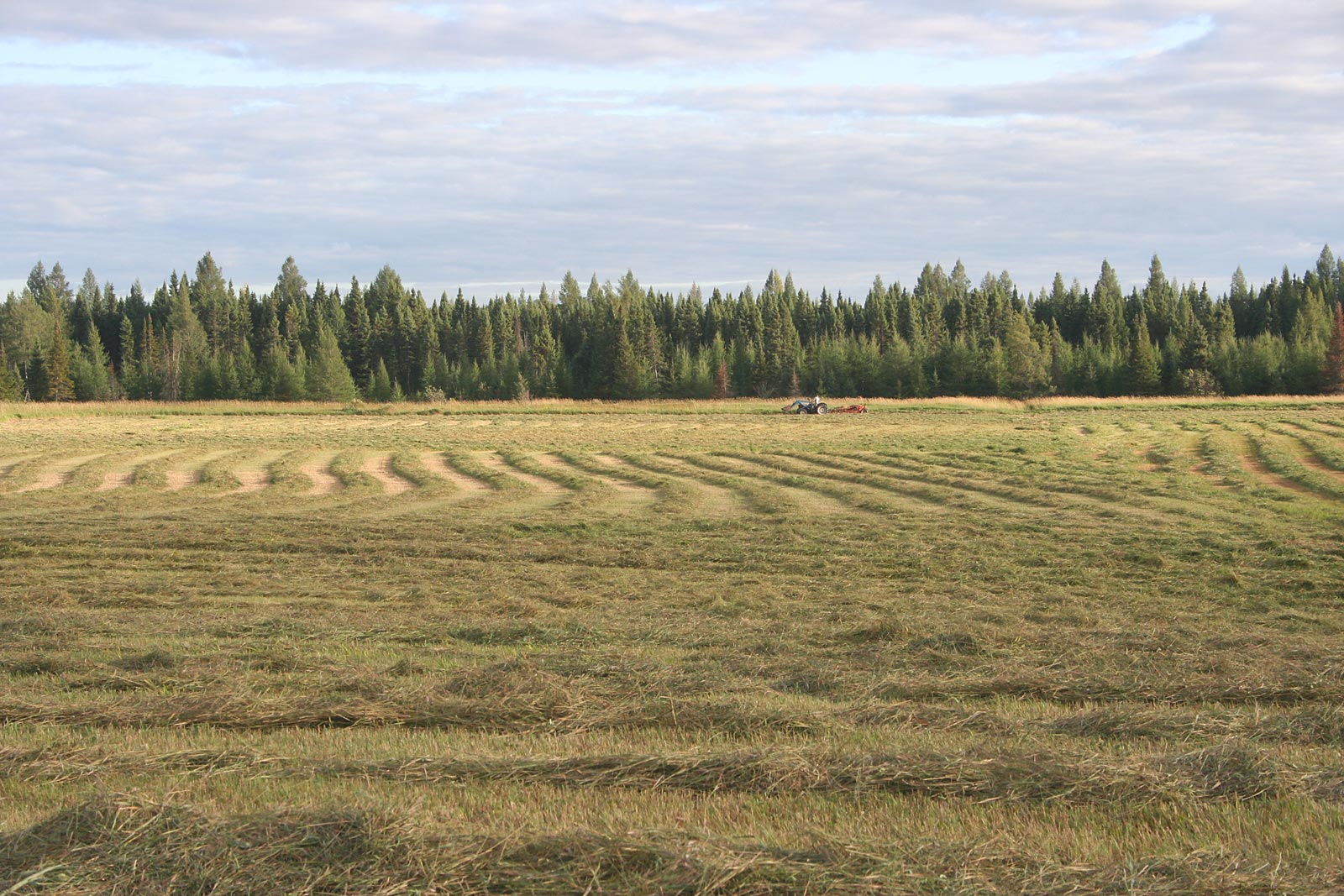 Today Will cut our two little oat fields which we'll bale in small square bales for the goats and small calves. Boy, I've never seen oats that high — ever! I'm talking about oats over my shoulders. Yes, Will fertilized with lots of poo poo — see, it helps!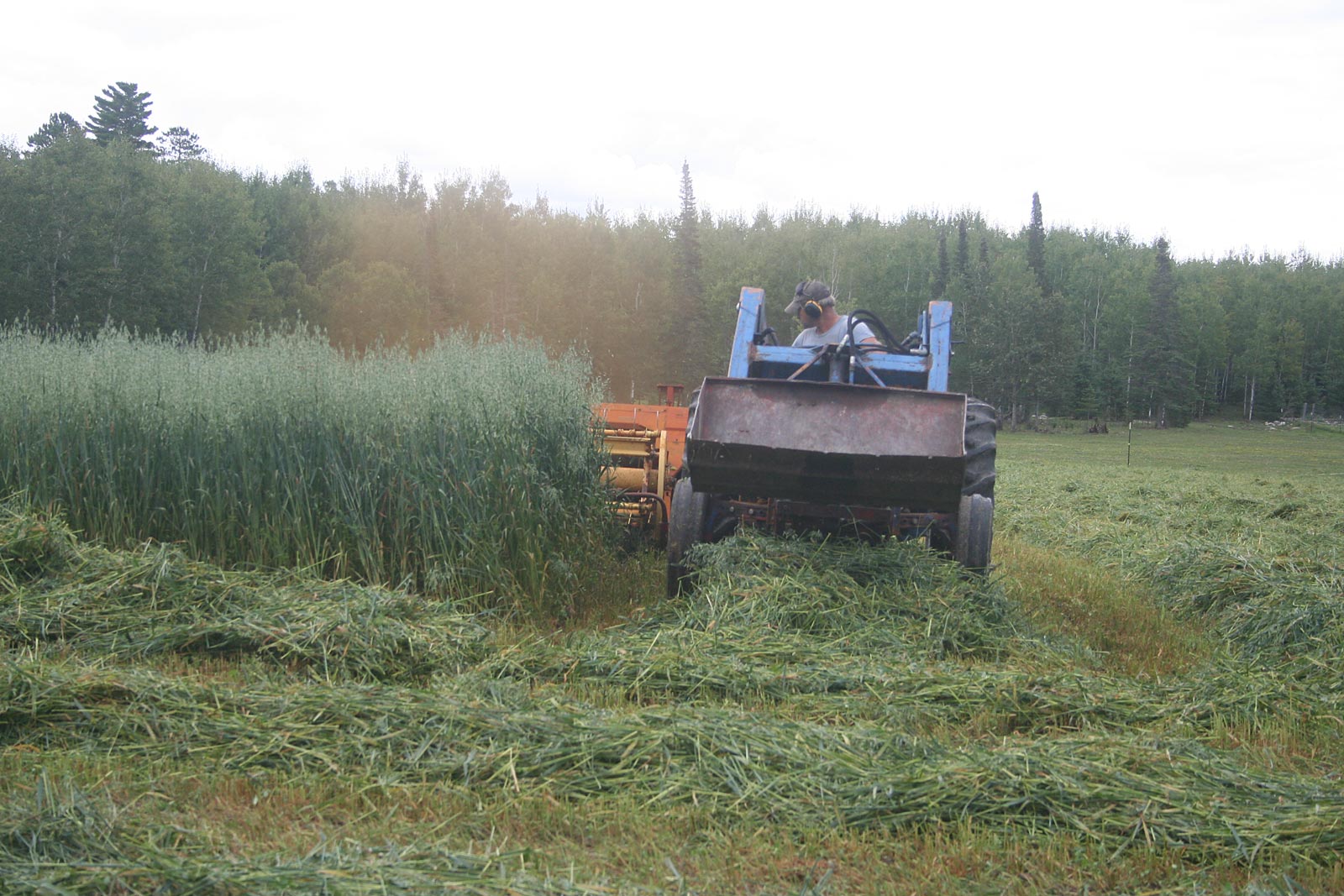 Our first tomatoes are ripe and I have begun saving seeds. First ripe was our old standby, Moravsky Div, a smaller tomato with wonderful flavor. But right behind it came Cannonball, a nice round, larger red tomato, and Millionaire, a red salad tomato. As all are very flavorful, we'll be having BLTs tonight in celebration. — Jackie