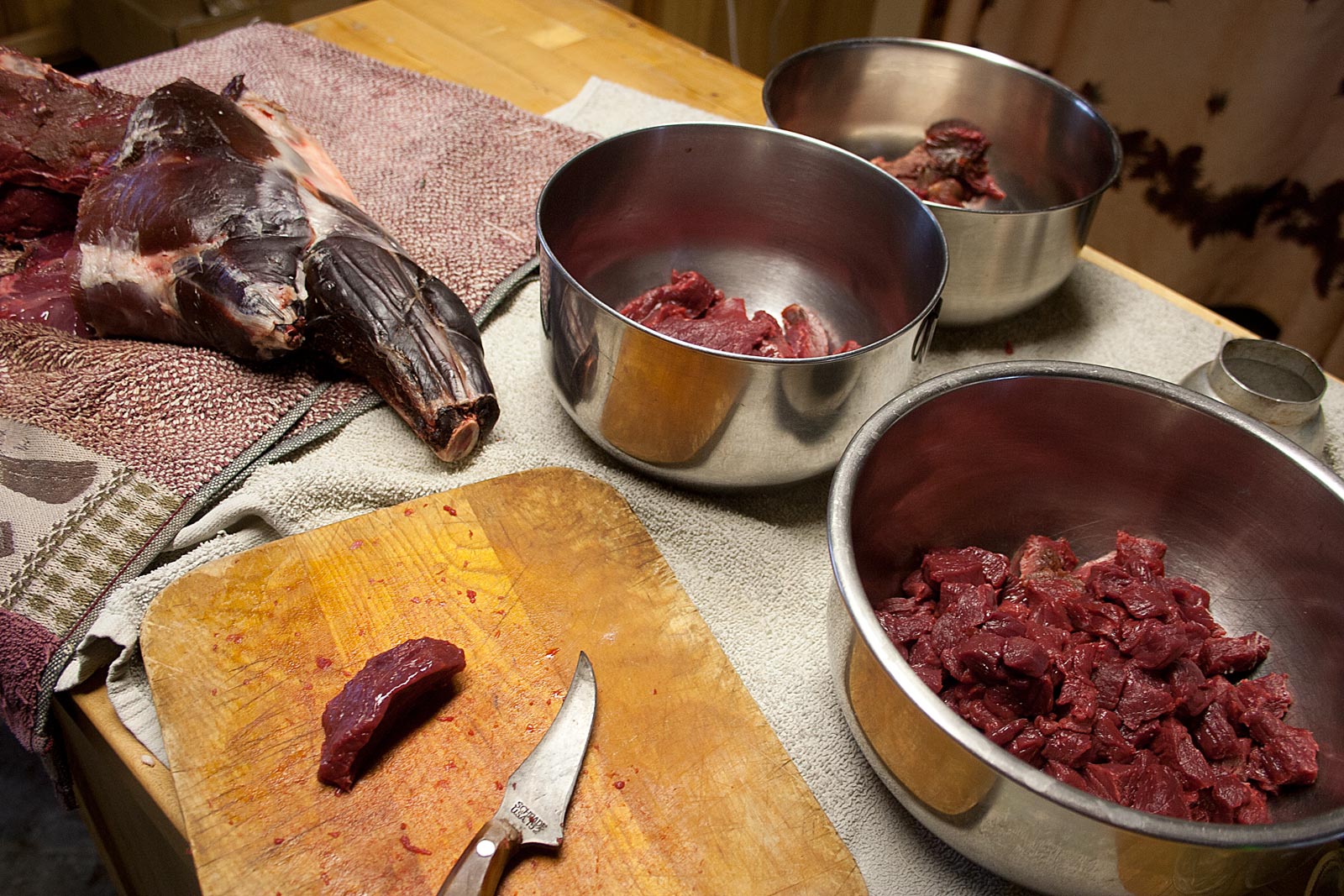 Our weather warmed up some, with some days being above freezing, so I've been in a hurry, trying to get all of David's deer canned up. He brought it home skinned and quartered in plastic bags. I'm working on a piece every day as we don't have room in our freezer to freeze a quarter or more. Unfortunately, after doing half a quarter my fingers begin to cramp up badly and I have to quit till the next day. As you would imagine, that sure has slowed down my processing! But I have made two big batches of jerky and canned up a whole lot of venison stew meat. We use a lot of this stew meat, not only for stew, but also for pulled meat to use in barbecue sandwiches, in noodle hot dishes, stir fry, and lots of other recipes. As we also always have home-raised beef in the freezer, I don't do a lot of steaks or chops. It does take a lot of time to cut up all those small cubes though. Once the meat has been cut up, I lightly brown it before packing it into the jars. Browning it shrinks the meat some and allows it to keep its shape. It's getting done slowly, but surely and the weather has turned cold once again.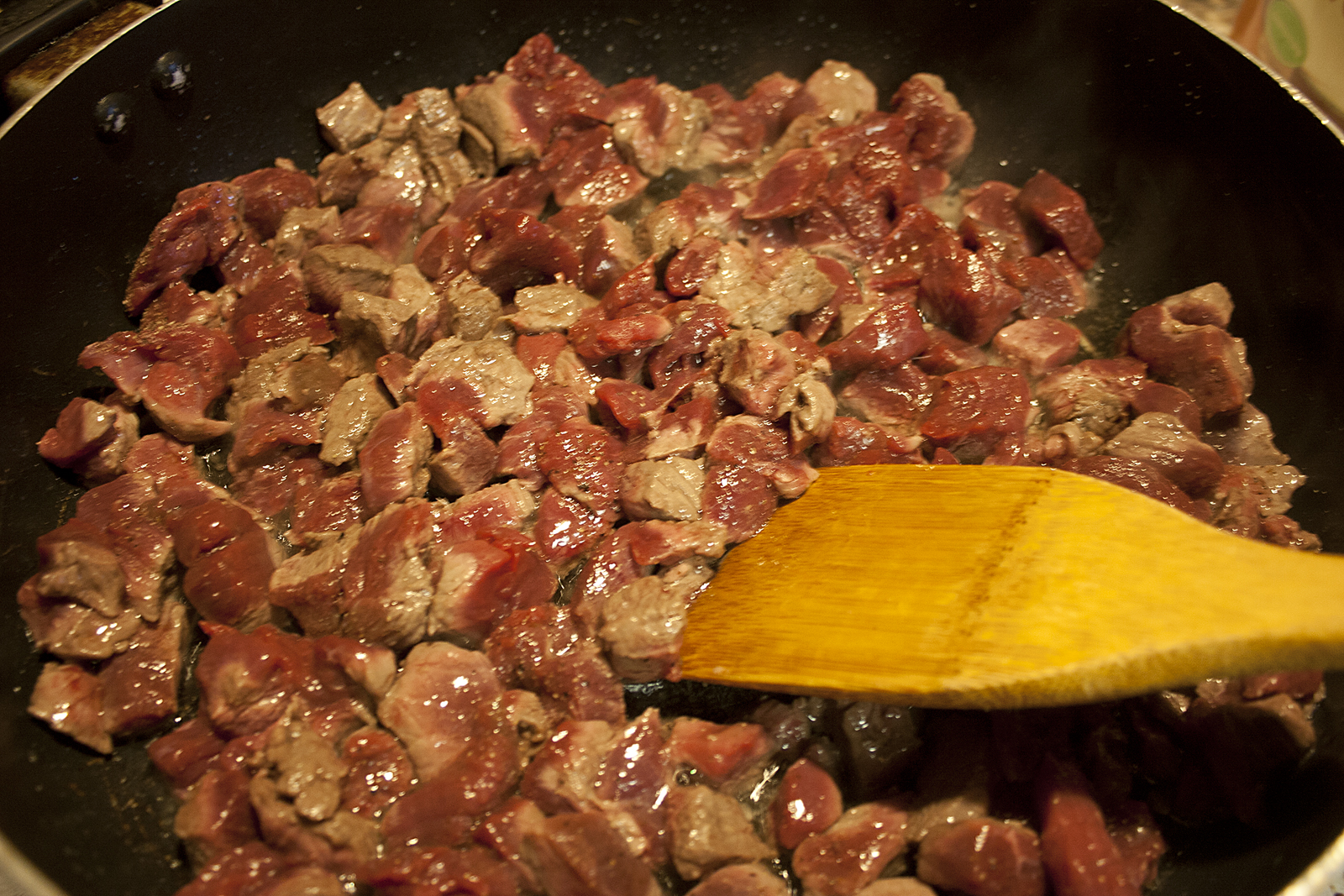 One of our first fresh venison meals we had was a big pot of stew though, as it's our favorite for this time of the year. So rich and hearty — everything is home-raised or harvested wild.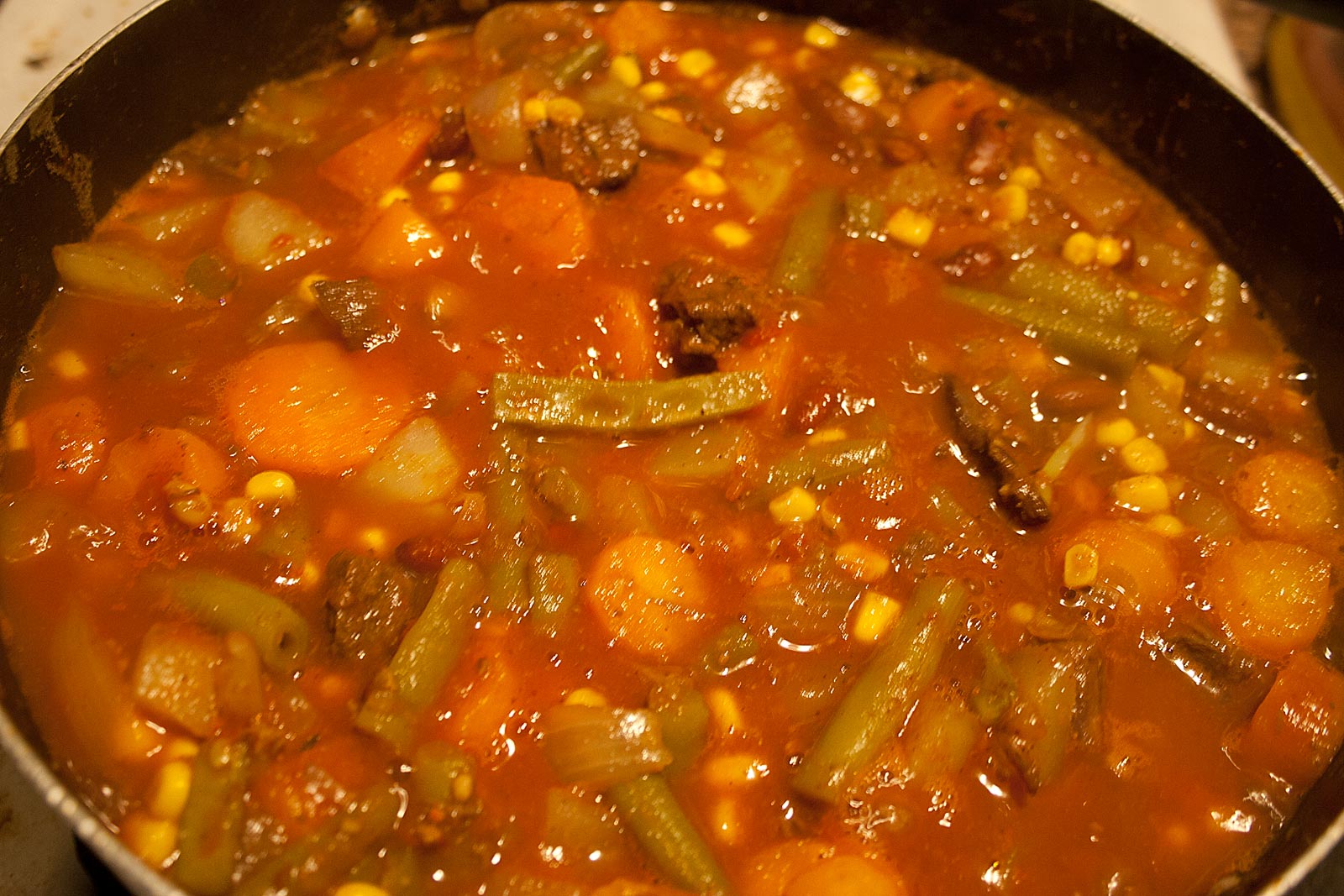 As the beaver were very busy cutting down poplar trees next to the pond this summer, Will is busy now, harvesting the trunks they left after taking all the tasty smaller branches and not-so-small pieces to use to build up their dam and lodge. I'm talking about cords of 8-inch and bigger tree trunks, forty to fifty feet long! That will be a whole lot of firewood for us next year. You should see the "roads" they made to those trees! And then they dug canals way into the stand so they could float the branches and logs out. Wow, industrious little beggars!
Today Will hauled a steer and cow in to the processing plant so I'd better get busy and clear out room in our freezer. A quarter of the steer will be ours — we sold the other three quarters. The cow will be ground for hamburger. She was a big cow but had a bad udder (she only had two functioning quarters and one of them was only so-so) and we were afraid at some point she would flare up with mastitis and perhaps die, so it was time for her to go. That's life on the homestead. Luckily all of our cows will accept other cows' calves too, so her calf won't go hungry. — Jackie