Besides learning to spin wool, son, David, showed Alisha how to run the snowblower. His machine is pretty high-tech with a joy-stick control for the chute, double clutches for the wheels, etc. But after only one brief lesson in the dark, yesterday Alisha went out, started the snowblower and began blowing snow. I have to tell you just how handy having a snowblower is to us folks who live in heavy snow country. When we lived in the mountains in Montana, we never even gave a thought to buying a snowblower to clear our steep driveway. It was all hand shoveling and boy was there a lot of hand shoveling! We didn't have a snow plow truck then and our driveway met the main trail on a steep downward slope. If you missed the trail, you would go crashing down into a ravine. With a snowblower you can easily (and without back strain) clear paths to various buildings, parking areas, trails, and driveways, leaving no plow berm which does tend to catch and drift blowing snow. So, even on a very remote homestead in snow country I can't recommend having a snowblower enough.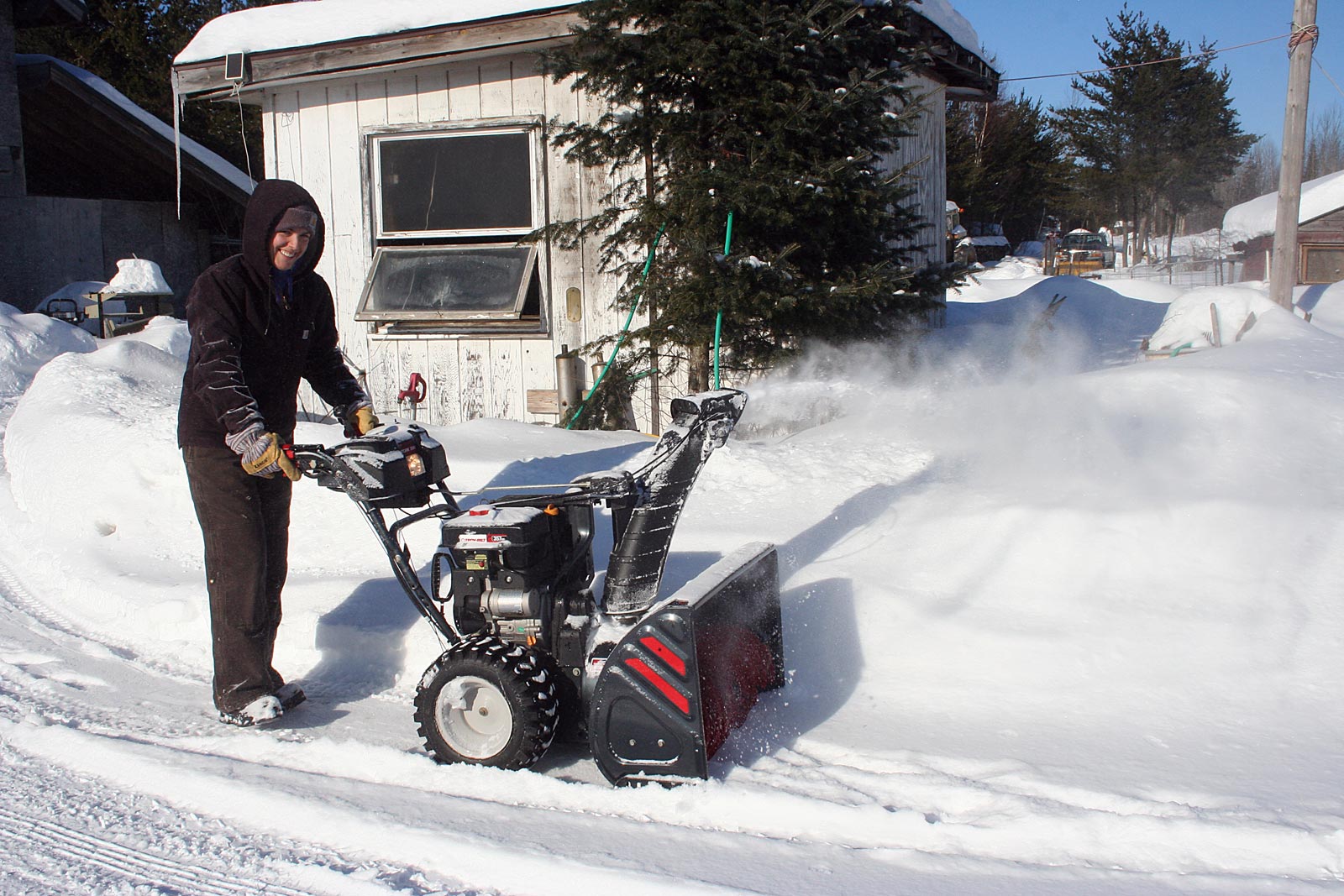 Alisha is getting very good at spinning wool. She brought some roving and our friend, Dara, gave her some more, all of different types of sheep and one batch that was alpaca. So she got a good try on various wools/fiber and is now working on plying two strands together, which is going very quickly and well. This weekend, Dara is coming over to teach her to knit. I used to knit as a teen but just can't do such fussy hand work; it makes me want to fly apart! But it sure is a handy skill for those that can do it. David was watching Alisha spinning with interest and she moved out of the way so he could try it. He managed to get yarn but soon turned the spinning wheel back over to Alisha.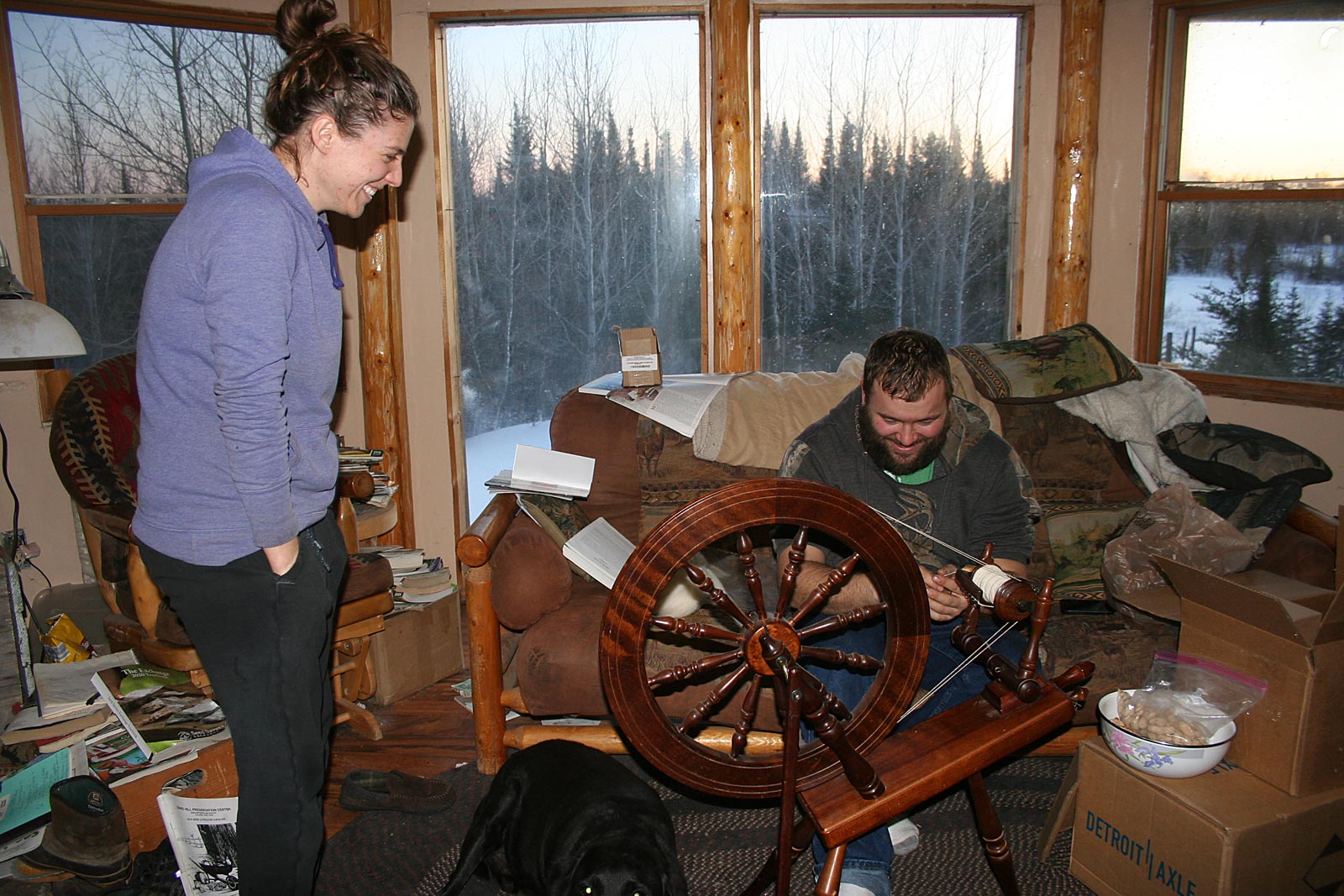 I have one more bag of frozen, diced potatoes to can up and I'm thawing it out today so I can put them up tomorrow. Meanwhile, the top of my wood kitchen range was getting pretty ugly, which I noticed when I took photos of our new stove. So yesterday I scoured the rust and lumps off of it, washed it down and let it dry well. Then I gave it a good coat of stove black. Today it's dry and I'll buff it, making it shine like new. Much better!