Since the weather has been really nice — even above freezing and sunny — Will has been finishing up hauling manure from the training ring onto the Sand garden. Meanwhile, Alisha spent several hours in the hayloft of the new barn, nailing down boards which make the floor. The boards are from the pallets and boxes David got free at work. And as they're 5/4 decking they make perfect flooring for the hayloft. Before, we only had the center floored. Now ¾ of the East side is also done with plenty more boards waiting for action. We really like using free material for various projects.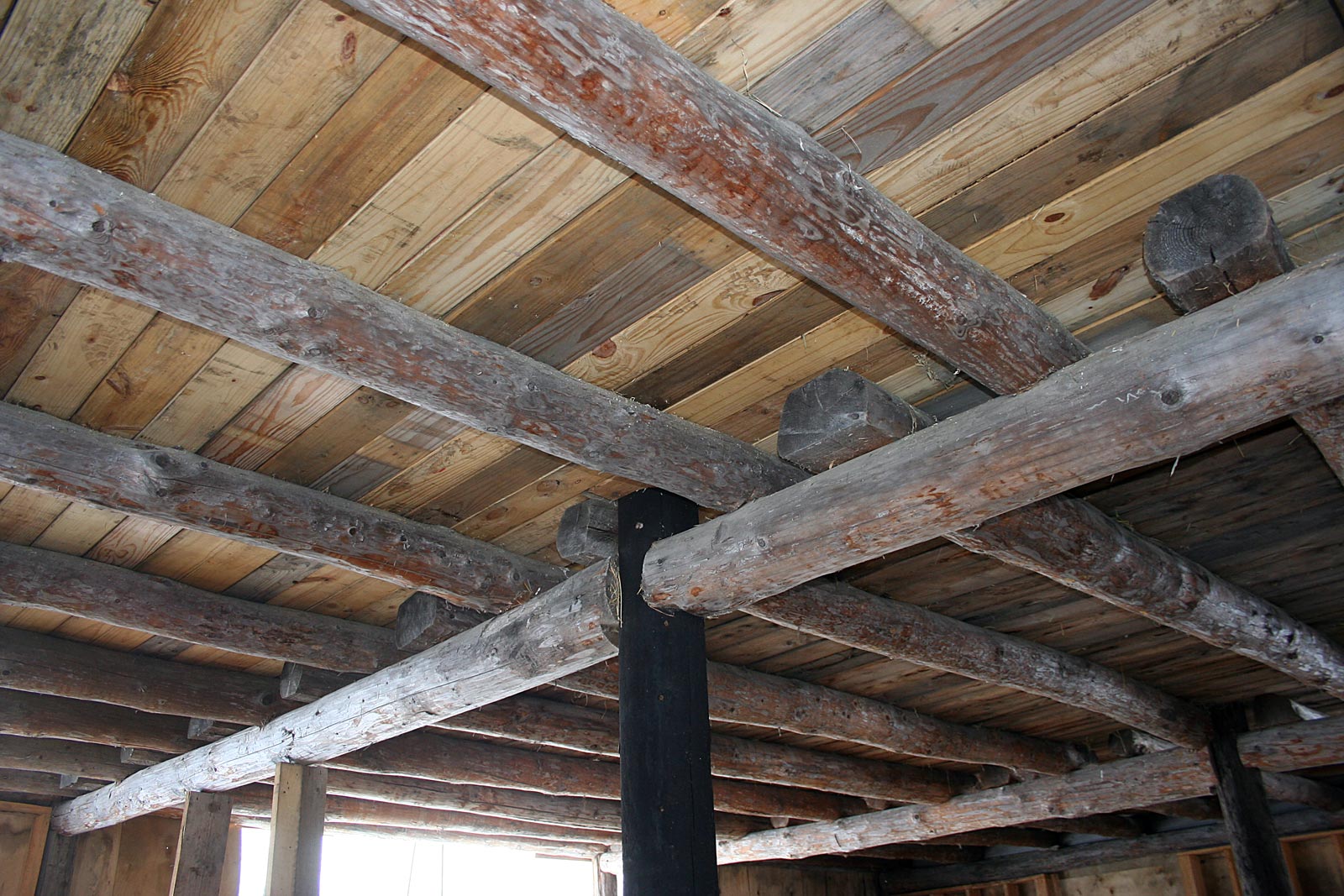 Alisha has also had a busy two and a half days. After visiting with our friend, Dara, she got all geared up to begin crocheting a throw from the wool she'd spun. In just that time, she's made terrific progress — It's amazing. What a beautiful creation it is, too, with various stripes of natural colors. She's just thrilled to have learned several new skills.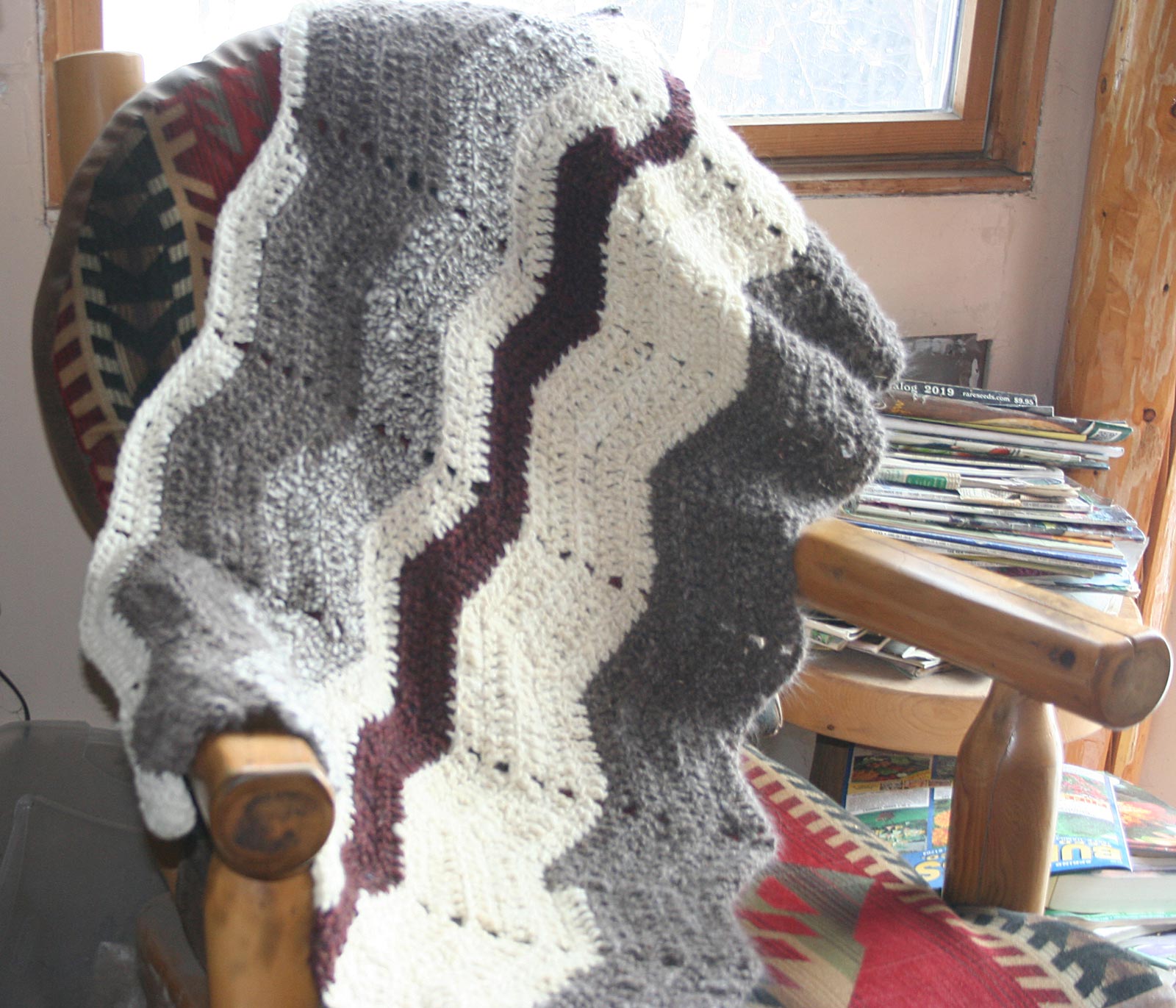 Today, while I drove to mail seed packages, she and Will took the truck out to the edge of our land bordering the State Forest next to us where a logging cut was done. The loggers "paid" Will and I about three cords of ash firewood and some big spruce logs for the ability to cross a narrow strip of our land to access the site. As there was already a trail in there of sorts, it made their job much easier.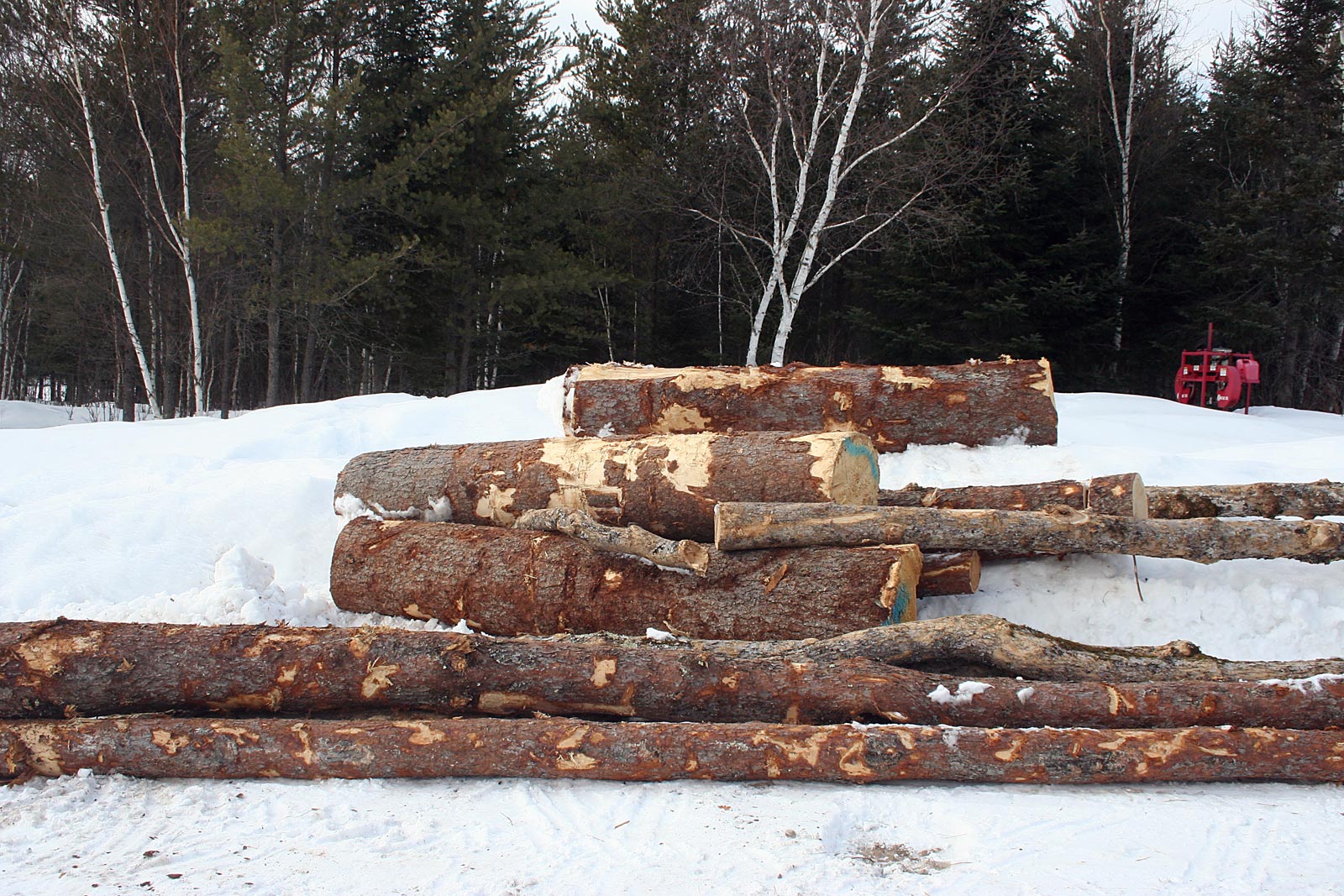 Now the logs are sitting at home by the sawmill and down in the clearing at the end of the Wolf Road (the 40 acres where David's cabin is). There are also two big piles of logs that they left when they logged our land there. So between all of that and what Will has already cut, plus what's across the creek, we have enough firewood and lumber-making logs to last a lifetime … and we plan on living for a long time! It doesn't take much to make us happy. — Jackie