We've been searching and searching for Grandpa Eddy's wonderful Bliss Triumph potatoes he grew in the Gallatin Valley, in Montana. A wonderful reader had sent me a bag three years ago, which I planted, of course. Unfortunately, I planted them in our main garden where we have had a problem with scab in potatoes. The potatoes were wonderful — huge and great eating. But they all had severe scab, a corky, ugly blemish on the skins which doesn't affect the meat of the potato but is easily transferred through the soil.
Fortunately, Will finally got a lead, namely Christine Macknicki at the Alaska Plant Materials Center, 5310 S Bodenburg Spur, Palmer, AK 99645-7646. They didn't have any Bliss Triumph seed potatoes last spring but she said she would grow some for us. Fast forward to this spring and Will got a call; our potatoes were ready to ship! She sent us a list of their "extra" varieties which were for sale if we were interested. So besides getting 10 pounds of Bliss Triumph, we got two other varieties to trial. Now this was not cheap as potatoes are heavy and had to come all the way from Alaska. But we were thrilled beyond money to again be able to grow this almost lost, wonderful red variety. I'm planting them in an old stock tank (raised bed) with potting soil on the top foot or so. Just to be sure there's no disease so we can save our own seed for next year.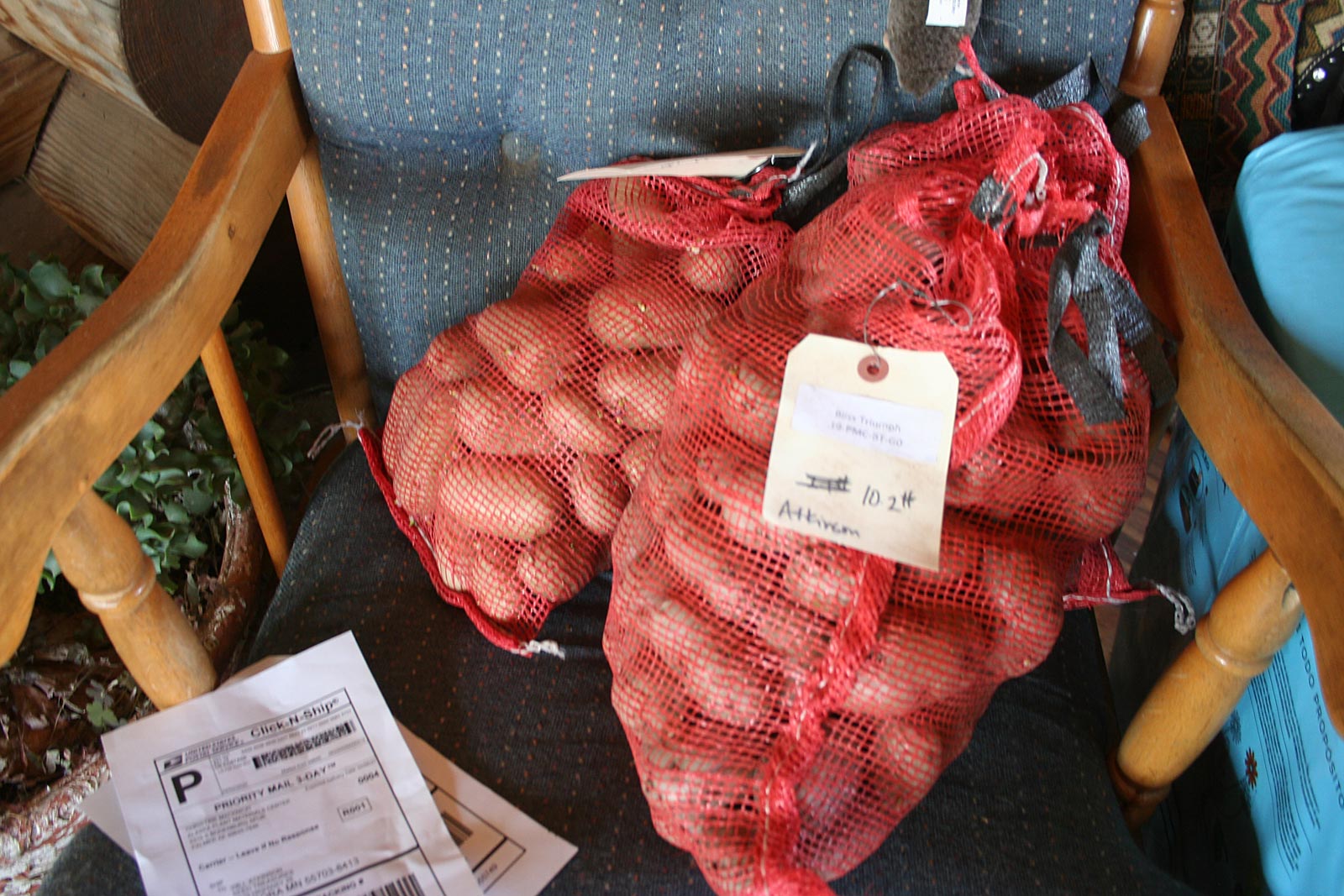 I walked around in our main garden this afternoon and was tickled to see a pretty much bare garden. David had pulled all the tomato stakes and cages and Will pulled the name stakes so there was a neat pile of both of them at one side. The rhubarb noses are poking up through the soil and we'll be harvesting the first rhubarb in about two weeks' time. Yum to that! I can't wait to make a rhubarb pie as we have lots of eggs too.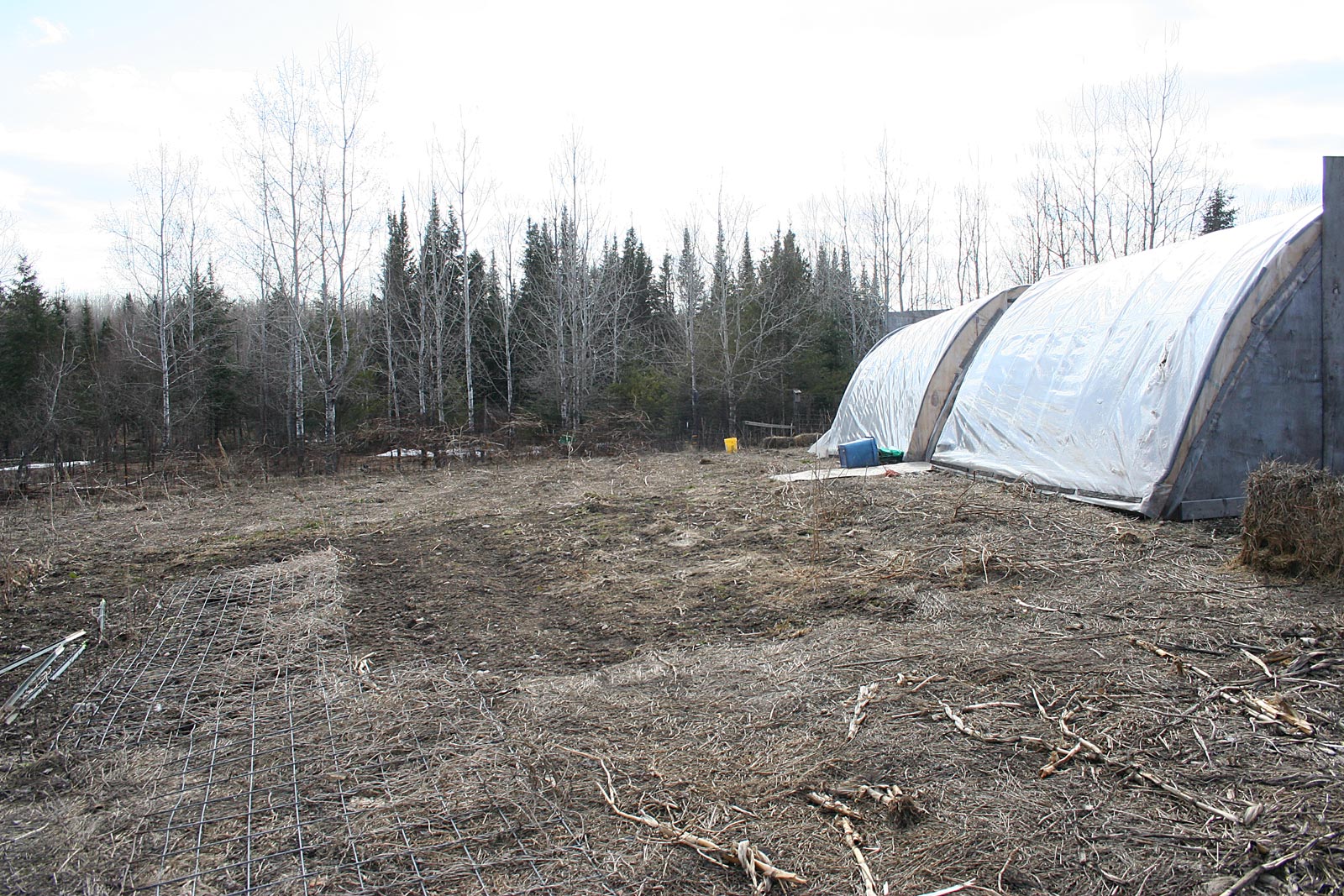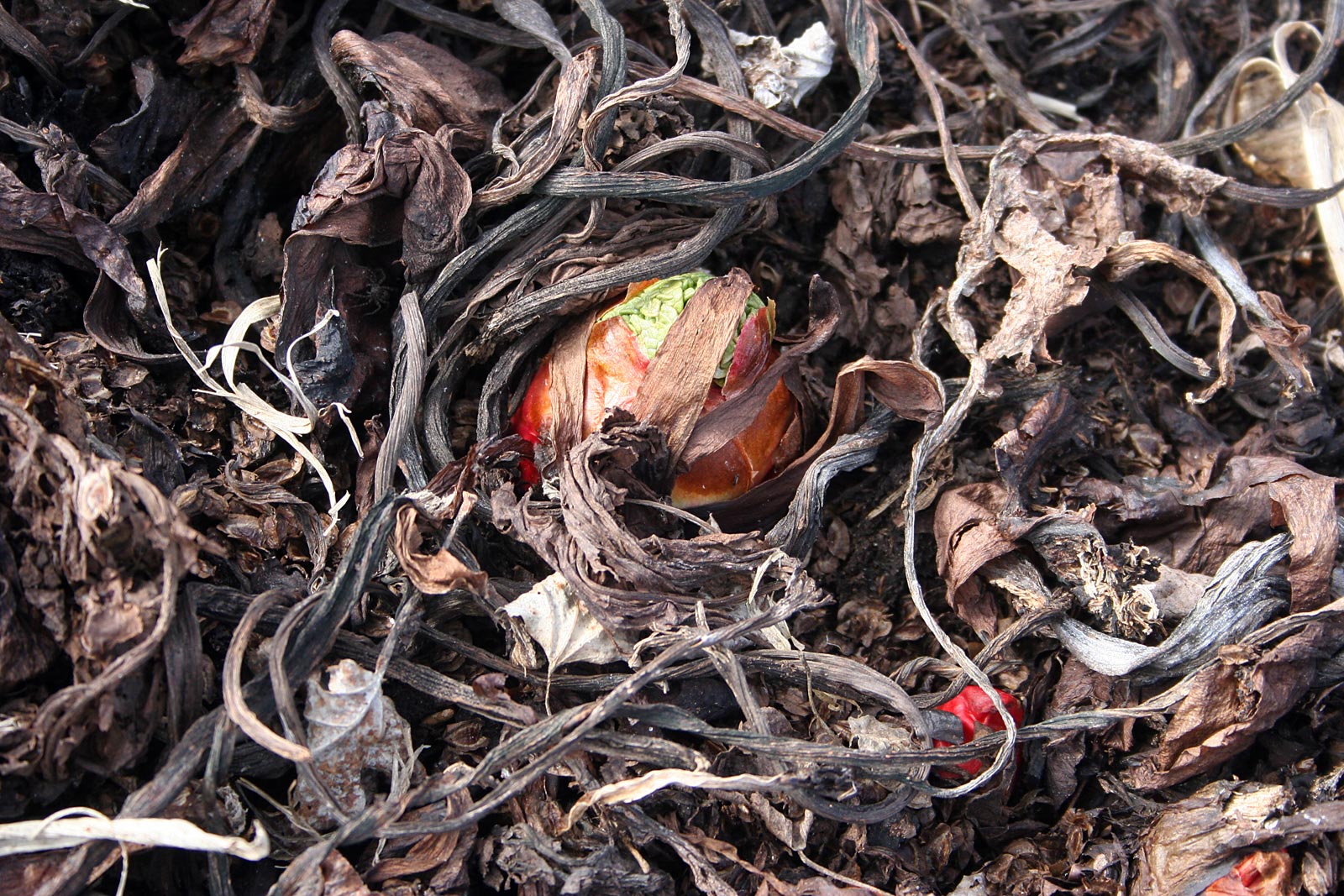 We aren't getting cabin fever one bit due to the COVID-19 thing. I don't miss shopping and Will hates to go to town. We have been filling a whole lot of seed orders though. It seems many seed companies are either out of most varieties or shut down to orders due to social distancing impossibilities in the packing area. We are running low of a few things but did harvest an abundance of seed so we're in pretty good shape. There are a few substitutions, as needed, but not too many. I really hate to disappoint people! It's a lucky thing we had such a good harvest last fall. Who would have expected this to happen?
I hope all of you are healthy and safe, planning your spring gardens with joy. It feels so good to dig in the dirt and watch those tiny seeds sprout and grow! — Jackie