I've been looking online and calling around but when I had to go to Virginia (MN), a little voice whispered in my ear "try Vern's Greenhouse," a greenhouse only a few blocks off of Hwy 169, where I was driving. So I swung in and looked around. They did have a lot of fruit trees. And lo and behold, there were several Prairie Magic trees! Yep, they were a bit expensive at $54. But there was also a 20% off sale. And they were nice, potted trees, and I'd been looking for quite some time. It had looked like I'd have to spend a day driving south of us a couple of hours then back and this time of the year I hate to waste hours of daylight as there's so much to do.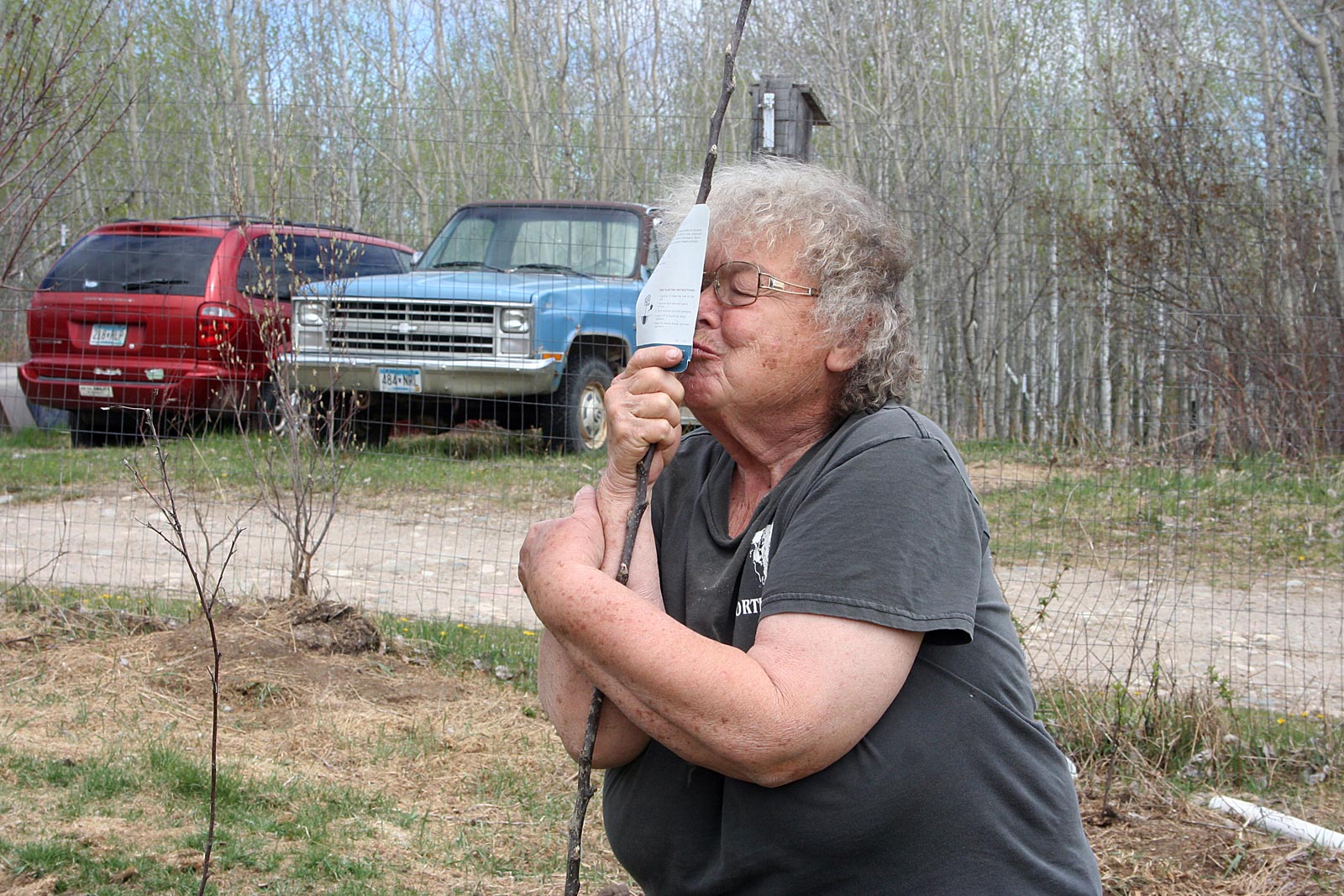 So that night I asked Will if he'd take time to drive to Vern's Greenhouse with me as that potted tree was heavy. He agreed. The next morning, we went to the greenhouse and picked out a tree we both agreed looked great. Now all we need to do is dig a big hole and get it set into the ground and watered.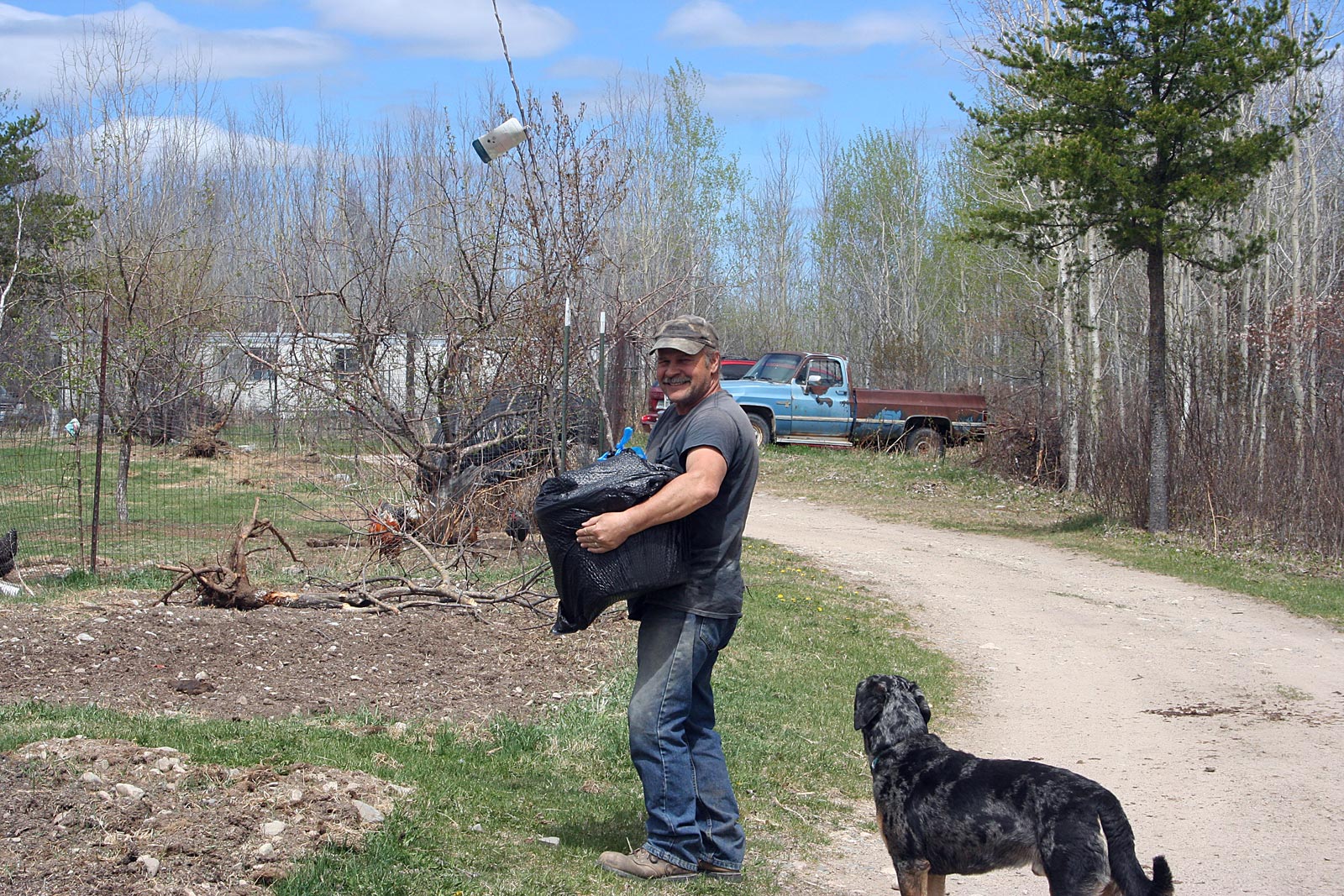 Over the weekend I finished planting the long season squash and pumpkins into Styrofoam cups as, because we have such a short growing season, we need to start them inside about 4 weeks before they are planted outside so we are sure of having mature seeds to save. Of course, we're trying several new varieties, as well as our old standbys, which is always fun.
Will's coming along wonderfully, clearing out the logged area at the end of the Wolf Road. I'm getting excited about having another isolation garden way out there so we can grow more varieties of corn and squash which cross easily when planted anywhere near each other.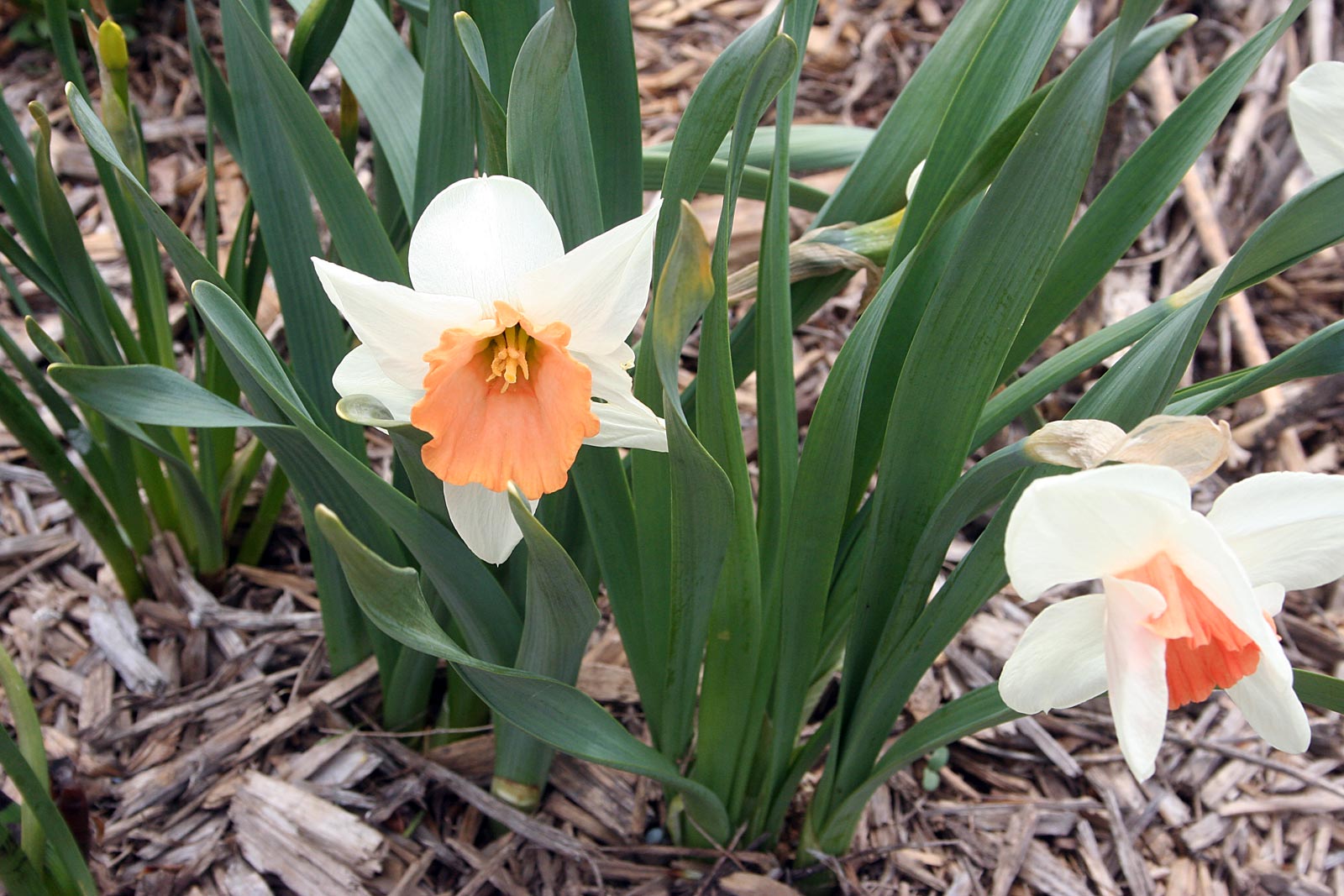 Our daffodils are simply gorgeous this spring! They have multiplied strongly and look great. As they finish blooming, the daylilies in the same bed will be getting bigger before they bloom. What a win-win planting! Something is nearly always blooming. (Now if the cows don't get out and eat them!) — Jackie