Due to the tropical storm moving northward, it sucked a cold high down from Canada unexpectedly, after we had corn, beans, squash, and melons up in the gardens. Notice, I said "gardens" as in three of them. Holy cow, what to do to protect those tender plants? A frost would kill them all. Luckily, our part-time local apprentice, Heather, came that day and in desperation, I also called David. He and his girlfriend had planned to go to Duluth that morning, but he came home to help us instead. So, the four of us started out protecting plants. We had a ton of used Styrofoam cups I used to start tomato and peppers, so we set one down over each corn plant. (Yes, that was a lot of work!) We dug up pots, buckets, and plenty of hay to cover the tomatoes — all 276 of them. I had five bales of shavings which we use for chicken bedding so I figured they could be used to put on the small bean plants to keep them warm. Unluckily, the day before I had gone to the orthopedist and had cortisone injections in both bad knees and my right shoulder. Not the best of timing there! But we kept at it and by evening, everything was covered as well as possible. We waited as the temperature went down and down. At three AM it was 32° F and there was frost on the house roof but not the ground. And in the morning the temperature started going back up. There was no damage to the gardens! The next night it was supposed to be cold too, but not so cold. We didn't trust the weather so left the plants covered.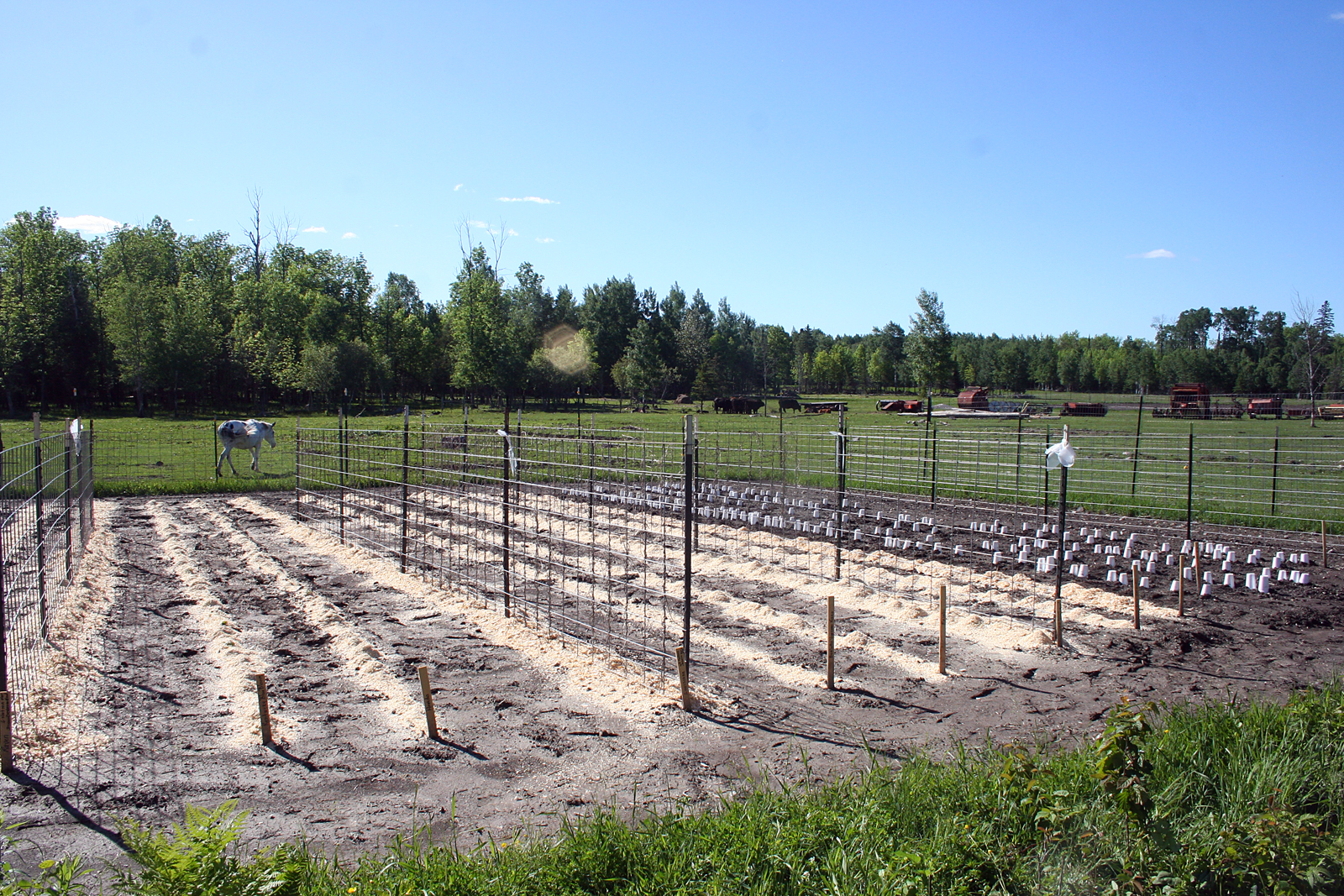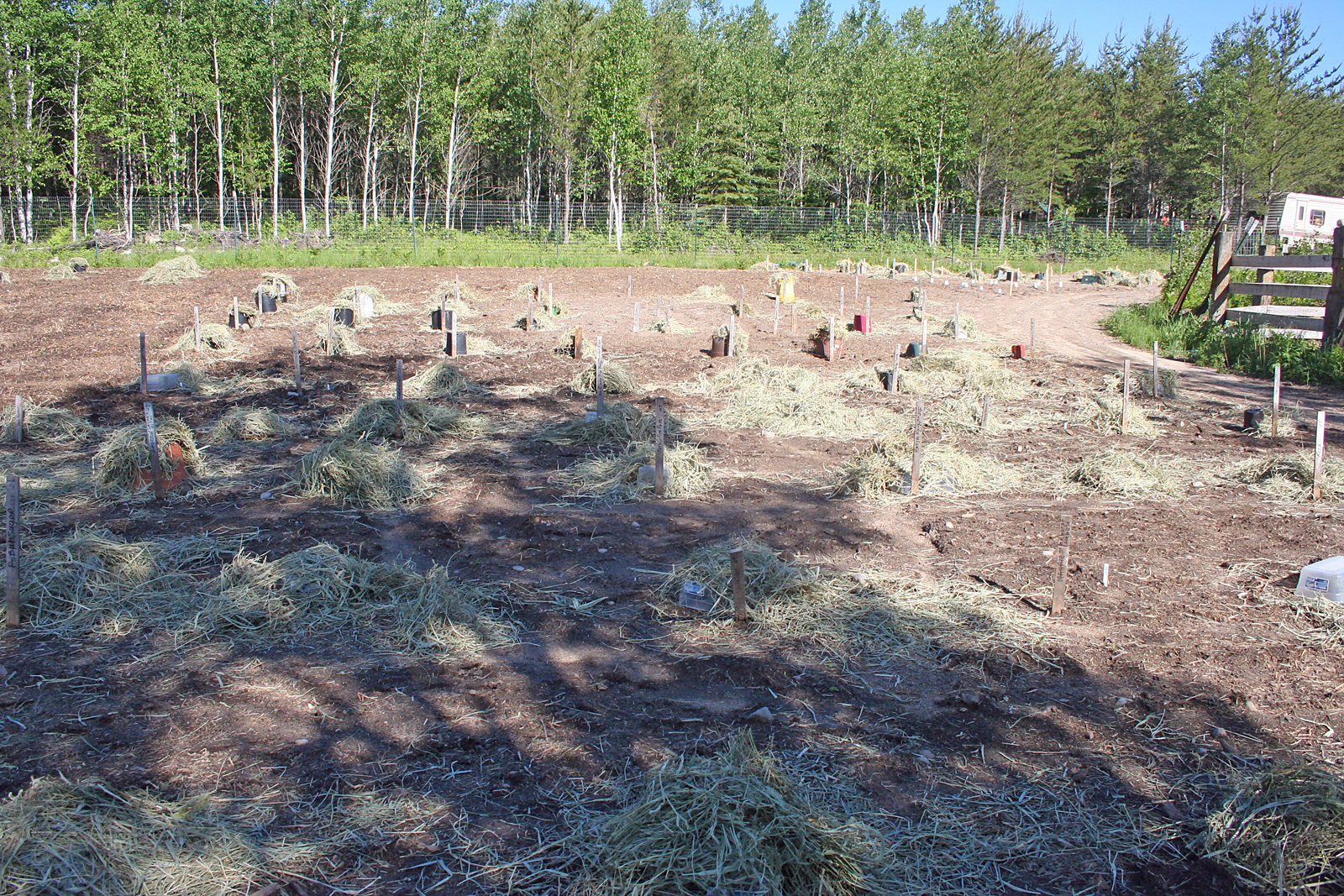 Yesterday and today we spent hours removing all the protection of various types and were happy to see the bean plants popping right up through the shavings which are now mulch. Whew! I'm so grateful to have had both Heather and David here to help as I don't know if Will and I could have gotten it all done alone.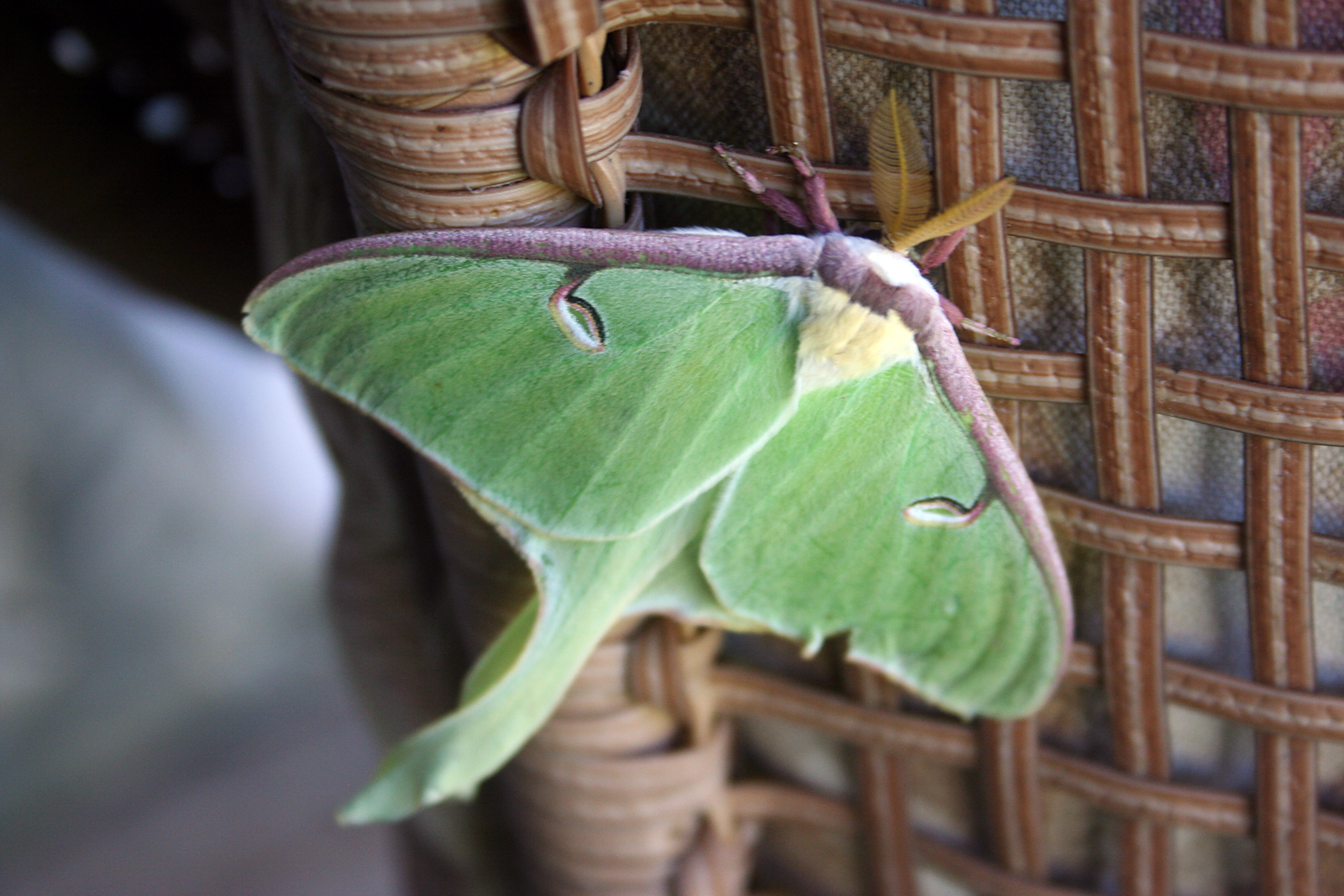 Today, Heather was back, and she and I planted four 100-foot rows of potatoes in the North garden. Will has this little furrower that goes on the three point of the Ford tractor that sure makes planting potatoes a snap. He runs the furrows. We lay the potatoes in the trench and I hoe dirt from one side of the furrow down onto them. This leaves a hill of more dirt on the other side so when it's time to hill the potatoes, you just hoe that down over the plant stems. Pretty slick!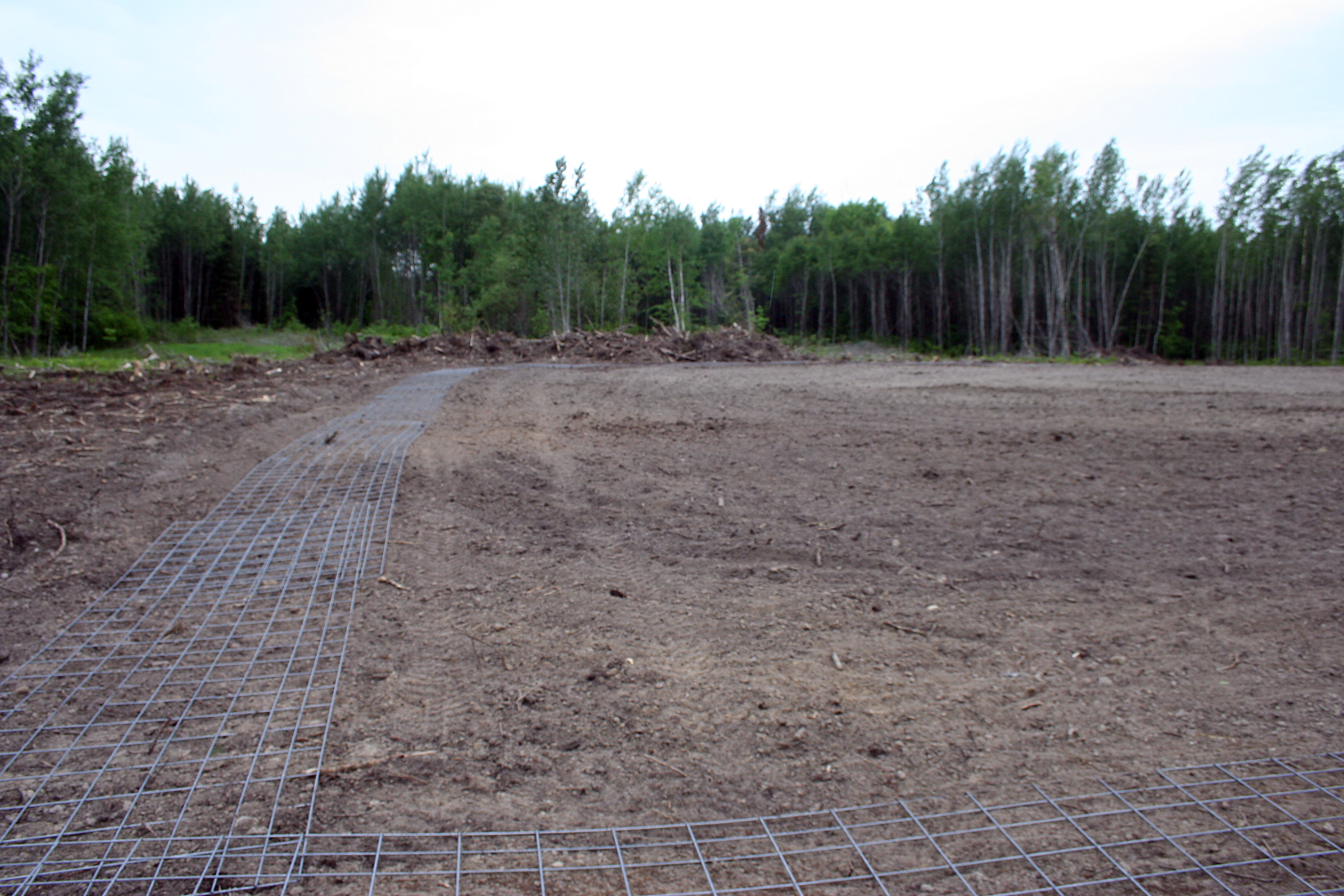 Will has the Wolf garden all tilled, spread with rotted manure, and tilled again. Last night he laid out stock panels all around it in preparation to fencing it. I was hoping for a garden about 32′ x 50′ but he was obviously thinking larger. It's half an acre! So now, before supper, he's out driving steel T posts in so the fencing can be started. We've found that the 52-inch stock panels with two strands of white electric fencing tape above it (non-electrified) will keep the deer out. Once fenced, we'll be planting other varieties of sweet and flour corn, beans, squash, and melons. Lots of food and seed there, God willing. — Jackie