We've been hurrying to get everything planted in all the gardens as we hope rain will come (eventually) and things will take off as the soil sure is warm. Will got busy and fenced the whole new Wolf garden then we planted the whole thing (all half acre!) with more varieties of squash, pumpkins, corn, melons, and beans. We planted a lot of the new corn Will is working on developing called Seneca Nation. The parents are Seneca Round Nose, a big, white roasting/flour corn and Seneca Sunrise, Will's sweet corn. He's crossing the two to try and get a nice big sweeter roasting ear that is sweeter than Seneca Round Nose and also earlier. This is the second year of development and so far, it looks great; long, fat ears with 12 rows of fat bi-colored kernels. The corn grinds wonderfully and the roasting ears are long and tender.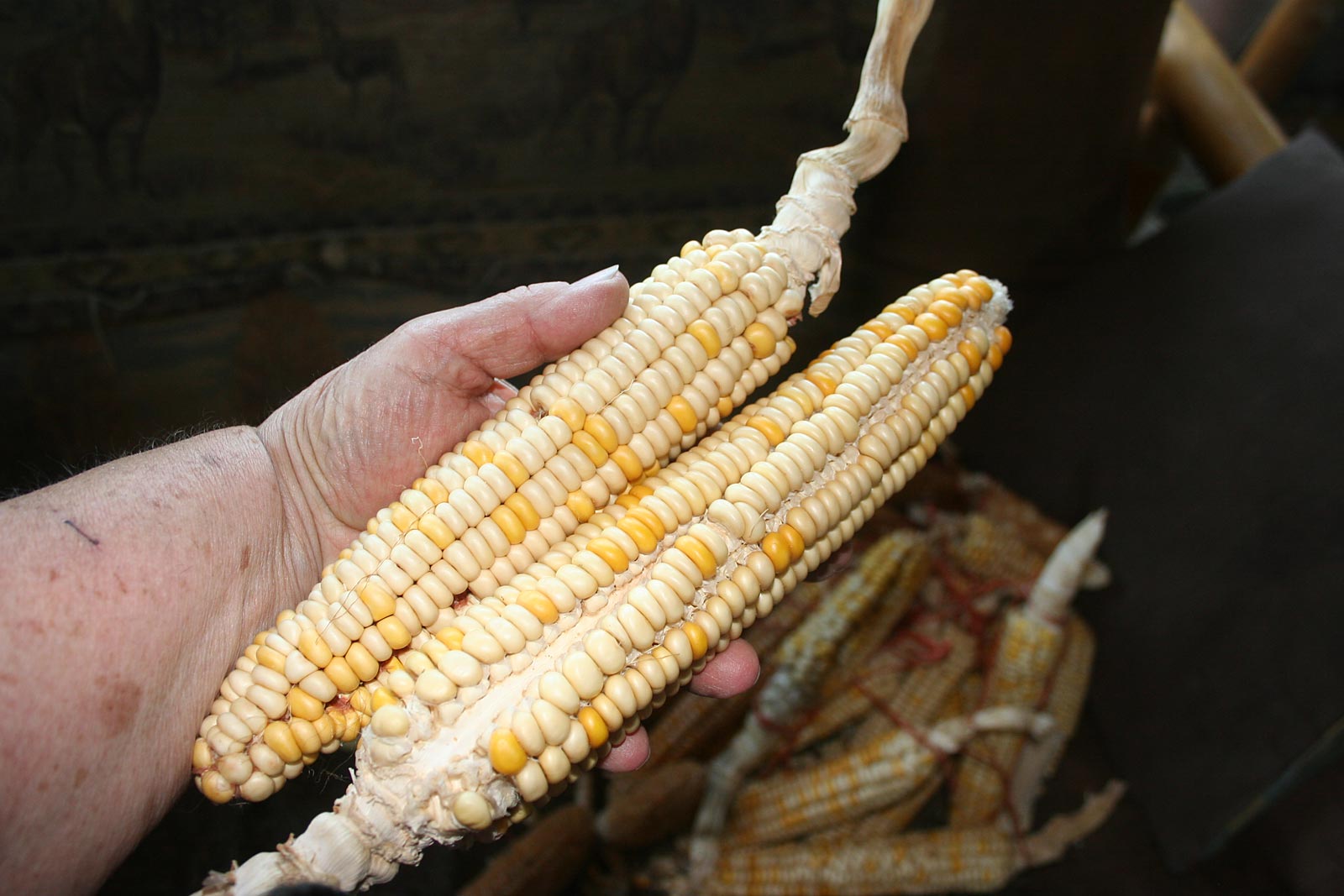 On Monday we had a great visit with Bill and his family. They came up for extra seeds and pepper plants as well as a visit. We haven't seen the grandkids for five months due to COVID-19 self-quarantine. It was sure an enjoyable day although we did practice social distancing and no hugs or kisses.
We've been having a less-welcomed nighttime visitor. First a setting hen and her batch of eggs was stolen off the nest. We blamed a stray coyote. Then the suet started going missing off the big platform bird feeder on the south side of the house. We ruled out a night bird — none eat suet. And a bear couldn't reach the feeder as it's 10 feet or so up on the side of the house. The remaining suspect was a raccoon and we have never had one here before. Hondo was going nuts every night about 11 P.M. Fearing a skunk, we didn't let him outside but last night, we did. He tore off around the house, barking madly. Then around the front again. We grabbed flashlights and David grabbed his pistol. I saw branches in the birch tree in the front yard moving when there was no wind and I shined my light up there. Ah ha! Two shining eyes looked back at me. It was a raccoon! As they can be dreadfully destructive to a homestead, killing chickens, turkeys, and eating eggs, not to mention getting into sweet corn patches and destroying the corn overnight, it had to go.
David shot the raccoon out of the tree and carefully hunted up the spot it had fallen. An angry raccoon is nothing to mess with; they have teeth like a dog and sharp claws too. But it was dead, and we breathed a sigh of relief. We were so proud of Hondo. He did everything right — alarming us, chasing it up a tree and holding it there, then standing back when David shot and not diving right in to attack it on the ground. He was really wired though, and I had to sit up for an hour or so till he calmed down. Hopefully that 'coon didn't have friends or family as we really don't like to kill neighboring wildlife unless forced to.
My flowers are really putting on a show lately. The peonies and iris are gorgeous, and I can't wait for the daylilies. The whole front yard smells perfumed!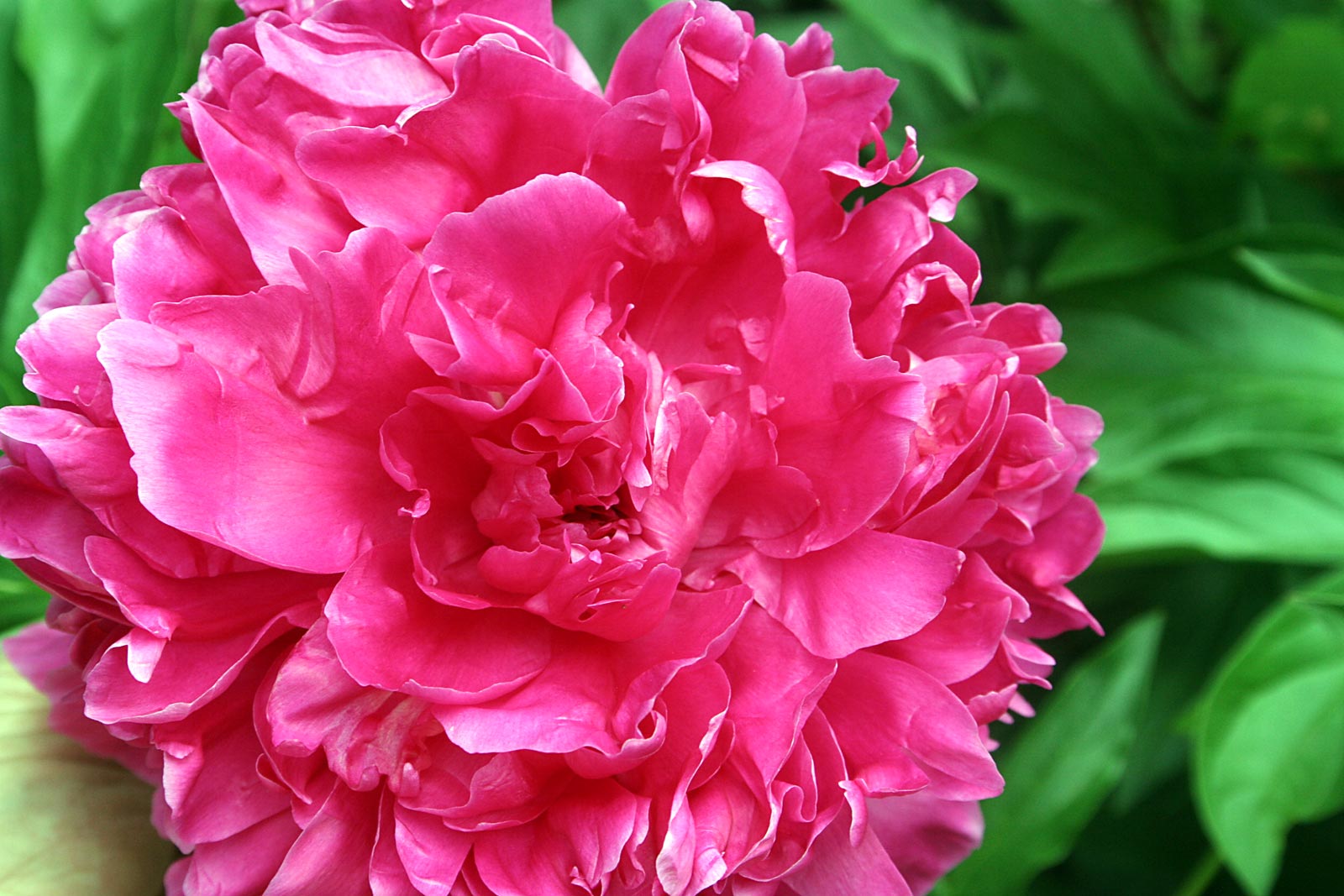 Today Will is carrying up tomato cages from the Main garden to the Sand garden, where the tomatoes are planted this year. I had carried up thirty cages and put them on the tomatoes in two rows, slipping them over the T posts Will had driven next to the tomatoes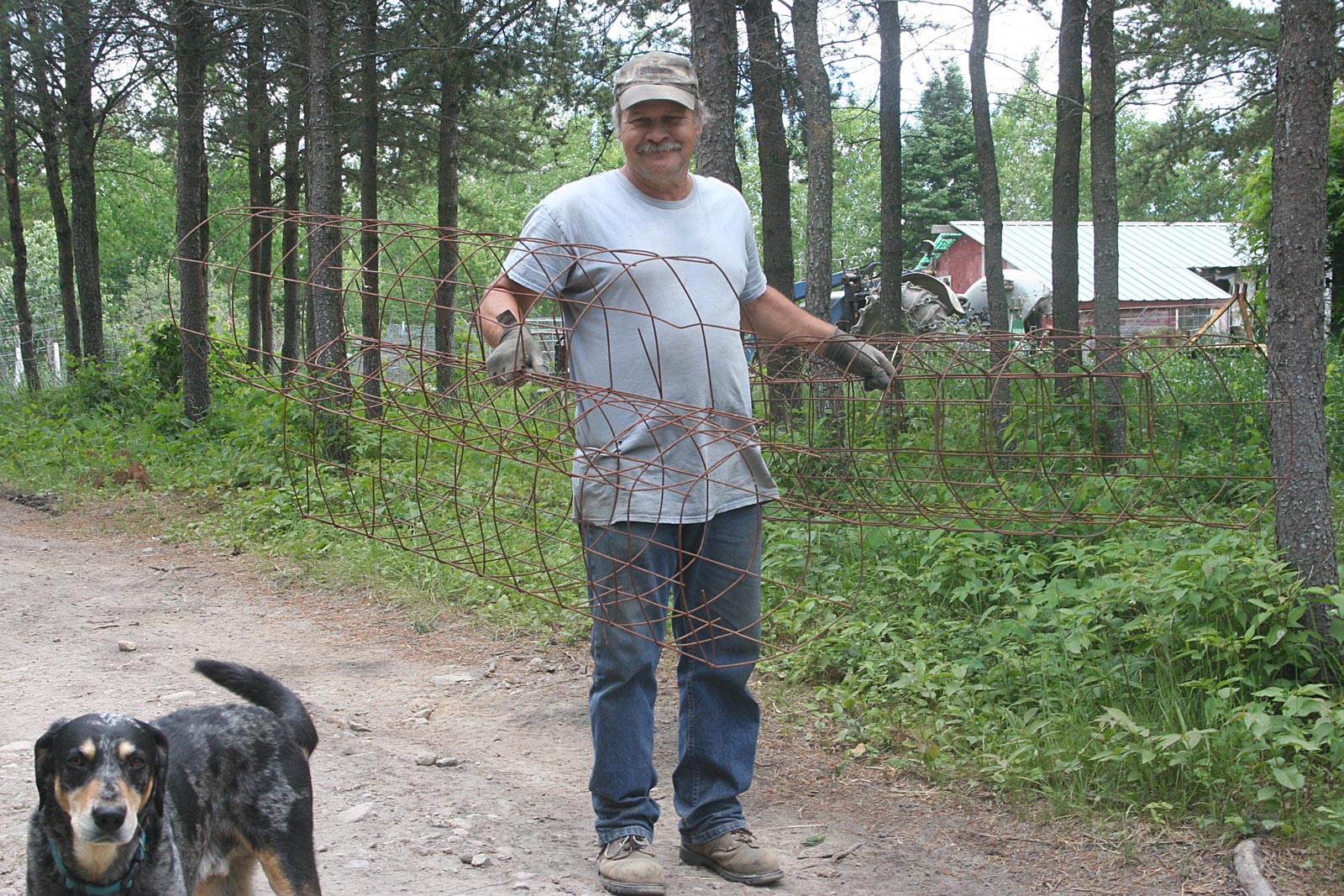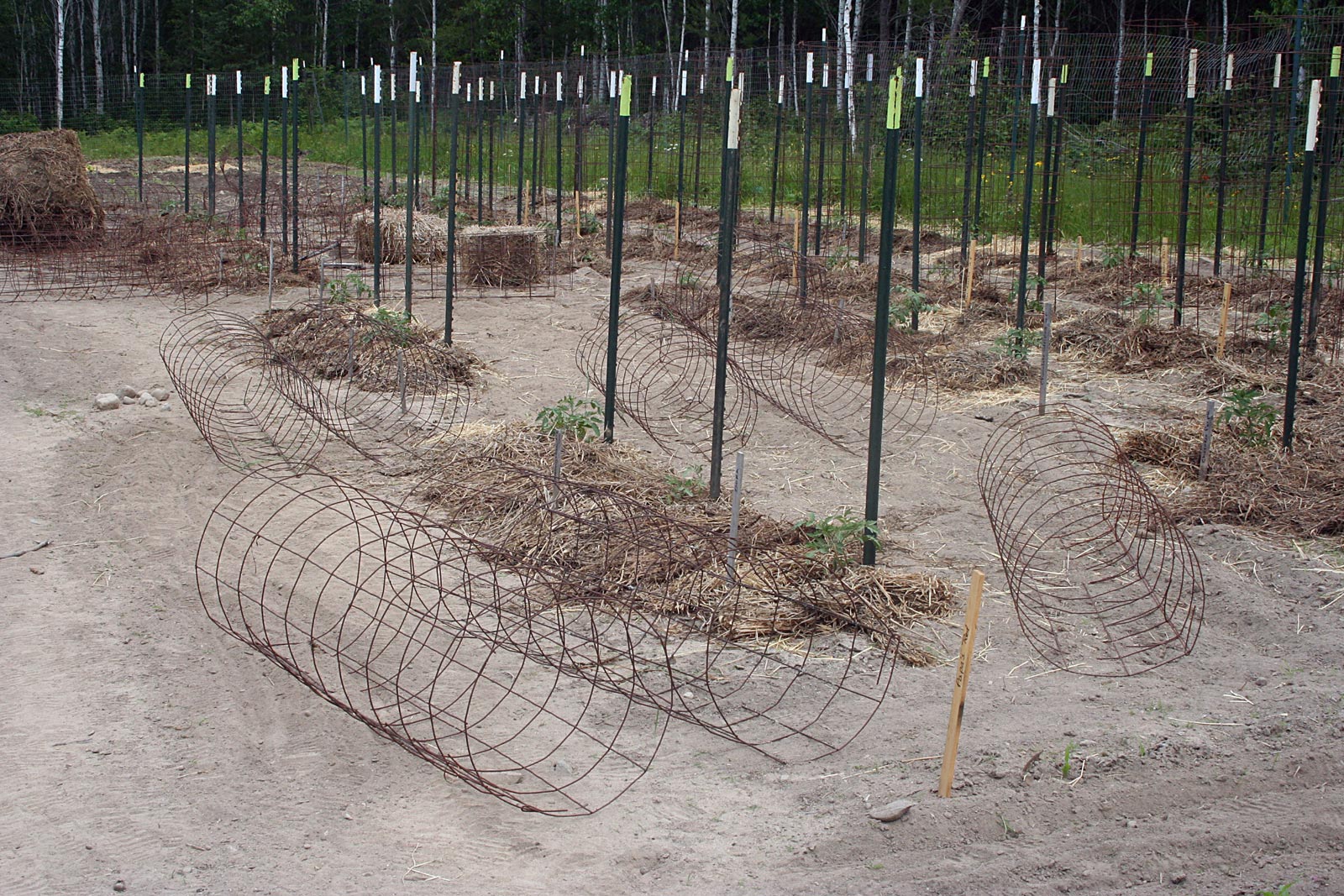 We mulch the tomatoes before staking and putting on the cages then there are no weed problems the rest of the year. The tomatoes look great and are growing like mad. Ah, Summer! — Jackie