With most of our crops planted, we're starting to mulch like mad. Heather, our part-time apprentice came over and she and Will spent the day mulching tomatoes and putting their cages on. They used up a smaller old, partly rotten round bale the cows wouldn't eat last fall. (I don't blame them!) Of course, it wasn't partly rotten then, just some kind of nasty swamp grass from around the edge of one of Will's hay fields. He brought it home for them the same day he baled it, but they turned up their collective noses at it — spoiled cows. I tell them there's starving cattle in India. They snort and munch clover. Will and Heather also spread fifteen square bales of reed canary grass mulch around the tomatoes and between the rows. No weeds will be growing out there!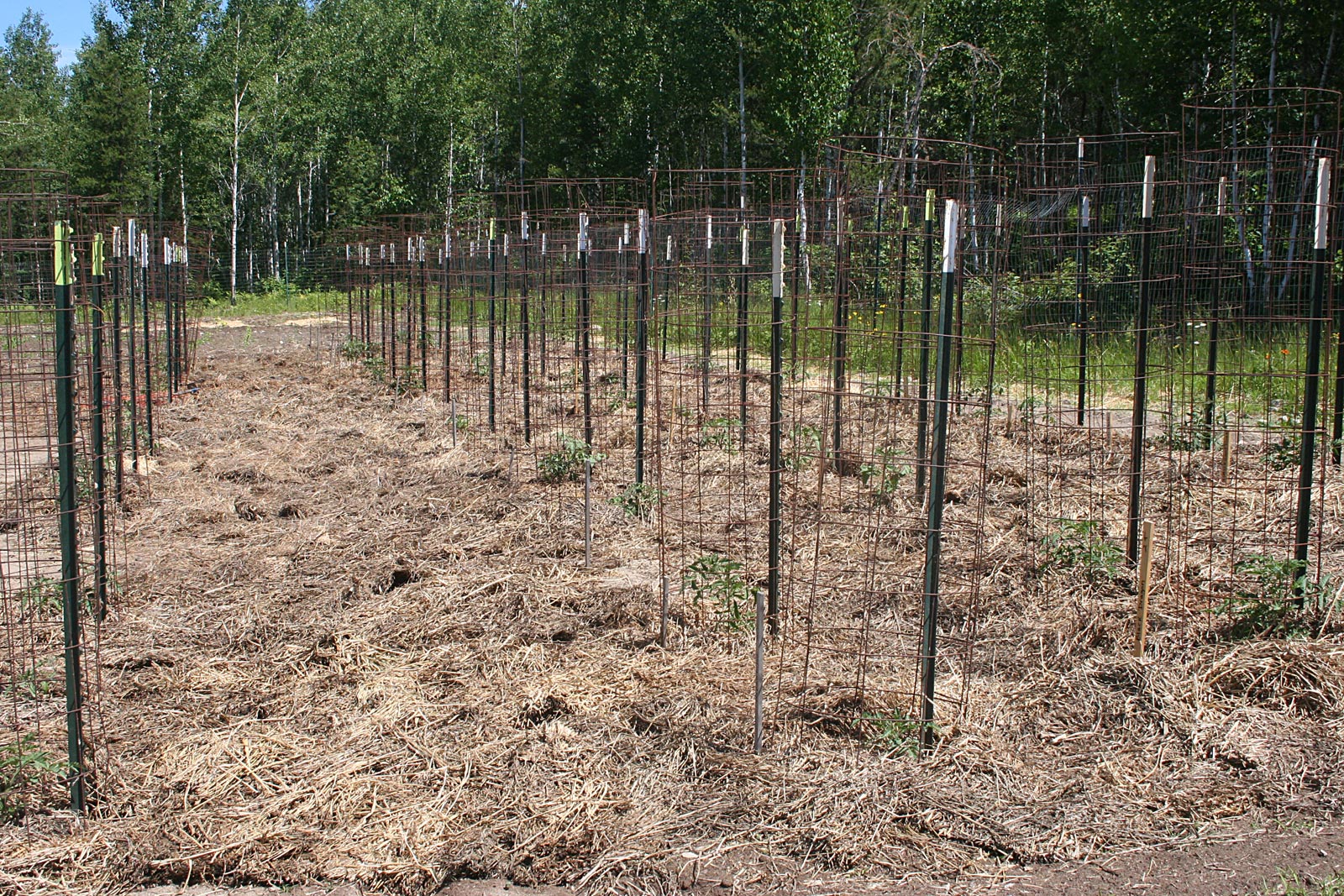 The Central garden is looking excellent. The Navajo Robin's Egg corn Dara started for us is nearly a foot tall already and the Seneca Blue Bear Dance corn is eight inches high and very happy. Will tilled the garden and those bean rows we covered with shavings because of the forecast frost look excellent with no weeds between the plants. Pretty nice!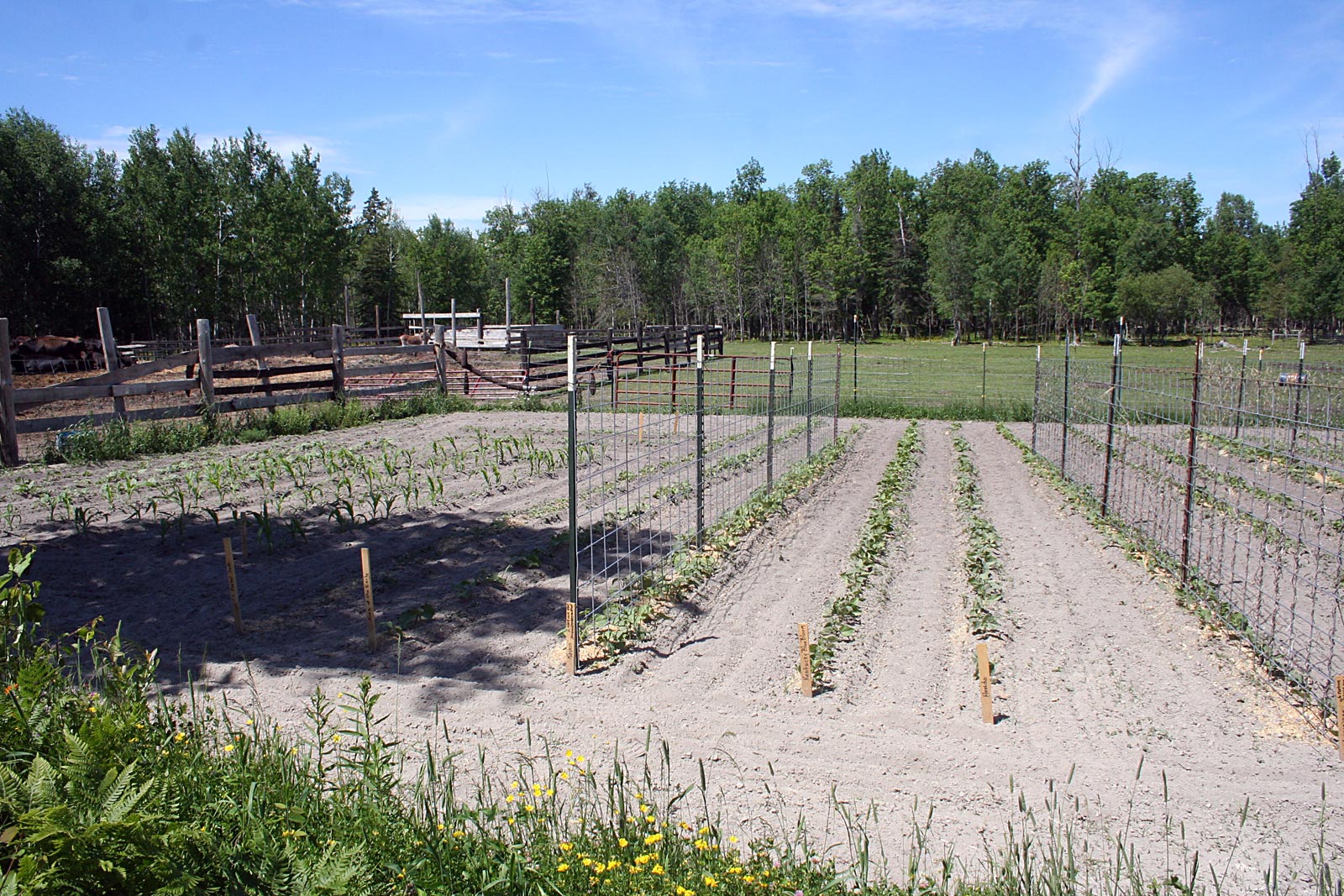 In addition to the regular chores and planting, we've had to add watering to the mix as we haven't had decent rain for weeks now. Yep, everything is kind of dry. Out in the North garden (clay), the pumpkins and squash are coming up but on top of most of them is a cap of clay — a little square! Despite it, our Bear Island Chippewa corn is up and looking good. I don't know how it germinated, as dry as it's been and with that layer of cracked clay on the top of the ground. Impressive!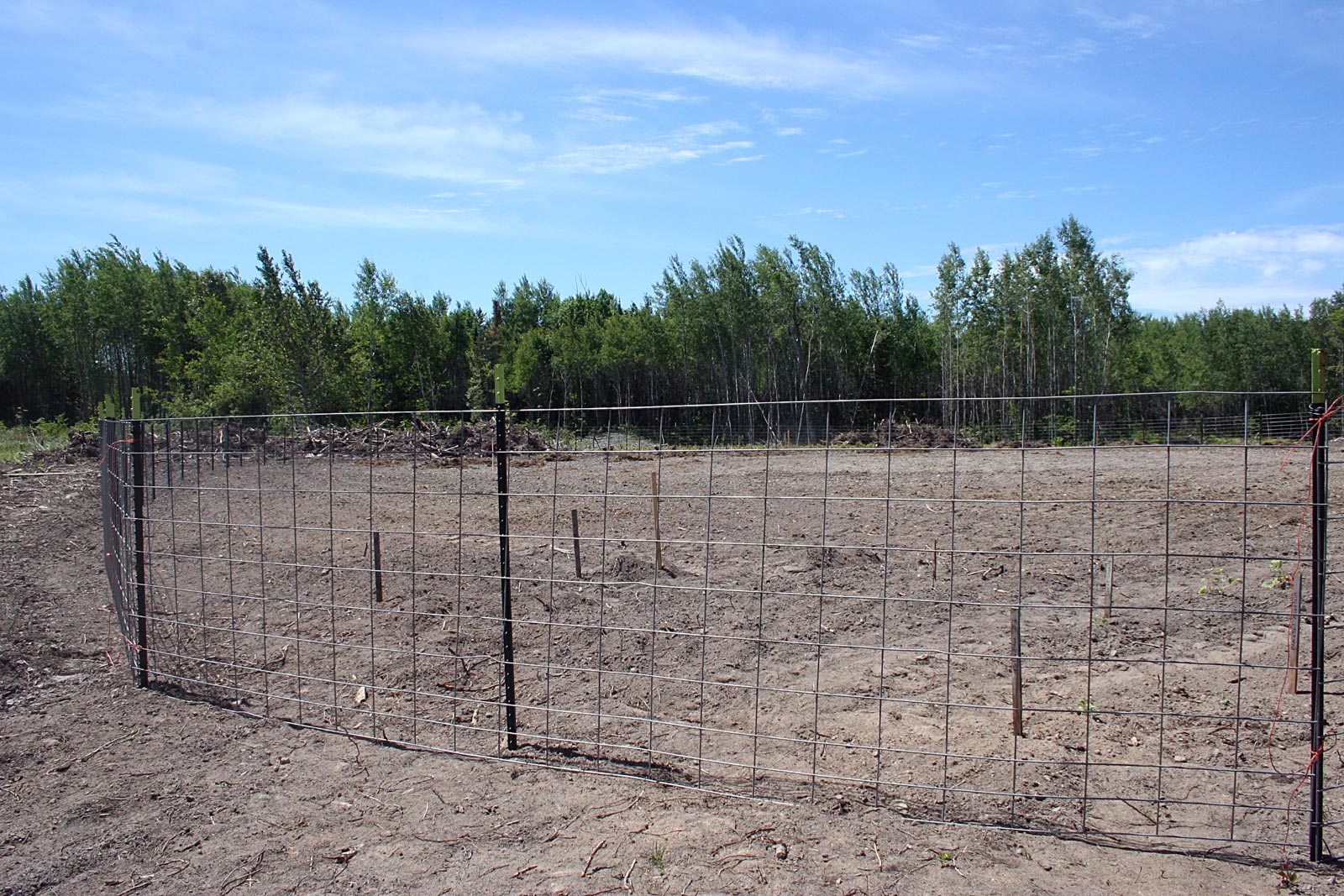 I've got happy sweet peppers in the north hoop house and Will's readying the south house today. Yes, we're late but we've had so much other stuff to plant we got behind. Adding the new Wolf garden and planting it contributed, I'm sure. But I was out there today, and the first corn is coming up, the Yukon Supreme sweet corn and the Seneca Nation. Such a surprise as it's only been planted a few days and it's so dry with no watering available out there unless we go to extreme measures. But sometimes extreme measures are needed. We do have that big poly water tank that goes in the pickup and a gas water pump so we can water if things look dire.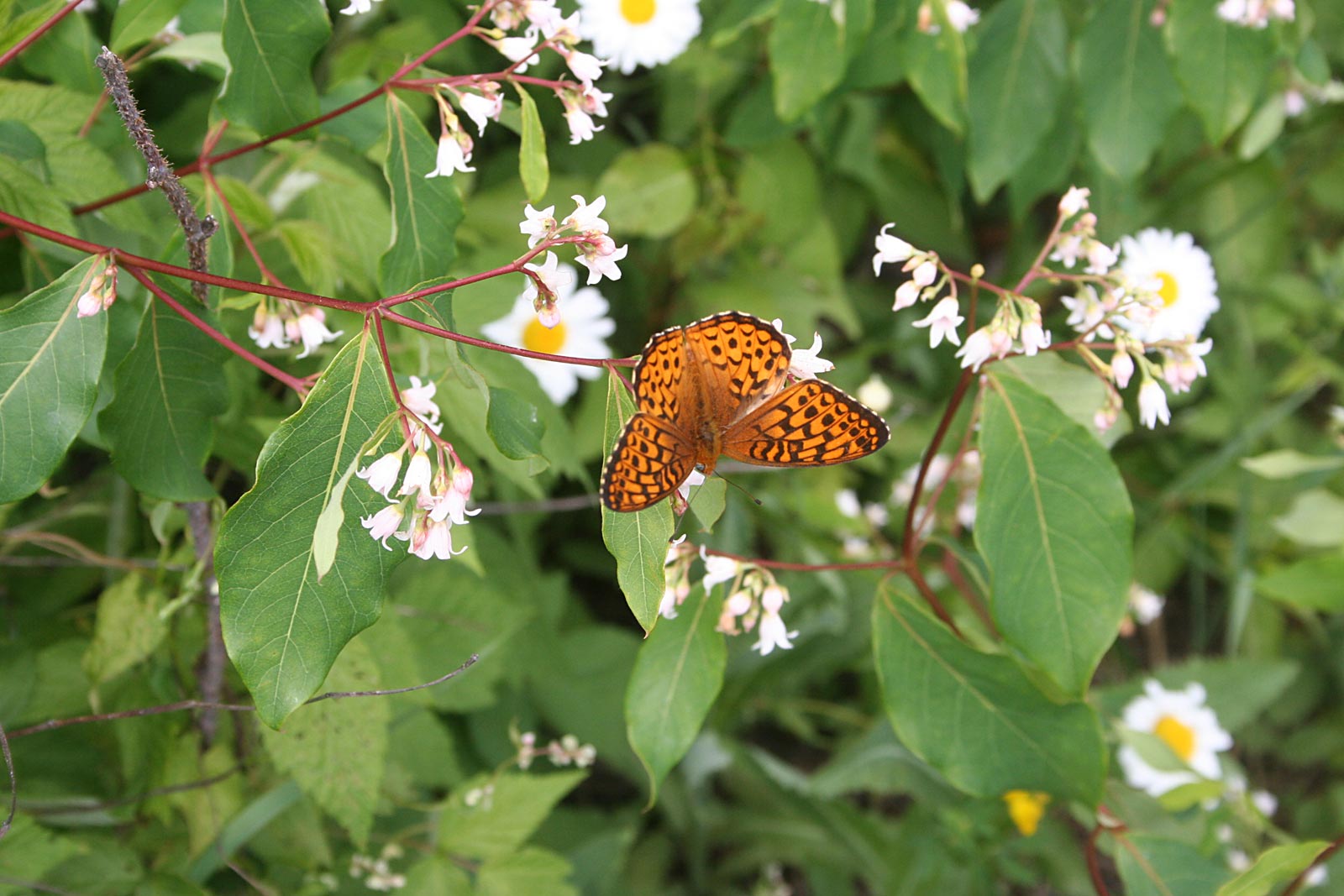 — Jackie